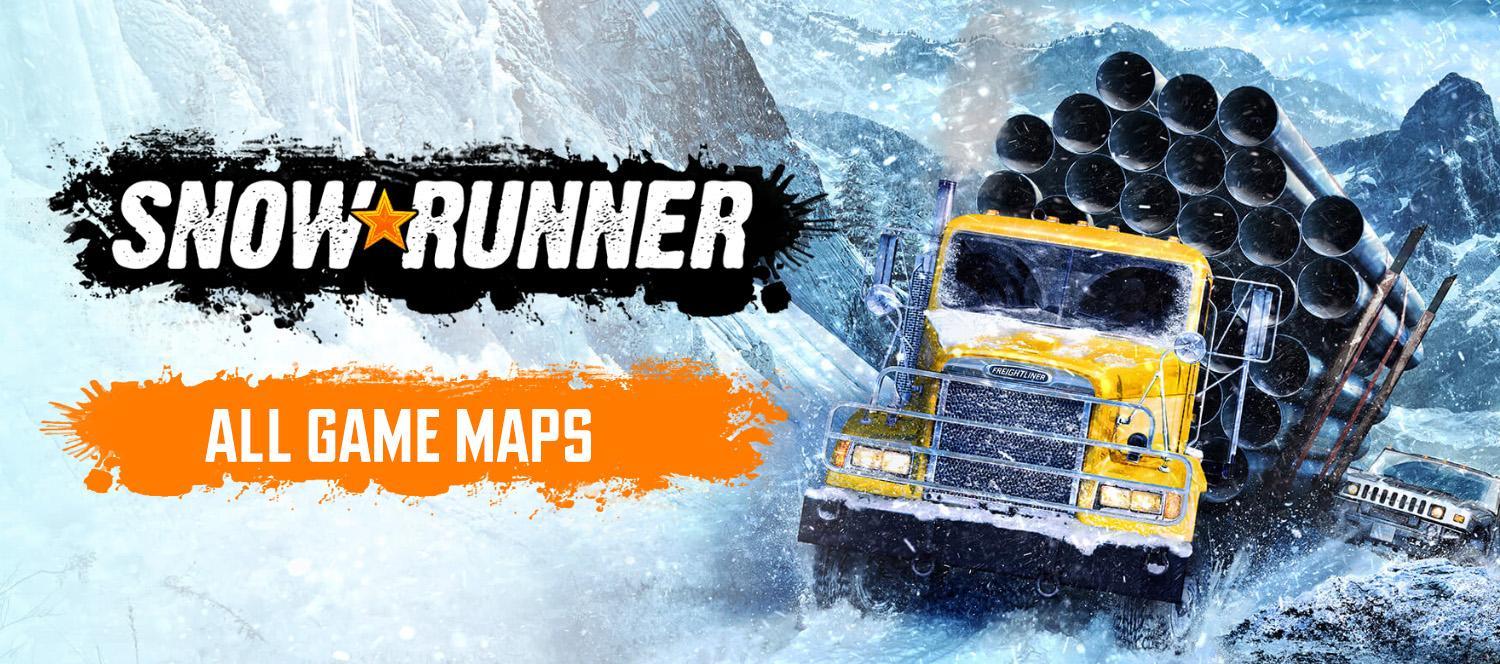 In this page, you can find all the maps available in SnowRunner, the off-road simulator game from Saber Interactive, the sequel of Spintires: MudRunner.
The full list of SnowRunner playable maps includes the USA, Russia, and soon the upcoming DLC Maps.
Click on a Map to see their info, the fully explored images, and the upgrades locations including the hidden vehicle upgrade parts, thanks to the Reddit user Fratzegeballer.
All SnowRunner Maps and Upgrades Locations:
Michigan, USA
Alaska, USA
Taymyr, Russia
Kola Peninsula, Russia (DLC Phase 1)
More information on SnowRunner's additional DLC Maps will be released soon.
---
SnowRunner released on April 28, 2020 for PlayStation 4, Xbox One, and Microsoft Windows.