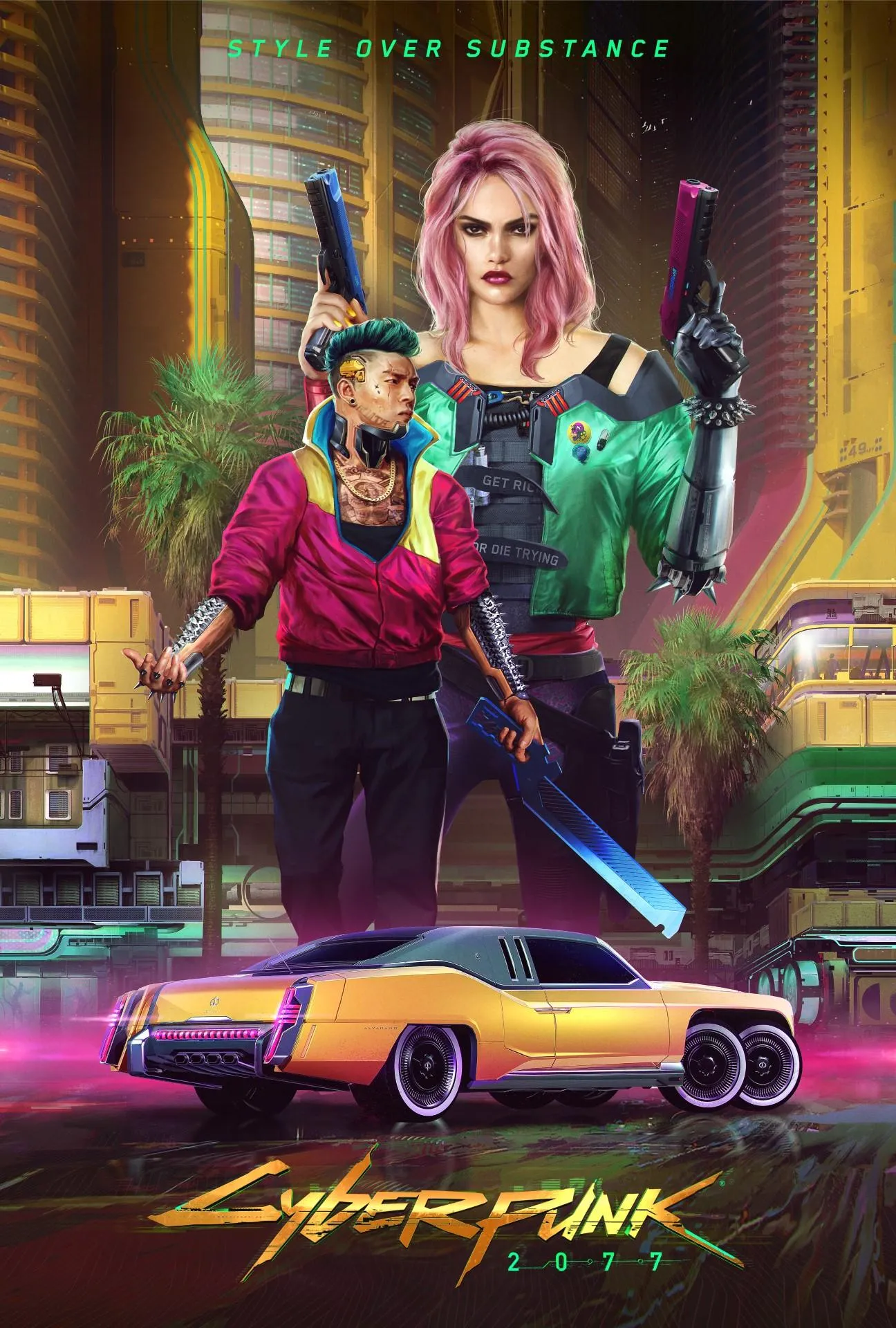 KITSCH: Style Over Substance
Kitsch is one of the four life-styles that make up the Cyberpunk 2077 universe.
Kitsch is the look of a long lost golden age on people entirely unwilling or unable to forget it. It's flashy, bold and usually cheap – filled with gold-plated cyberware, implants encased in brightly colored plastic, and larger-than-life makeup.
As society began to recover after the stock market crash, people looked for ways to brighten up the grey world they became accustomed to. Kitsch was a popular counter-cultural movement against the austerity of Entropism.
Neon hair, illuminated tattoos and chrome. Function comes second. Looks are what matter. If you're seeing more rounded shapes, and colors like yellow and turquoise, then you're in a Kitsch district.
Kitsch Vehicles in Cyberpunk 2077
Below you find the list of Vehicles associated with the Kitsch Style in Cyberpunk 2077: