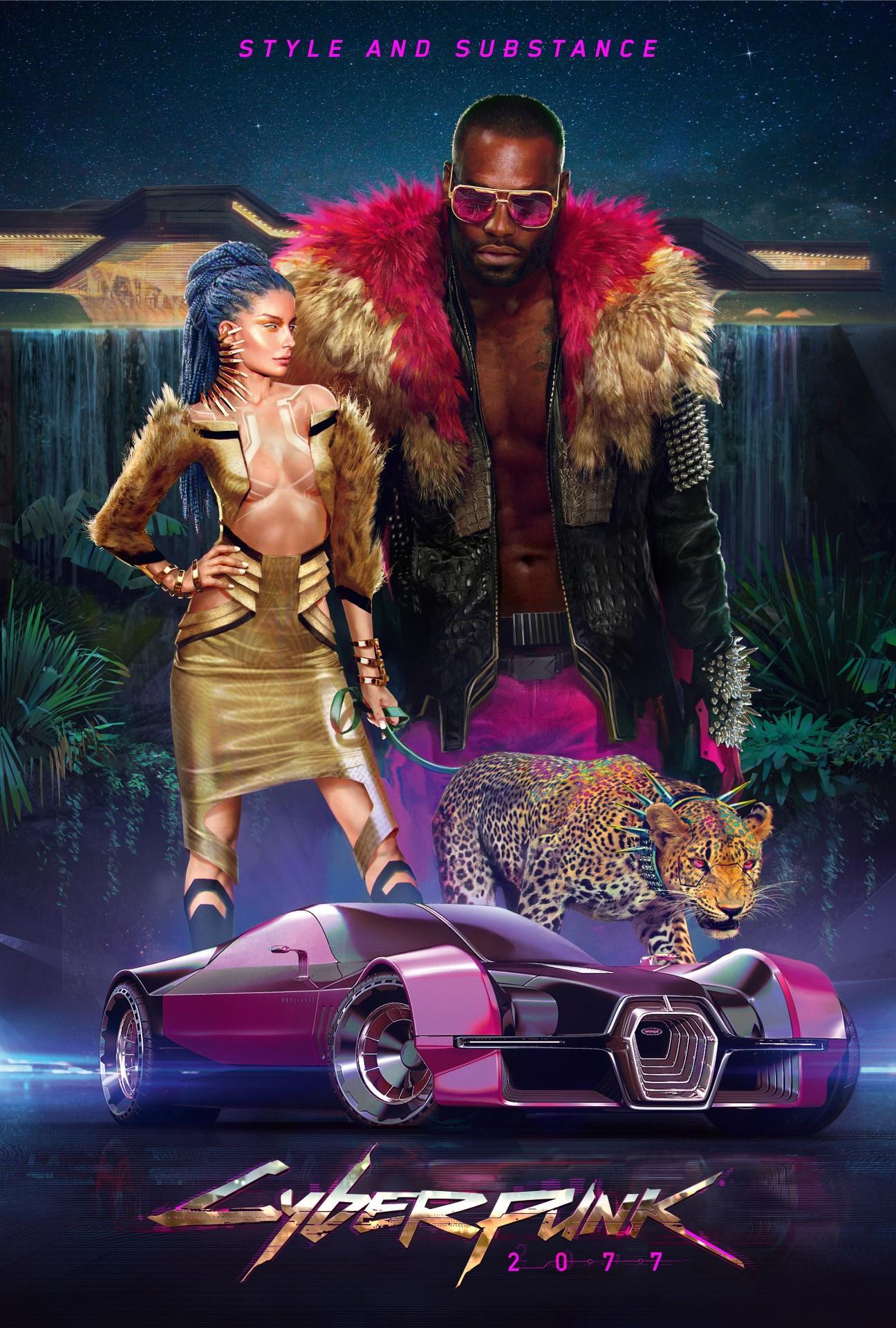 NEOKITSCH: Style And Substance
Neo-Kitsch is the most recent of the four life-styles that make up the Cyberpunk 2077 universe.
It's the look of infinite wealth and vanity. Synonymous with luxury, it has been blossoming among Night City's wealthiest elites – those who can afford to buy anything, who can afford to be anything they want to be.
Neokitsch is for celebrities, braindance stars, business magnates, heirs to corporate fortunes, and corporate executives. They abandoned the cold, deadly elegance of Neomilitarism and returned to the roots of Kitsch, but gave it a fresh, new look.
This is the look of the ultra-rich appropriating the surface-level aesthetic of Kitsch without acknowledging its cultural motivation, warping it into a statement of abject wealth.
While it has a similar color palette to Kitsch, Neo-Kitsch incorporates natural fabrics into its clothing and things like wood and marble into its architecture.
Neo-Kitsch Vehicles in Cyberpunk 2077
Below you find the list of Vehicles associated with the Neokitsch Style in Cyberpunk 2077: