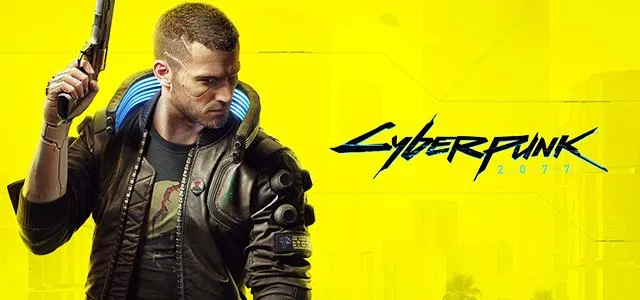 "The Corpo-Rat" Quest Information
Mission Number

1

Story Chapter

Prologue

Mission Type

Branching

Quest Giver

Arthur Jenkins

District

Watson

Location

Arasaka HQ Tower; Lizzie's Bar
Featuring

Jackie WellesSusan Abernathy
This is the first main job of the Corpo-Rat Lifepaths route. V is currently working as a corporate underdog, looking to make their way up the ranks.
"Sometimes I wonder what it's like to work for Arasaka, y'know? Way I figure it, it's like playin' Russian roulette for a million eddies. Give it a spin, pull the trigger. You hear it click, you strike it rich, And if you don't, well... the mess is someone else's problem.

So to recap - Abernathy is Jenkins' boss, Jenkins is your boss and he ordered you to off Abernathy. It's a classic damned if you do, damned if you don't situation. You kill her - you're fucked. You tell Abernathy - you're even more fucked. Why? Because for the past few years you've been batting for Jenkins' team. If you get the job done, and do it well, you might get a promotion, but forget sleeping at night, because who knows how soon you'll be in someone's crosshairs. Only proves the wide variety of opportunities Arasaka has to offer."
Work In Progress Guide for the Main Quest
The Corpo-Rat
in Cyberpunk 2077.
"The Corpo-Rat" Objectives
Reply to Jackie's message
Go to Jenkins' office
Take the datshard and the money
Leave Jenkins' office and go to the AV garage
Get in Jenkins' AV
Head to Lizzie's and meet with Jackie
"The Corpo-Rat" Walkthrough & Strategy
This mission begins with V in a bathroom in Arasaka corporate headquarters. After vomiting into a bathroom sink, V leaves the bathroom and meets with his direct superior, Arthur Jenkins. Jenkins is noticeably upset that another employee received a promotion he felt he should have received.
Jenkins wants the rival, Susan Abernathy, killed, and asks V to oversee the job. V is given an Arasaka AV-a flying vehicle-which ferries him to Lizzie's Bar in Watson. Despite being told there is no safe landing, V orders the vehicle to land wherever it can. The vehicle lands on a nearby basketball court, upsetting three individuals who are in the middle of a game. They approach V and attempt to get in his face, only to be physically assaulted and quickly dealt with by V's superior strength.
V then approaches Lizzie's Bar, having a brief conversation with the bouncer before entering. Inside, V meets with Jackie Welles, who in this lifepath seems to know V from an earlier time. The two discuss the job but are interrupted by Arasaka bursting in, lead by Susan Abernathy. Abernathy fires V and strips him of all power. The mission ends with Jackie offering to help get V back on his feet.
"The Corpo-Rat" Choices & Best Choice
Coming soon.
"The Corpo-Rat" Tips & Tricks
Coming soon.