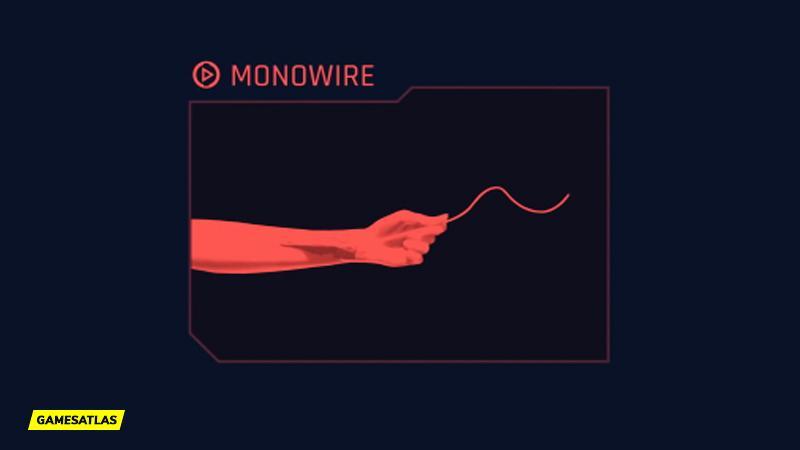 The Monowire is a Cyberware of type Arms Cyberware in Cyberpunk 2077.
The Monowire is available in the following Rarities: Rare, Epic, Legendary.
To buy the Monowire you need 20 Street Cred.
Monowire

Stats:
The Monowire charges when equipped but not used in combat. Attacks with a charged wire deal bonus damage based on the charge level.Charge level and bonus damage dealt decline woth each attack.
Monowire deals Physical damage. Deals a high amount of concentrated damage and can instantly dismember an enemy with one quicik attack.
Below you find all the details on how to get the Monowire, the location where to find it, its effects, price and unlock requirements for each of the Rarity variants.
Cyberware Type

Arms Cyberware

Rarity

Rare

Epic

Legendary

Description

A self-charging wire that can lash multiple enemies simultaneously, with a surprisingly long range for a melee weapon. Attacking discharges the wire, which recharges when equipped but not in use. Rarity gives more mod slots available.
Cyberware Details per Rarity

Rarity
Price
Description / Effect
Requirement
Location

Rare

€$ 15,450

1 mod slot

-

-

Epic

€$ 25,450

2 mod slots

-

Ripperdoc at Rancho Coronado, Santo Domingo

Legendary

€$ 100,450

3 mod slots

-

Ripperdoc at Downtown, City Center
Ripperdoc at Heywood, Wellsprings