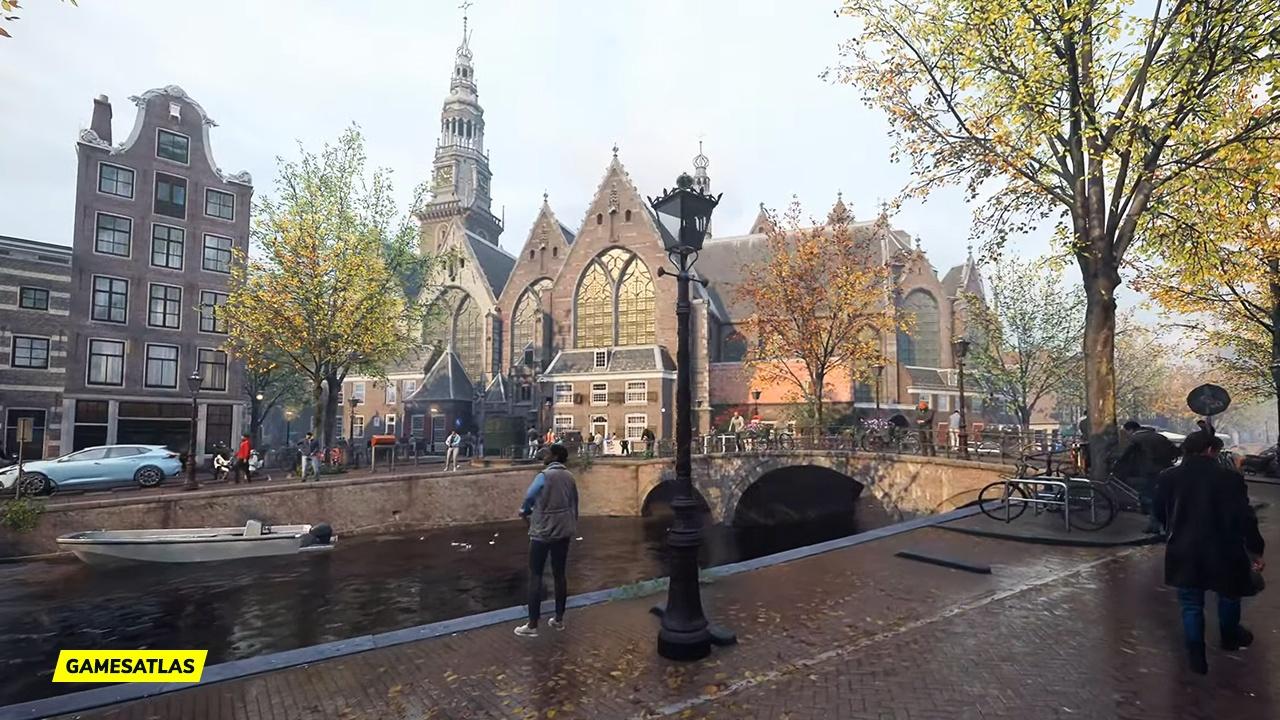 Tradecraft is a Campaign Story Mission featured in Call of Duty: Modern Warfare 2 (2022), involving protagonist Gaz.
It's the 4° Modern Warfare 2 story mission in chronological order, and it takes place in Amsterdam, Netherlands.
Tradecraft Mission Info
Mission Number

4

Location

Amsterdam, Netherlands

Date

October 29, 2022

Protagonist (Playable)

Gaz

Available After Mission

Wetwork
Rewards

30 Minute Double Weapon XP Token
Users Rating
Tradecraft Mission Objectives
Here are the mission objectives for Call of Duty: Modern Warfare 2 story mission Tradecraft:
Follow Laswell to the meeting
Quickly take down guard near the canal
Retrieve the distraction device from Price
Plant distraction
Take out the guard in the alley
Cover Price as he ambushes the HVI
Tradecraft Mission Walkthrough
These are the step-by-step instructions on how to complete Call of Duty: Modern Warfare 2 story mission Tradecraft:
How to Complete Tradecraft Mission in Modern Warfare 2 (2022)
Next, you'll be placed on the streets of Amsterdam for mission four. Make sure not to draw your weapon because it will cause panic among the civilians. This part is mostly about following Laswell through the gorgeous City of Amsterdam. Laswell will go towards the cathedral, and you need to stay behind next to the bridge to eliminate the enemy next to the canals.
READ NOW: Call of Duty Modern Warfare 2 (2022) – All Weapons List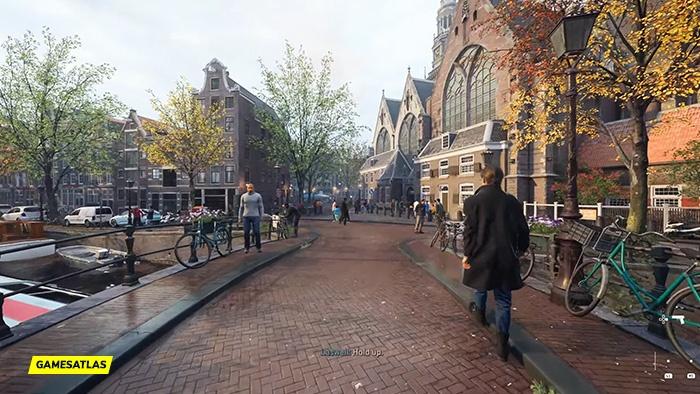 Image by: Games Atlas, Credit: Activision Blizzard
You can approach the enemy and take him down silently. Then move towards Laswell once more and follow her. Make sure to look around because it looks amazing. Now your job is to make a distraction. Head towards the Cafe where Captain Price is sitting down and get a decoy grenade from him. Head down the alley to make a distraction. Throw the grenade into the trashcan. Take down the approaching guards and make your way toward the bridge.
Everything will go downhill and the shooting begins. Make sure to use cover, because it is deadly on the streets of Amsterdam. Hopefully, you brought your bulletproof umbrella. Enemies do not care for civilians and will do anything to shoot you down. You can take out your weapon by pressing Right on the d-pad on PlayStation.
After clearing the area you need to use your syringe on the enemy hostage that Captain Price is holding down. The cutscene will play out, pierce will light his cigar and the Tradecraft mission will end.
---
For other mission guides, visit our full Call of Duty: Modern Warfare 2 Walkthrough.
RELATED: