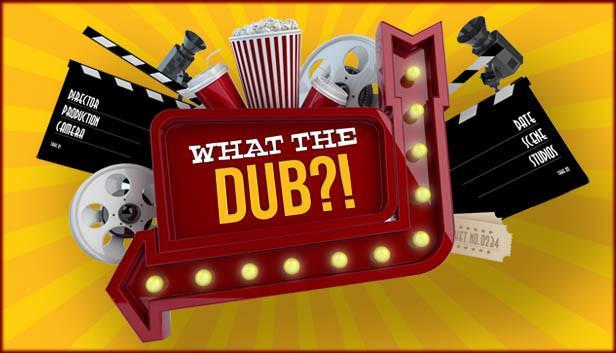 Have you ever had that awkward moment at a party, where you did not know what to do or wanted to break the ice? Well, look no further, because I will present to you the game called "What The Dub?!". It is a party game that will help you start rolling. The game will be out on April 8th, 2021.
What The Dub?! is all about?
What The Dub?! Is a multiplayer party game published by Wide Right Interactive. You and your friends get to watch some short clips of various movies. It is a simple game accessible by anyone, not only vivid gamers. Your parents, friends, or even grandparents can play the game. It is all based on creativity.
The players get to write their answers for the clip they just saw. The text is later read by Text-to-Speech technology and players get to vote whose idea and dub was the funniest.
It takes the simple idea used in many party games and board games several times, but adds the interactive elements displayed on the big screen. It is also a great way to get to know each other. You will figure out who has a better sense of humor!
The clips are original and varied. All you need to enjoy the game is a little bit of imagination to think of the best responses, that are either clever, funny, or well, just stupid. It is up to the others to choose who wins the round.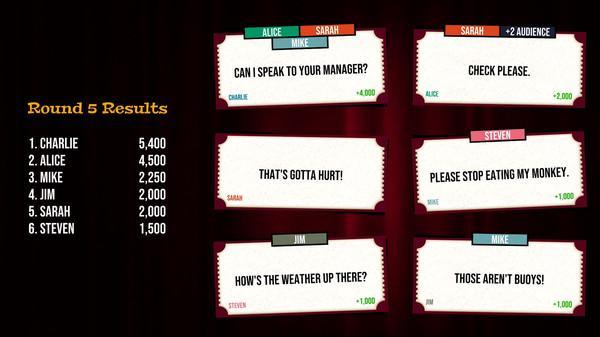 Features of What The Dub?!
Over 300 clips to write dubbing for
Multiplayer for up to 12 players
You can play on any device, like phone or tablet
The text you wrote will be read via Text-to-Speech
A lot of fun and laugh during gameplay
Quick rounds to break the ice between friends
Official Game Description
What The Dub?! is a multiplayer party game where each player overdubs missing dialogue from hilariously awful B-movies, outdated PSAs, and bizarre industrial films, with their own witty (or just plain stupid) dubs! Players watch the dubs and vote on the best one. The player with the highest score at the end of the game wins! It's just that easy!
What The Dub?! Announcement Trailer
Is It a Game Worth Picking Up?
What The Dub?! looks very fun to play, and should make any party memorable. It is very accessible by players of any age and without any gaming experience. You can play with a lot of people, ranging between 3 to 12 players.
The clips are short and the round is quick, so no one will feel left out, like in some other games. The game is not expensive, so you will not need to spend a lot of money on it. Next time you gather at a party, you will have a surprise game that will stand out from others' parties!
---
What The Dub?! is scheduled to release on April 8th, 2021 on PC, Xbox One X/S, PS4, and Nintendo Switch.
For more original games, check out this DarQ: Complete Edition article.