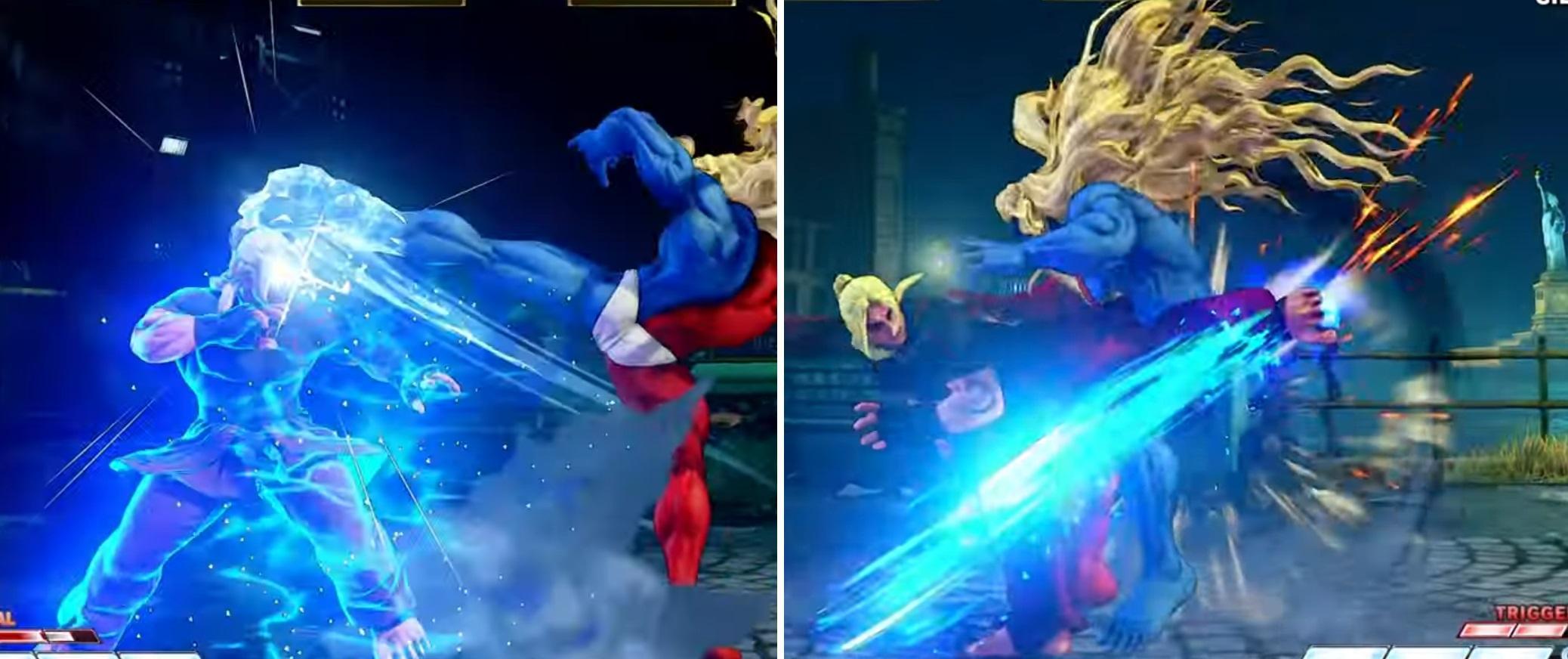 When everybody thought the game was dull and dead, Capcom fired Ono and things changed as fast as the speed of light. We suddenly had a whole video presentation about future updates, and it now seems to have become the new Street Fighter trend. Possibly, the new Capcom Fighting Games division trend. It is really hard now to be excited about the future when many positive changes suddenly appeared in such a short time.
Capcom might not be resurrecting the games we want them to bring back, at least not yet, but they for sure are extending Street Fighter V's lifespan. And they did that by simply providing something that Ono seemed to have ignored: Capcom gave us what we wanted.
V-Shift, The New Defensive Mechanic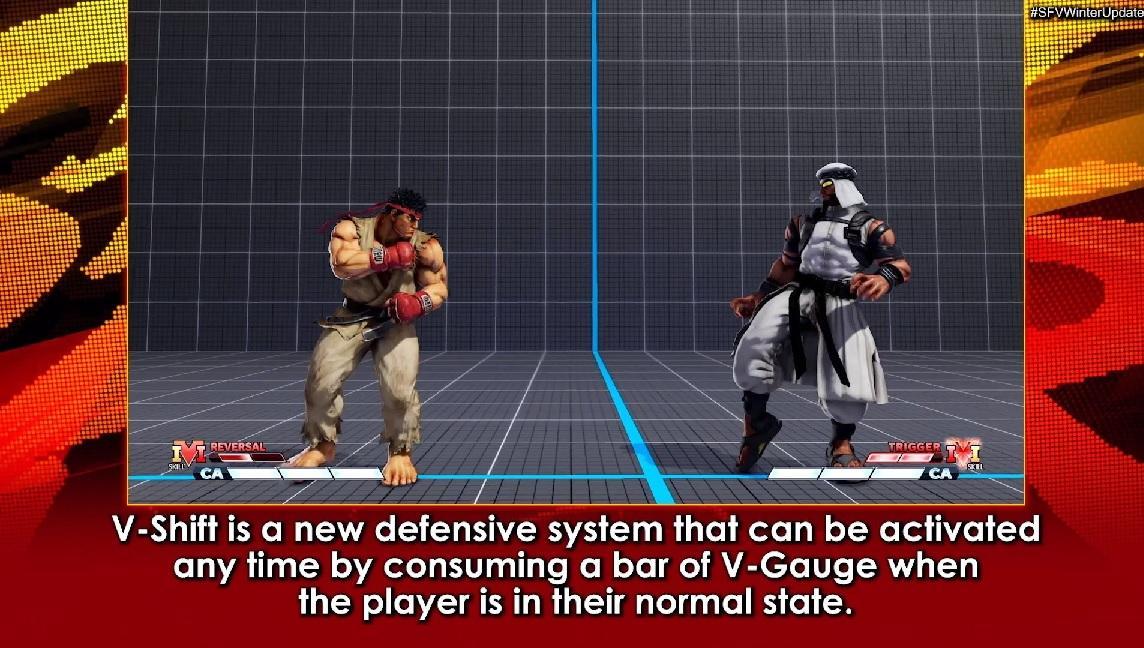 Street Fighter V had several situations that were a true fifty-fifty. Receiving a hard knock down from Zangief, or just being caught by his heavy command grab was enough for you to only have two possible outcomes. When waking up in the game, Zangief will either command grab you or hit you. If you had the luck of having an invincible reversal, like an EX-Shoryuken, that would already help. Still, you'd need to spend resources, and it was quite risky.
Now, Capcom introduced the V-Shift. By spending 1 V-Gauge, you can do an invincible backdash. That already changes a lot how the game is played in so many different ways. But there's more. If the adversary hits you during the back-dash, a slow motion is triggered, and you can either perform an invincible counter-attack or any other command you'd like. The invincible attack deals grey damage and works a lot like the V-Reversal hit. On top of all that, if the slow motion is triggered, you get half of your V-Gauge back.
The Mind Games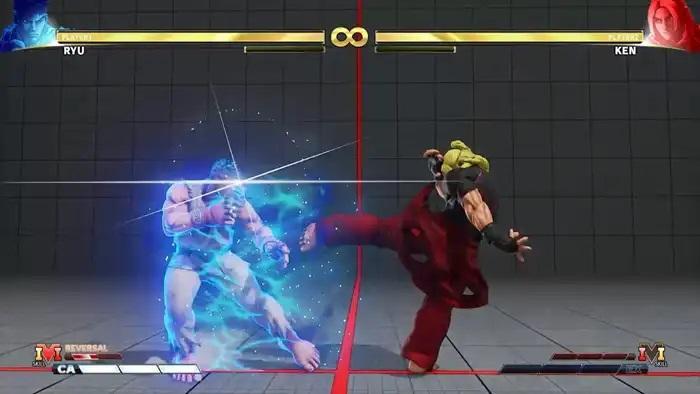 Now here is how things become interesting. Even if you do not have an invincible reversal, the previous situation how changes completely. You have the option of escaping the grab or blocking the hit as before. However, V-Shift adds many other options. You might think that now you'd have 3 options, but it's really not like that.
Just the existence of V-Shift adds the possibility of triggering the V-Shift Break, therefore, delayed buttons and delayed grab becomes an available option for the attacker. What makes it way more interesting is the fact that one delayed button becomes a valid option, wake up buttons become one more defensive option as well. And this is just one example. Things get even crazier if your character has an invincible wake-up.
With only one extra mechanic, Street Fighter V offers you several things to do on your wake-up, increasing the mind-games and making the game more interesting. This only makes me wonder why they took so long to add this mechanic. Perhaps it was indeed Ono's fault that Street Fighter V was not as good as it could always have been.
Conclusion
V-Shift is more than just a good addition to Street Fighter V. It is most likely a sign of how the Capcom Fighting Games division has been treating their games and communicating to their fans, now. One can only hope that this model will be the one used in all future games. Maybe Capcom will just give us what we want. I have hope. Do you?