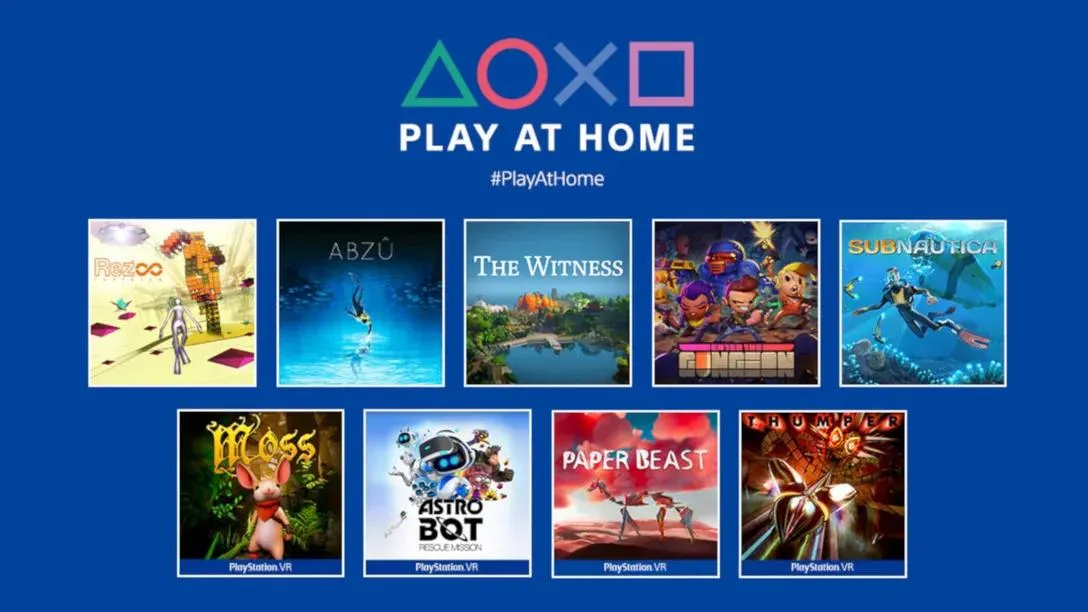 Yesterday on March 17th we got to know about the 10 best Free PlayStation Games that will be coming soon for everyone. One of these games is a HUGE title. You will be able to download the games on PlayStation Store.
All the games are available on PS4 and PS5 [via backward compatibility]. Some of them require PlayStation VR.
Play At Home
In February 2021, Sony revealed that the Play at Home program will also take place this year. We got our first game which was Ratchet & Clank from 2016. You can still claim your own digital copy of the game through March 31st if you have not got one already. Last year we got that program with different titles. You could obtain for example Nathan Drake's Collection.
9 Free PlayStation Games
All of the games mentioned below will be available to download on March 25th.
Moss [PS VR]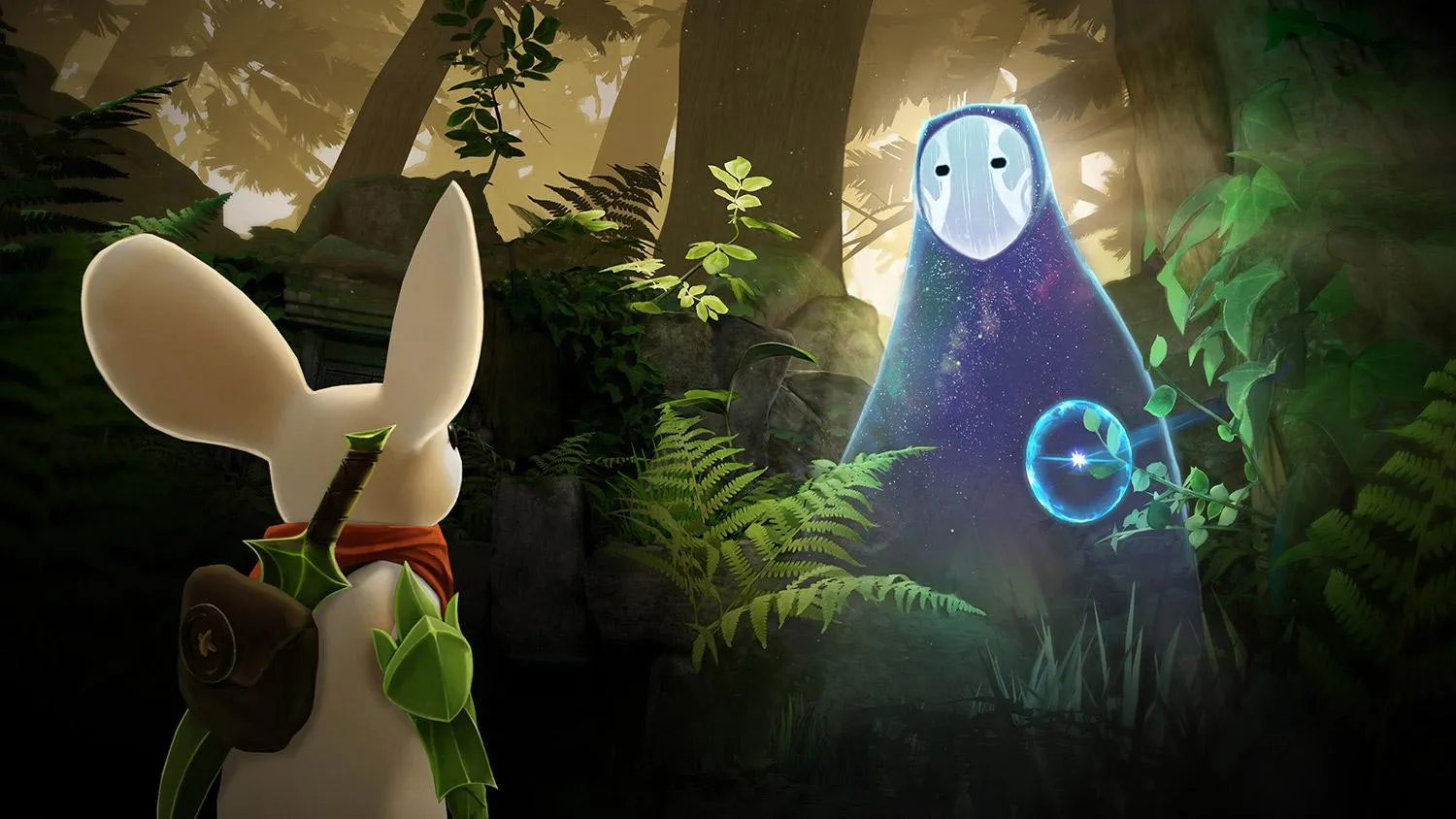 The main character of the game is an adorable mouse named Quill. Her dreams are way beyond her safe environment. Wondering among the woods, she stumbles upon a mysterious rock and lets the ancient magic and evil come out. She has no other choice but to go on an amazing adventure.
The gameplay relies on platforming elements like jumping, running, or climbing certain walls. The perspective is very interesting because we are something of a spectator to the story while controlling Quill.
Astro Bot: Rescue Mission [PS VR]
The story is very simple. You are playing Astro Bot and your task is to find all of your lost friends.
This is a game that showcases some of PlayStation VR's abilities. It looks very good compared to some of the other games on the Virtual Reality system. You can use a grappling hook to traverse over several locations, a squirt gun, and shuriken.
Paper Beast [PS VR]
The game takes us on a journey to an alternate world located on the server. Over many years, the data and algorithms became a living ecosystem and Paper Beast from the title is a part of it. If you own a PlayStation Virtual Reality headset, then it is worth giving a chance. With so many Free Play Station Games, it is easy to overlook a game so simple, yet so beautiful.
In Paper Beast we are playing from First-Person Perspective. The main gameplay mechanic is just exploration through this magnificent world with beautiful, eye-catching views.
Thumper [PS VR]
Thumper is a musical title, so it does not have any significant story, but relies heavily on no gameplay and replayability. You see the game from a Third Person Perspective. You automatically follow the path and your only task is to press certain buttons in the rhythm of the music and dodging obstacles. Just one of many Free Playstation Games, but it is worth looking closer into it, due to its addicting mechanic. A great game for relaxation after a long day at work.
Abzu
This is the first project from developer Giant Squids. It is a magical adventure that stays with the player for a long time. The main focus is on the exploration of an underwater world. You get to experience a story of forgotten civilization thanks to different items found in the sunken ruins. We do not get any dialogues or narration throughout the game.
We need to explore the depths of the ocean. In Abzu similar to Journey we can not lose. All you can do is explore and give yourself to the world. It is an amazing adventure nonetheless.
The Witness
The Witness is a First-Person Perspective game, focused heavily on puzzle-solving. It is also a reference to a great logic-adventure series Myst.
The adventure takes place on an island, where we can explore various places to find and solve more and more puzzles. This is a game for patient players because some of the logical elements are not so logical as they should be.
It can become frustrating to play through some of the more complicated puzzles. It is important to have your eyes peeled and awareness on high alert. If you are looking for some challenging games that do not require a lot of skill in case of reflexes, but rely on walking and using your brain, this might be a great game for you.
Subnautica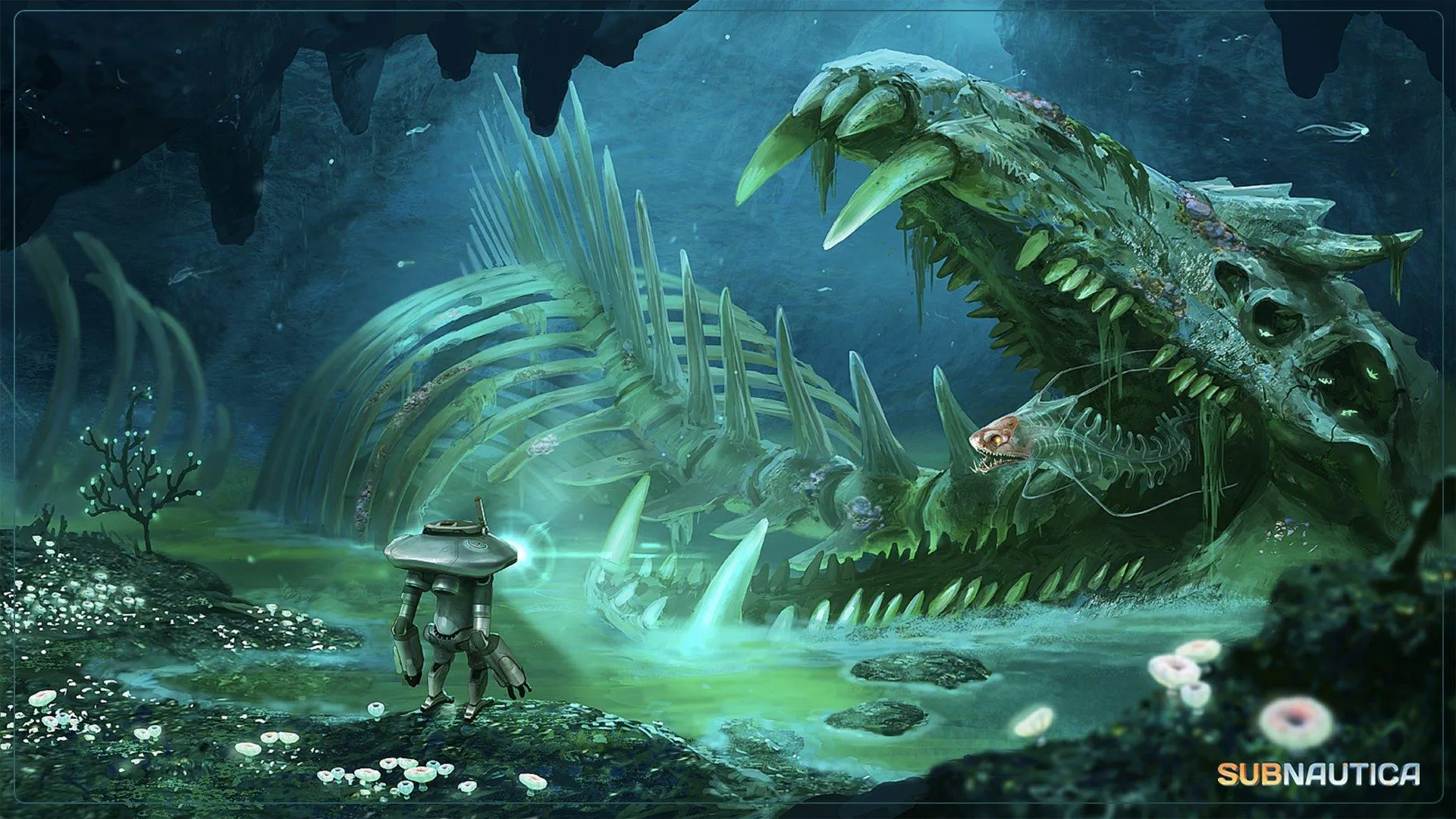 The game has a pretty huge group of fans around it. At first sight, it is your typical survival game, but what differentiates Subnautica from other similar titles are pretty complex story elements. It is set in the second half of the XXII century. Humanity started to explore and colonize other planets. One of the ships named Aurora crashes on a mysterious water island 4546B. The surface of the planet is almost all covered in water, like a huge ocean planet.
You play as a survivor of the crashing and your role is to find a way to survive. There is plenty of underwater flora and fauna to examine, and story elements to find. All the other mechanics are more typical for a survival game like crafting, mining and collecting materials, etc. It is definitely worth checking out, especially as a Free PlayStation Game.
Enter The Gungeon
Enter The Gungeon is a brilliant combination between a classic dungeon crawler and a 2D shooter. The story here is fairly simple and it is only an excuse for starting your adventure. Our main goal is to find an ancient legendary weapon that can alter the past.
The action is presented in an isometric view. Our task is to explore level after level of the temple and shoot all the enemies we come across including some memorable bosses. The fighting system reminds me of old shoot'em up games, using both analog sticks. We are using one analog to control the character and the second one to aim and shot in a given direction.
Rez Infinite [can be played on PS VR]
Rez Infinite is a new version of a musical dexterity game Rez. The original came out 20 years ago in 2001. In 2008 we got an upgraded version called "Rez HD", and in 2016 the game came out in a new version on PS4.
The mechanics in Rez Infinite is a nice combination of a typical music game with a rail shooter. We follow paths created in advance, and our goal is to target and shoot incoming objects, obviously in the rhythm of the music. In addition, the whole original game included in Rez Infinite you also get a brand new area called "Area X".
Horizon: Zero Dawn – HUGE Free PlayStation Game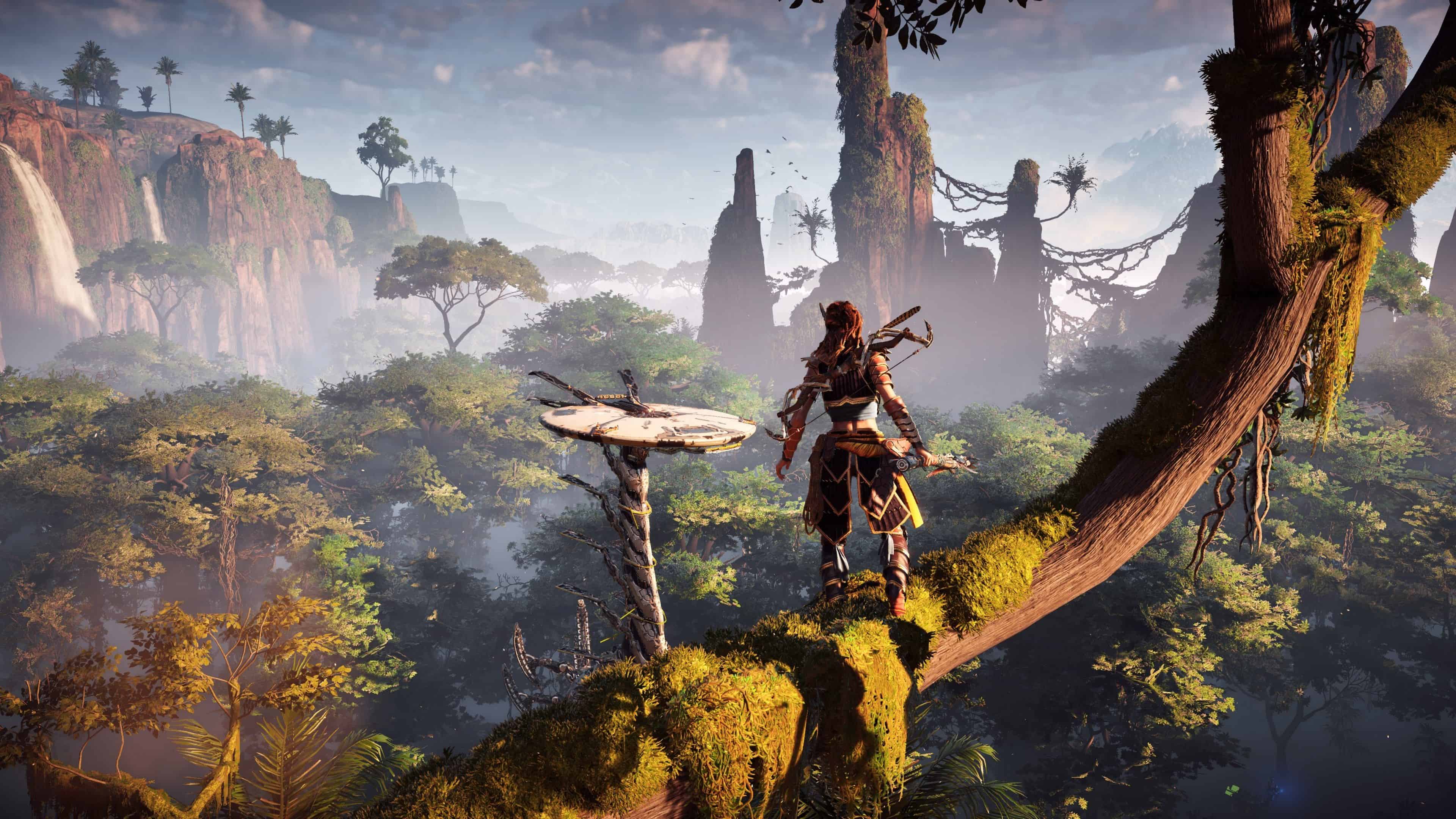 The biggest Free PlayStation game on the list will be eligible for digital download on April 19th, 2021. We will get the Complete Edition that includes an awesome expansion called "The Frozen Wilds".
It is a real deal because the game was nominated for Game Of The Year Awards 2017, the year of the release. For many people, it is one of the best games ever released on PS4.
The world presented is an amazing experience, of showing humanity's journey back to the tribe times, when mechanical animals and creatures took over the wildlands. You play Aloy, voiced by an amazing voice actress Ashly Burch, also famously known for Tiny Tina in the Borderlands Franchise.
We get to explore a huge, beautifully crafted world and figure out the mystery of the events that happen before to create this world we live in. We also have some information about our mother, and why our protagonist is so special.
We have many typical open-world game mechanics, we can mount some of the animals, shoot various technical weapons we find in ancient, abandoned temples or tombs. We have different gear rarities, some crafting mechanics. We can make different elemental arrows for our bows, crossbows, etc. We have melee and ranged fighting systems, the first is a beautiful dance around with dodging and counter-attacking, and the latter is more about kiting and keeping your distance from the enemy.
It is an indescribable feeling when you stumble upon a new, unknown, huge, mechanical creature. The views and cities are breathtaking and it is worth noting that the side quests are often very interesting and can give us more in-depth knowledge about other tribes, and the whole world.
Best Free PlayStation Games in 2021
So far the year 2021 is a pretty amazing year for PlayStation gamers. In the PlayStation Plus subscription, we got some amazing games like Greedfall, Final Fantasy VII Remake, and many more.
In addition, we are now getting many Free PlayStation Games as a part of the Play at Home 2021 program organized by Sony. We can only be happy to enjoy some of the free games that we did not have a chance to play earlier. Hopefully, we will be able to see even more games added to this program.
---
All of these games are out now on PS4 and PS5 [via backward compatibility].
For the original post and additional information visit the official PlayStation Blog.
For more news about similar games check out these games for players with less time.