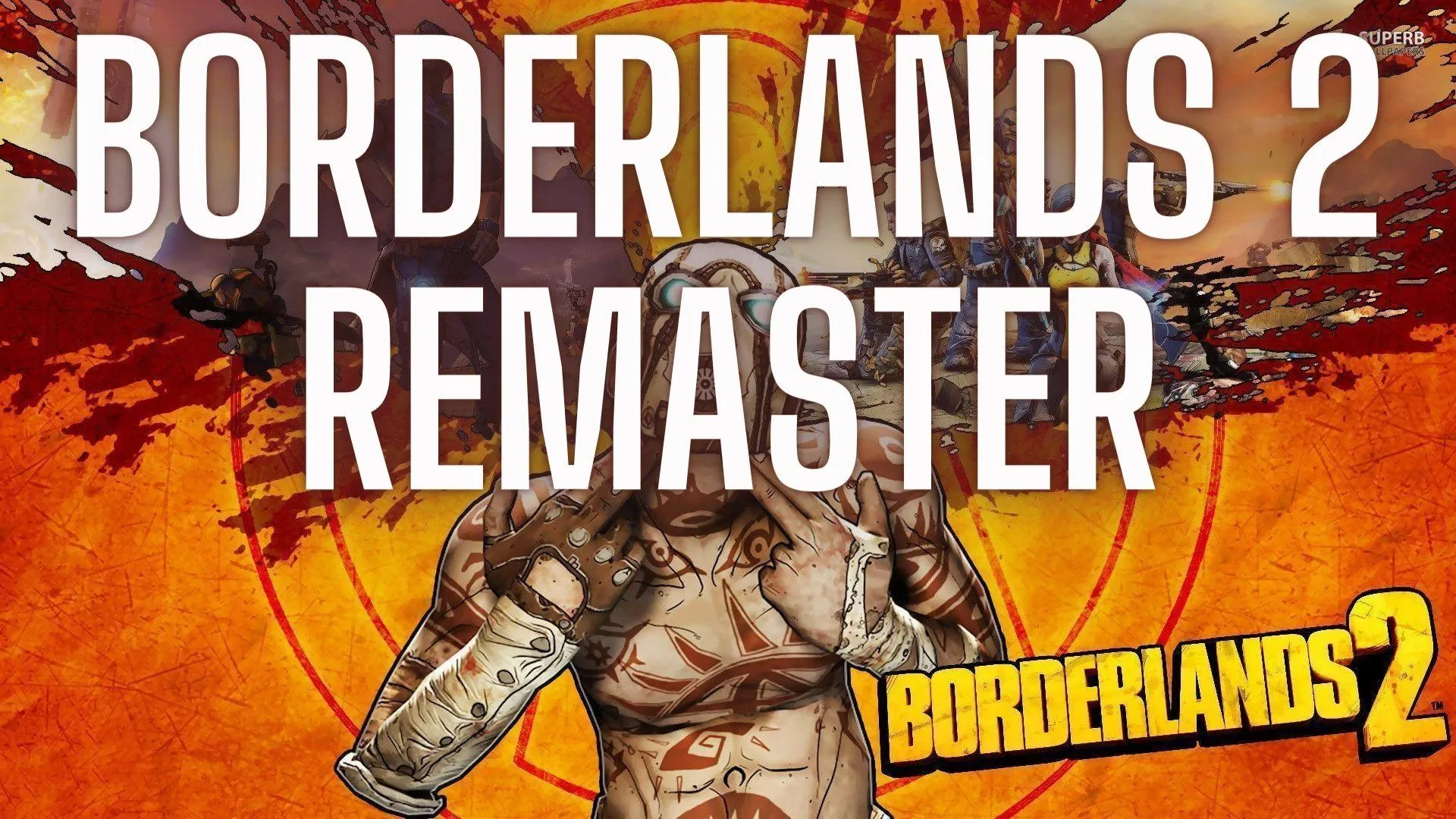 You ever wanted a Borderlands 2 Remaster? Well, I want it too, not only in an upgrade for new consoles, but a full-on remaster with additional features. I do not mean making the game from scrap, but polishing an already great title in Borderlands 2. I have some ideas and concepts I wanted to share in this article.
Important! It is only my fantasy booking of the Borderlands 2 Remaster. Nothing is confirmed by either Gearbox or 2K, but we can never say never. Hopefully for the 10th anniversary of the Borderlands 2 Release that will take place in 2022, we can get something - similarly to Borderlands 1 Remaster that we got on its 10th anniversary in 2019.
Borderlands 2 Remaster - Basic Assumptions
It is literally only fantasizing, but I have some ideas and features that would make a great addition. I honestly think that the graphics do not need upgrading. We already have a pretty-looking game with Borderlands: Handsome Collection with better graphics as a free DLC, but there is still a lot of stuff that could be changed.
Borderlands 2 Remaster Changes
Here we go. I could write a lot about every single point, but I will try to make it simple.
A lot of stuff here relies on what we have in Borderlands 3, which made the game much more enjoyable. I have listed a lot of stuff that made me and other players appreciate the changes that Borderlands 3 introduced. I also added some of my own personal thoughts and opinions about these aspects. Let's get the ball rollin' with this Borderlands 2 Remaster Concept.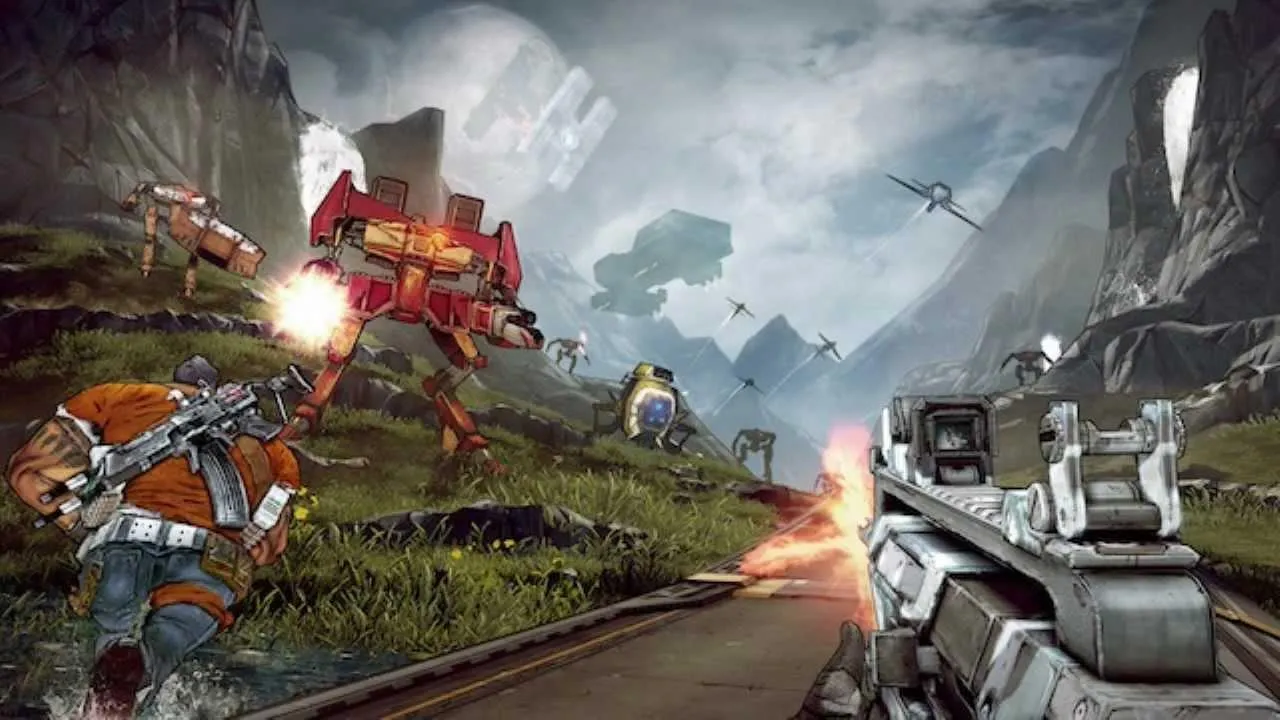 Performance Increase for Consoles
With the introduction of the new generation in PS5 and Xbox Series X and S, we could easily get a 10-year-old game to run much more smoothly. The game does not drop below 30 FPS, but with new technologies, a proper 120 FPS mode would be an amazing addition.
Borderlands 3 can already run in 120 FPS, so it would be only right to make Borderlands 2 Remaster work in that frame rate as well.
Better Fast Travel System
The ability to fast-traveling from any point on the map to a different map or a vehicle would be an awesome addition and would make farming a lot faster.
Respawning at Spawn Stations After Save Quitting
Farming is an essential part of Borderlands Franchise and the ability to respawn right next to a boss after Save Quitting would speed up the process drastically.
Sliding and Mantling
Obviously, maps from Borderlands 2 are not adjusted to the new movement mechanics, but I suggest that they should be. I am not talking about creating a whole game from scratch, but making the most important story quests and locations a bit more friendly towards these mechanics.
More Customization Options
With Borderlands 2 Remaster, we could also get more customization options. We already can choose a variety of heads and attires, but the latter only impacts the color schemes. We could also get the trinkets, weapon skins, and maybe other character models like in Borderlands 3.
Removal of Slag Element
Slag is an essential part of Borderlands 2, but it could be removed entirely. It would make so that farming some of the loot is a little bit more accessible, with 1 less variant to drop. It would require the following point as well.
Rebalancing the Game
Adjusting all the enemies' health and strength, both bosses and mobs to be much more rewarding. With the removal of Slag, Ultimate Vault Hunter would be almost impossible to complete on higher OP levels. It would require adjusting the whole system, but it is definitely doable.
One More DLC
With the announcement of the Borderlands 3 release, we also got a new DLC for Borderlands 2 in Commander Lilith & the Fight for Sanctuary. With the release of Borderlands 2 Remaster, we could get another installment of events tying some of the loose ends and giving us one last adventure in Borderlands 2.
One More Raid Boss
Similar to my previous point, the creation of Borderlands 2 Remaster would give developers the ability to add just one more challenge for more experienced players to take on. We already got another 8 levels and 2 OP levels with Commander Lilith & the Fight for Sanctuary DLC, so adding a brand new Raid Boss, maybe 2 more base levels, and one more OP Level would make for a fun addition.
Not Removing the OP Levels
What might be a controversial take on the matter is what I really enjoy OP levels in Borderlands 2. However, I would definitely change some things about it. Make it more accessible with the ability to change them from your brand new Echo UI. Let's say you could either finish the Digistruct Peak or defeat any Raid Boss on OP Level 1, for example, to unlock OP Level 2.
Brand New Echo User Interface
The Interface that Borderlands 3 introduced is a really great addition, and having the equivalent of that in Borderlands 2 would be awesome. You could change OP Levels without leaving the game, and also a brand new feature I have in mind for the Borderlands series. Have you ever wanted to have different builds at once, or maybe change a point or two mid-combat to test out some mechanics that you just thought of? More on that below.
Redistributing Skill Points Anywhere
This is the addition that I would love to see included in Borderlands 3 as well. What I have in mind is using your Echo Menu where you can adjust your Badass or Guardian Rank, depending on the game. For a price, you could reassign all of your skill points. This addition would add the possibility of having two builds in your inventory at once. You could use one build for farming, and a second one for fighting against tougher enemies in bosses or Raid Bosses.
Reworking the Skill Trees
Also with the removal of slag and included in the rebalancing of the game, whole new additions, changes, and balance fixes would definitely come in handy. Some of the skills are almost never used by players on certain Vault Hunters, or some of the Vault Hunters are evidently weaker than others. Playing around with skill trees of our beloved characters would make the whole game feel like a brand new adventure.
Less Infuriating Enemies – Better A.I.
Some of the enemies you fight in the base game can be frustrating. Some of the mechanics can even push you into rage quitting. However, with the re-release in Borderlands 2 Remastered, we could also change some of the attacks and behaviors enemies use in order for them to be more logical and less frustrating.
More Easter Eggs
Borderlands 2 is already full of Easter Eggs, but with the changes I am talking about, you could fit even more of them. Using the ability of mantling, combined with some double grenade or rocket jumping, would make finding a well-hidden Easter Egg very satisfying.
Leaderboards and More Social Functions
Adding some type of social elements to the game would give us even more replayability. You could compete with your friends or compare statistics from the fastest Raid Boss kills, for example. We could also introduce matchmaking to Borderlands 2. You could find other people in the same location, or wanting to do some activities, like: playing the campaign, farming raid bosses, finishing DLCs, grinding for achievements, and much more.
Crossplay
It is an addition that I would also love to see in Borderlands 3. I have many friends that play the games on a different platform than I do, and I always cherish the games that allow you to play on whichever platform you want. Borderlands Franchise was always a game that can be enjoyed in cooperation, with up to 4 other players, so allowing us to play with friends who own other platforms than us, would make a gaming world a better place. I am fully aware that it is not fully up to Gearbox or 2K, but I am only listing things that I would love to see in the Borderlands 2 Remaster.
Overall Quality of Life Improvements and Bug Fixes
The game, even though it is pretty well-made, could use fixes for some of the long-lasting bugs that are in the game since the start. Making Borderlands 2 Remaster would let the developers fix some of the bugs or mechanics that are not working until this day.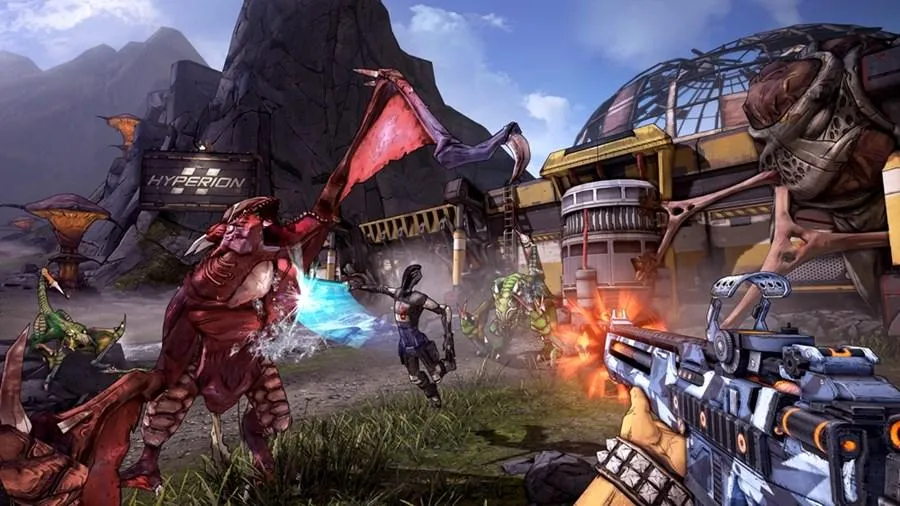 Do We Really Need a Borderlands 2 Remaster?
No, because the game is still a fantastic title all by itself, praised by many Borderlands fans as the best in the entire franchise.
But would it be awesome to get that Borderlands 2 remaster that we dream of? Yes, 100%.
We never know what the future might bring, but it certainly can surprise you. I hope that fantasy about Borderlands 2 Remaster might become a reality someday. Until then, we have a lot of Borderlands Games to play, and all that is left is creating that vision in our heads of what may happen.
Keep in mind that all you just read was only a concept of Borderlands 2 Remaster!
---
Borderlands 2 is out now on PC, PS3, PS Vita, Xbox 360, and as a part of Borderlands: Handsome Collection on PC, PS4, PS5, Xbox One X/S, Xbox Series X/S, and Nintendo Switch.
For some Borderlands 3 coverage, check out this article on Top 20 Weapons in Borderlands 3.