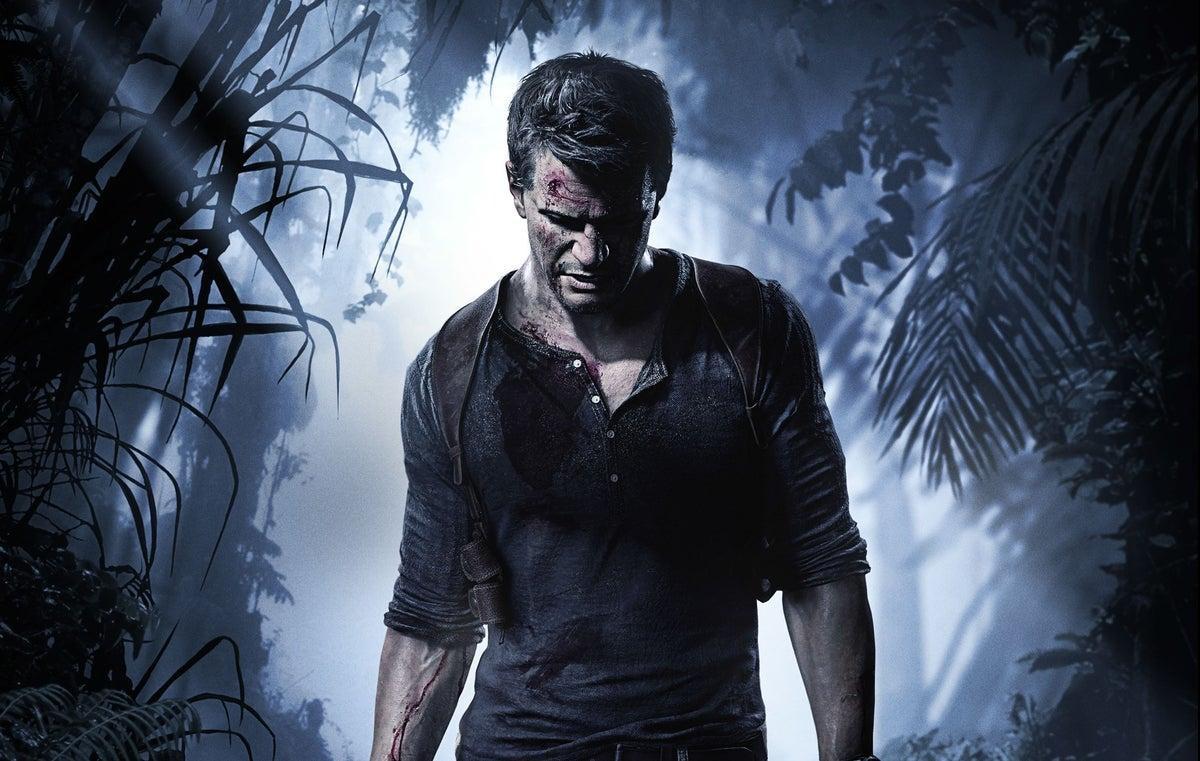 On Tuesday, to celebrate the success of Uncharted 4: A Thief's End, Naughty Dog released a special '5-Year Anniversary' retrospective piece, reminiscing about the success of the game.
The fourth and final entry in the stories of Nathan Drake was released five years ago and continues to have a popular fan base to this date. The game sees protagonist Nathan Drake forced out of retirement from his treasure hunting ways after he finds out his brother, who he believes to be dead, is alive and kicking.
Since its launch in 2016, A Thief's End has had 37 million players worldwide, making it the second most successful PlayStation 4 game of all time, with just Grand Theft Auto V beating it.
Uncharted 4: A Thief's End - 5th Anniversary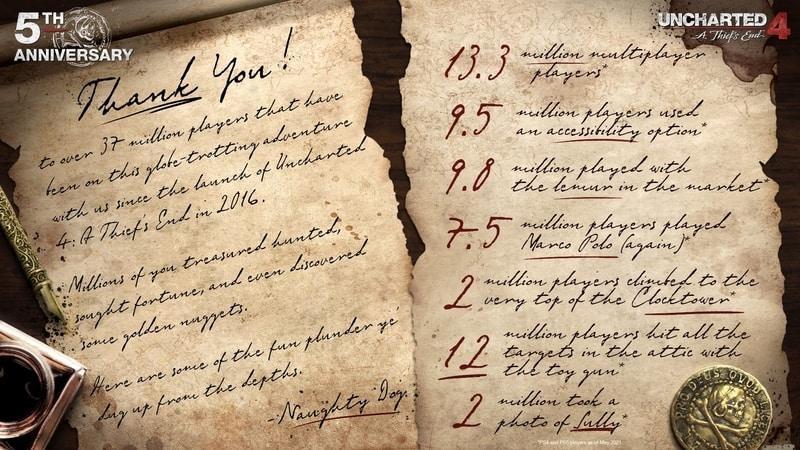 A full list of statistics was released by the team, including:
3 million multiplayer players
5 million players used an accessibility option
8 million played with the lemur in the market
5 million players played Marco Polo (again)
2 million players climbed to the very top of the clocktower
12 million players hit all the targets in the attic with the toy gun
2 million took a photo of Sully
Naughty Dog signed off thanking everyone that came along for the journey,
"Thank you to the players who played and continue to play Uncharted 4: A Thief's End. We're humbled by the continued support and enthusiasm of the community, players, and fans and are thrilled to celebrate this milestone with you."
Sic parvis magna.
---
If you like Uncharted 4: A Thief's End, check out our article on "5 Best PS4 Games that You Should Play before Making the Leap to PS5".