Want to learn about The Legend of Zelda Breath of the Wild: Paraglider Tricks? Here, we'll offer you a simple trick so that you can propel yourself up to three times with additional gusts of wind with your paraglider, ideal to get out of several confrontations or to reach new areas.
The paraglider is one of the most important elements that we can get throughout the adventure of The Legend of Zelda Breath of the Wild, an element that will allow us to glide through the sky to avoid a multitude of obstacles.
The Legend of Zelda Breath of the Wild: Paraglider Tricks - Quick & Easy Guide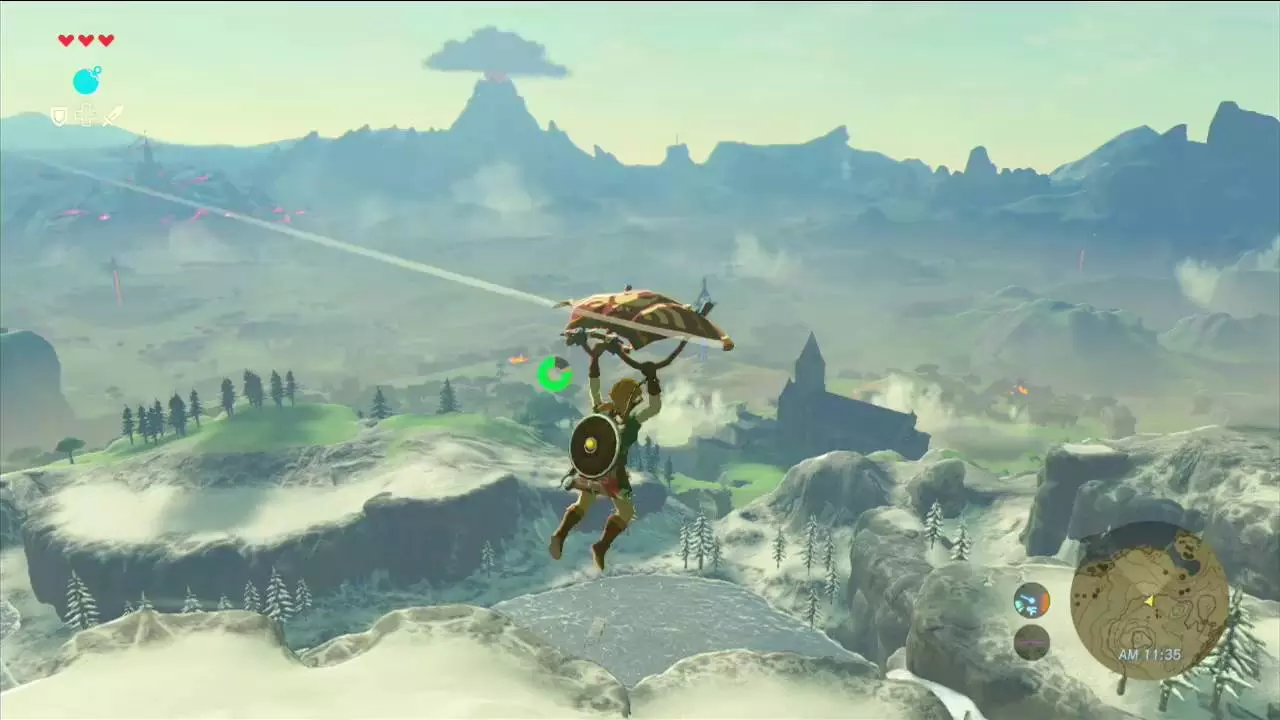 Although we are not going to tell you how to get the paraglider because it occurs throughout the main story and is difficult to miss it, you will have to overcome a few shrines to receive it as a reward.
Now, a user on Reddit has managed to use this paraglider to perform a triple impulse from the ground into the air, which will allow you to overcome difficult moments with enemies but also reach inaccessible places.
The process occurs by combining certain movements with objects such as chili, and you see everything indicated in the video shared by the user.
Basically, to perform this trick, you must take five chili peppers from the inventory and throw them on the ground to form an initial gust of wind. From there, you will be launched into the air and you will have to use your paraglider and continue shooting the remaining chilies to obtain the additional updrafts that will make you reach very high. From the top, you can better shoot enemies and even glide towards other areas.
You can use these The Legend of Zelda Breath of the Wild: Paraglider Tricks to reach that ledge that seemed a bit far away or even to get out of some trouble when you have little life and are surrounded by enemies. This technique is more useful than the previous glitch discovered in Zelda that allowed flying. After all, speedrunners use these game tricks so they can advance faster or even skip entire parts of the game.
---
And for more guides, stick around at GamesAtlas.