In 2003, WarioWare was one of the last "regular" series created by Intelligent Systems, the fathers of Metroid, Fire Emblem, Paper Mario, or Famicom Wars. A series that, at this point, who more and who less already knows, being the best party game focused on "microgames", you try just a few seconds of different themes, but always with a common denominator: simple and direct gameplay, with a lot of sense of humor and madness. As we are going to see in this analysis of WarioWare: Get It Together for Nintendo Switch, this installment picks up the witness of Wario Ware Gold, the latest installment for 3DS, offering here new microgames and ideas ... but are they enough to keep alive the formula? Let's see.
WarioWare: Get It Together Review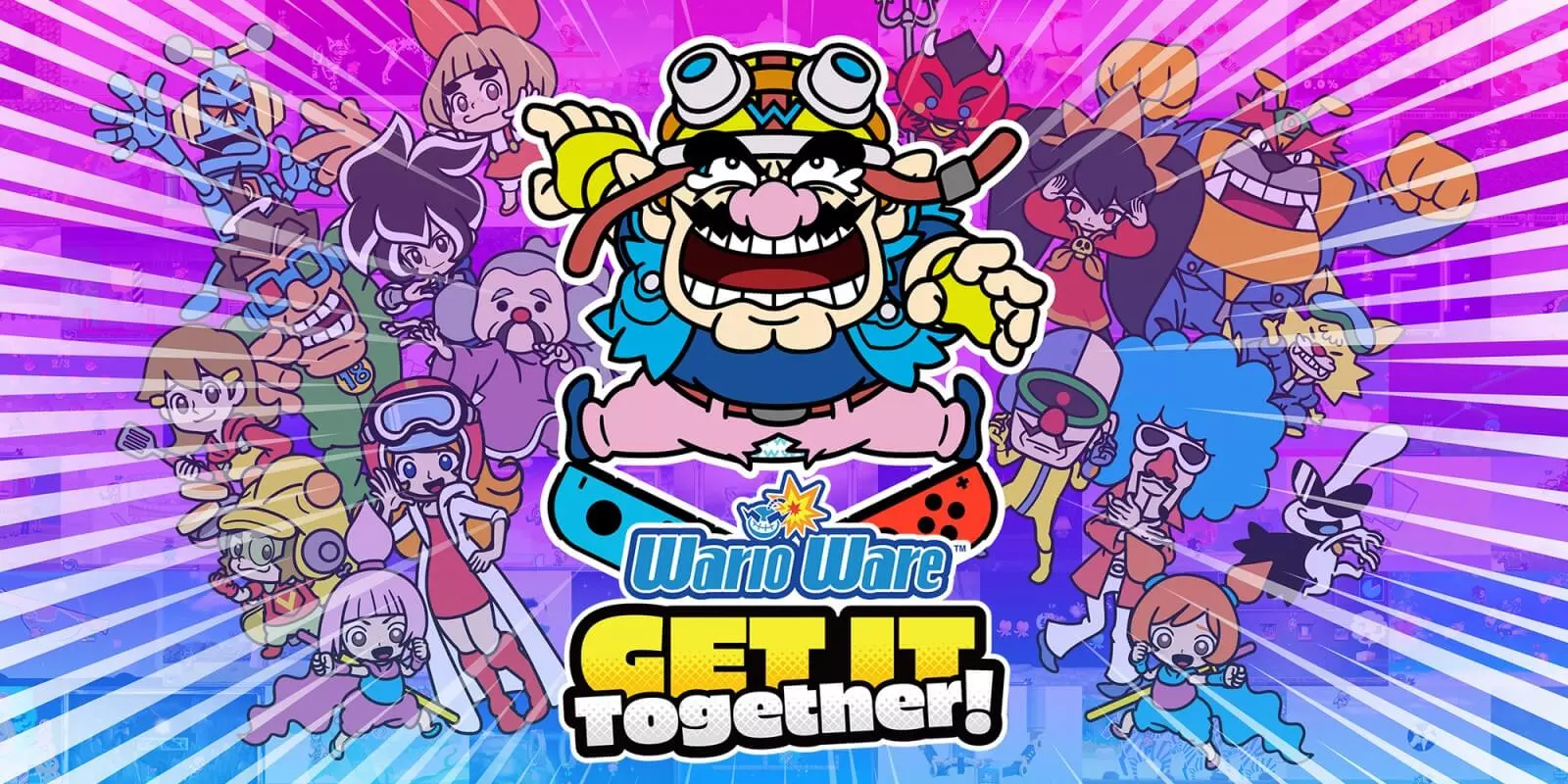 Wario Ware: Get It Together recovers the main characters of the saga to tell us in its story mode a new plot in which as the group, among which are all the classics such as Wario himself, the dancer Jimmy, 9-Volt and the Dr. Grigor, you work together on a video game about to be released.
But in a final test, viruses take over the code and the entire team ends up being dragged into the console. Thus, we must pass each level, made up of thematic blocks of micro-tests (sports, everyday life, video games ...) to clear the code and return to the real world.
Unlike other games in the series, in WarioWare: Get It Together, we see the characters on the screen and control them directly. Completing the level, that is, a variable number of microgames (10, 15 ...), unlocks the "protagonist" of the level, which allows us to choose him in the rest of the levels.
But it doesn't end there: before starting any level, you have to create a team of 3, 5, or more characters that rotate randomly before each microgame begins, since the grace of WarioWare: Get It Together is that each one has a unique way of moving and a different ability.
Thus, there are characters that charge, others that move without stopping, there are those that only shoot in one direction, that can teleport. Controlling them is always simple, and apart from the stick, it is normal for them to use a single button next to directions to deploy their skills.
Overcoming each test changes "radically" depending on the character with whom we play, which added to the continuous character changes and the few seconds we have to overcome them, adds a new layer of chaos and madness to the formula, which tests reflexes.
Does it work? Well, the truth is that when you have been playing for a while, you internalize it and it fits perfectly with the playable formula of Wario Ware, although the easiest thing is that you feel more comfortable with the control of some characters and repeat them more often (or always).
As a fan of the series, it is something that I miss, because it was another aspect that resulted in that madness and unique character of the series. But if you arrive new and come looking for something fun, immediate, and more oriented to share and share with friends, you will not miss it.
---
For all this, WarioWare: Get It Together is not for me the best game in the saga, but it is a delivery that will be enjoyed especially by those looking for immediate, unpretentious fun that anyone can enjoy, especially when in the company of friends.
And for more guides, stick around at GamesAtlas.