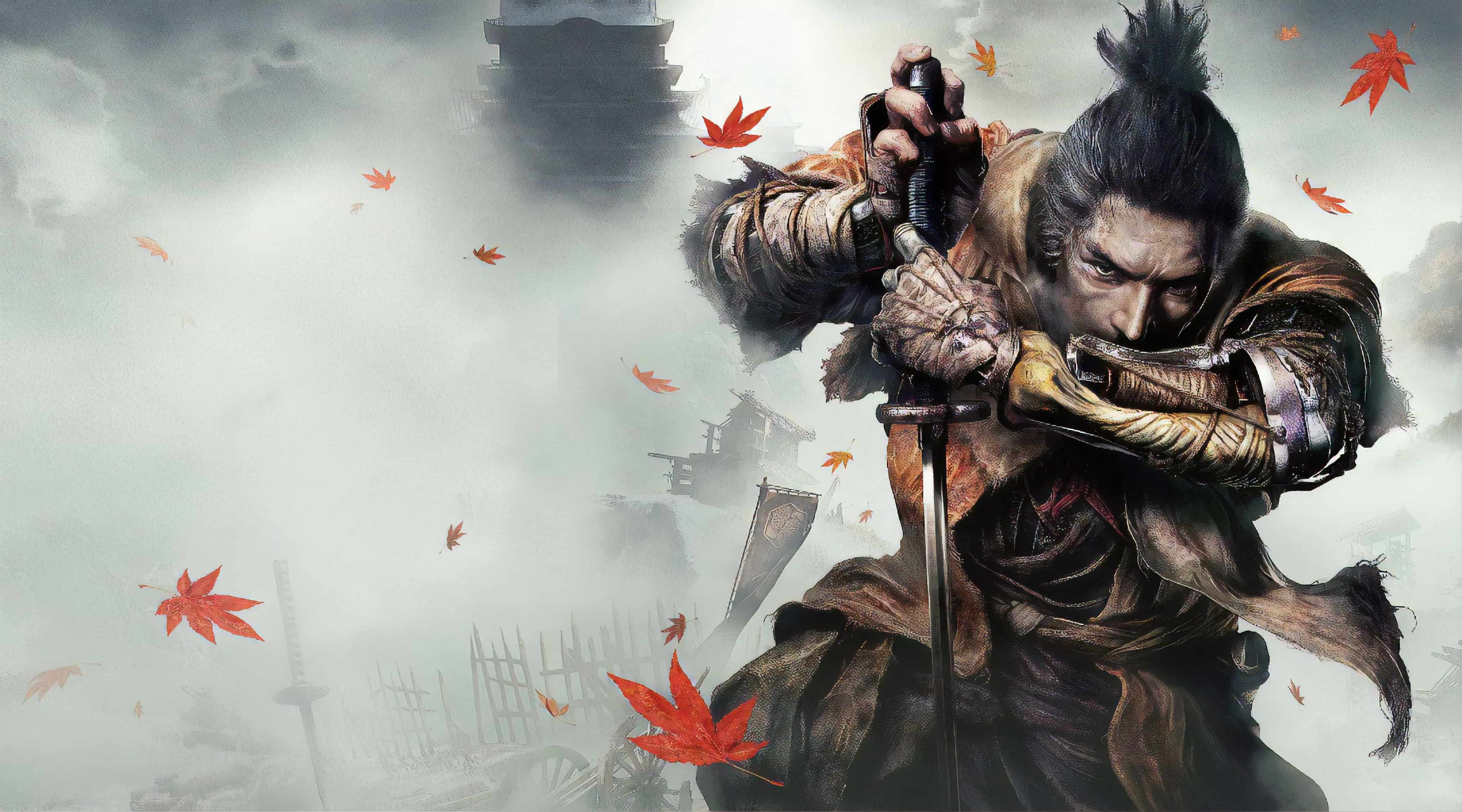 Did you ever want to play a From Software game, but could not bear the difficulty level; it was too hard or too slow for you? Well, I was that person until I have spent some time with the game as well as some Sekiro tips for beginners.
Here is my story of how it changed my perspective on the whole genre. I will give you some Sekiro tips for beginners from a player like you, who just recently got into these games. If you are a veteran of From Software games, my apologies - you will probably not learn anything new from this article.
What is Sekiro: Shadows Die Twice?
It is an action-adventure game created by the famous studio From Software and released back in 2019. We get to explore an alternative version of XVI century Japan. Sekiro: Shadows Die Twice is focused on phenomenal combat and exploration. A third-person perspective game with a lot of stealth elements and introduces brand-new mechanics and solutions to soulsborne games.
My Experience with the Souls-like Genre
Every Souls-like game is very hard for an average player.
I tried Dark Souls II and Bloodborne some time ago, and even though I admired the art, atmosphere, and graphics in every game from the developer, I could not get myself sucked into the gameplay loop. It was more frustrating than rewarding for me.
I know the game is all about being hard, learning patterns of the smaller and bigger enemies. It was also the time in my life when I wanted to just relax while playing the game and not be focused all the time, with god-like precision that is required to master the art of combat in these games.
However, recently, I've had some more time and patience. I decided to go for Sekiro: Shadows Die Twice, because It seemed more dynamic, especially with faster combat using your grappling hook, and various prosthetic arm upgrades to break up the sword fight. It was a great decision to get into it.
Firstly, I came with a similar approach to other From Software games. Just play it slow, learn it, and progress further. However, Sekiro is fairly different from other Souls games; the focus is not on dodging, but on deflecting the damage. It took me some time to adjust to this, because, in most other video games, you most often dodge the attacks of enemies.
Here, most of the time, the attacks will follow you a bit, and the A.I. is very good in regard to making your life harder if you try to dodge all the attacks. There are some Sekiro tips for beginners I had to figure out by myself, and I will try to give you some of them below.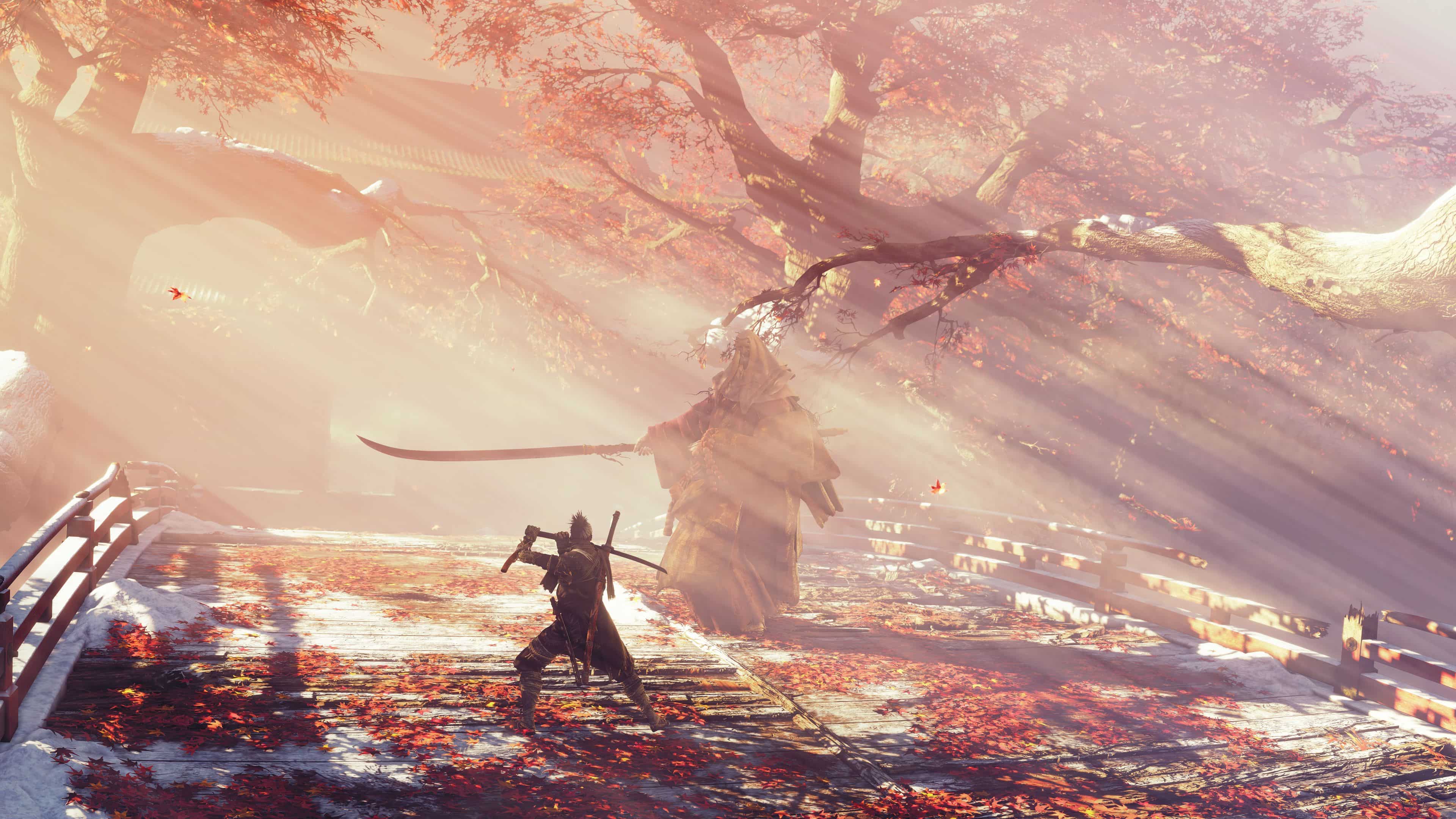 My Sekiro Tips for Beginners to the Genre
I am not an expert in the game. I have only played it for about 40 hours, but considering the target of this article are starting players like me, then these are my Sekiro tips for beginners.
#1 - Prioritize Stealth
This is very important in this game because most of the enemies you can one-shot with a deathblow from behind or above, while in stealth. Most of the Idols you find in the game give you the ability to backtrack, and most of the enemies will be turned behind you.
It is also a case with many bosses. You can take down half of their Health Bar with one simple stealth attack, and it will make your fight a lot easier. It is not possible with all the bosses in the game.
#2 - Back Away While in Trouble
With the addition of a grappling hook, you can easily get out of a sticky situation if there is a branch or a roof nearby. Most of the enemies will not follow you. The only threats are the archers or other ranged enemies.
Sekiro: Shadows Die Twice is a game that is based on skill and precision. We all make mistakes, and there is no shame in running away and reevaluating your strategy. I found myself in a bad position many times. Sometimes it is best to just grapple away, run back and wait for the enemies to reset.
#3 - Posture is the Key
The most important out of all Sekiro tips for beginners - remember that the main thing in this game is posture. You do not need to get your opponent's health down, as long as you break their posture. Then you will be able to strike for a huge amount of damage. Most bosses can be beaten by cleverly getting rid of their posture. The more attacks you deflect, the higher damage you will deal.
#4 - Hold the Block Button
One of the most important tips for not dying in Sekiro: Shadows Die Twice is just holding down the block button. Not at all times, obviously, but most of the time, it is a good idea. You are able to block most of the attacks, and the best technique to do that is to just hold the button at all times, and re-tap it when the attack comes.
That way you have the highest chance of timing it to deflect, but also not taking damage if you don't time it perfectly, because you are blocking. In this position, you will also increase the speed of your posture regeneration.
#5 - Aquire Mikiri Counter ASAP
You will be able to easily counter enemies with spears. It is an essential skill that you want to unlock as fast as possible. It is at the beginning of the Shinobi Arts skill tree. It costs only 2 skill points, which are pretty fast to get at the beginning of the game. It being a Latent Skill makes that it is always active.
#6 - Spend your Sen
It being a Souls-like game, meaning that, when you die, you will lose your XP and half of your currency. Do not hesitate to spend all of your sen, especially before a boss fight. You can invest in money bags that cost you 10% of your money.
You can buy a light one for 110 sen, and a heavy one for 550 sen. You will get 100 and 500 sen respectively, but it is better than losing 50% of your sen upon death. You can also buy Spirit Emblems while resting at the Idols. They are the ammunition for your prosthetic arm, so never too little of those too. Definitely one of the best Sekiro tips for beginners, so you will not lose all of your money.
#7 - Finish Hirata Estate
You do not necessarily need to run through it as fast as possible, but this region contains some of the best prosthetic upgrades in the game that are essential to make fighting some bosses easier. To get to Hirata Estate, you will need to talk to an old lady in a half-half burned house in the Ashina Outskirts. You stumble upon her pretty close to the beginning of the game. She will give you a bell that you need to use in the Dilapidated Temple after talking to the Sculptor.
#8 - Learn Enemies' Behavior
It is very simple and applies to every game, but here, it is even more important. The best way to get better at the game is simply to memorize some attacks of the enemies you come across. Obviously, when you see new enemies, that's when the hard part starts, but after some time you will recognize the patterns in their behavior and will be able to automatically counter or dodge some attacks.
#9 - Take a Break
The game is very addictive, and you can often find yourself playing a bit too long. What I mean by this is that everyone can get frustrated or tired after playing the game for some time. The best solution to that is just to take a break and stop playing.
It is obvious that you need to spend more time playing to get better, but dividing it a little is a good idea. Instead of getting frustrated and raging out, you will come back later with a clear mind, which may also influence your abilities to play the game. That would be all for my Sekiro tips for beginners!
Sekiro: Shadows Die Twice Launch Trailer
Official Description
"Take revenge by any means necessary. Become the "One-armed Wolf" and rise from every fall when Sekiro™: Shadows Die Twice releases on 3.22.2019.

Winner of "Best of Gamescom" and "Best Action Game" at Gamescom 2018, Sekiro™: Shadows Die Twice is the next adventure from developer FromSoftware, creators of Bloodborne and the Dark Souls series. Explore late 1500s Sengoku Japan, a brutal period of constant life and death conflict, as you come face-to-face with larger-than-life foes in a dark and twisted world. Unleash an arsenal of deadly prosthetic tools and powerful ninja abilities while you blend stealth, vertical traversal, and visceral head-to-head combat in a bloody confrontation.

Take Revenge. Restore Your Honor. Kill Ingeniously."
Is Sekiro: Shadows Die Twice Worth Picking Up in 2021?
Yes.
I did not play the game upon the release, and never thought I would play it in the future. However, if you ever wanted to start your story with soulsborne games, then Sekiro: Shadows Die Twice is a perfect start to turn you around on this genre.
The game looks and sounds fantastic, and it is faster-paced than the others, which makes it a great starting point. I gave you some Sekiro tips for beginners, so you should be prepared to start your journey now.
---
Sekiro: Shadows Die Twice is out now on PC, PS4, and Xbox One X/S.
For some gaming news about Resident Evil Village, check out this article.