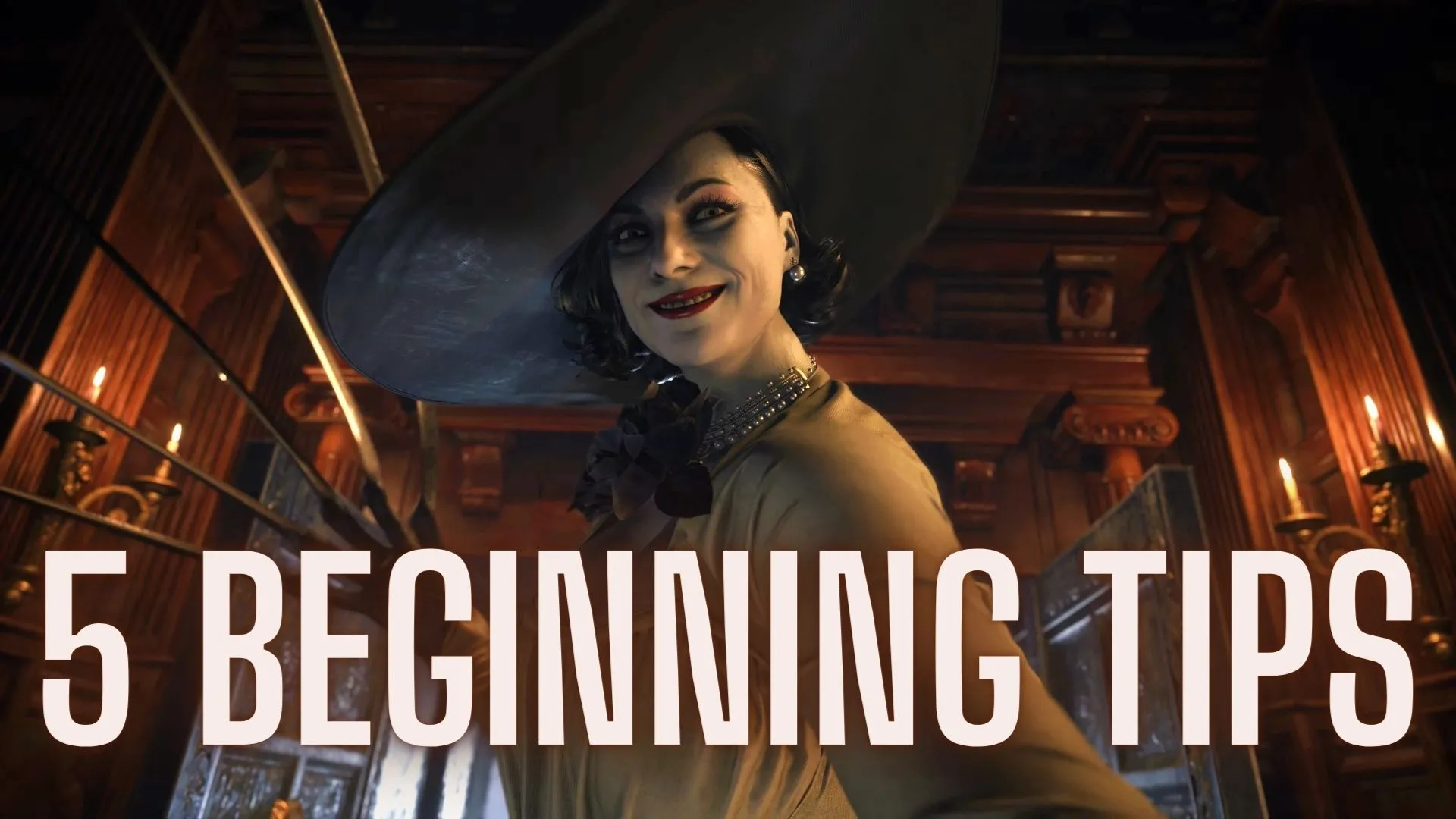 In this Resident Evil 8 guide, you will learn all the tips and useful information for the beginning of the game, some of the things you should do during your early stages of the Resident Evil Village adventure.
I have played the game for some time now, and I will share some of the things I found the most important and useful during my beginning hour of the game.
Resident Evil 8 Guide: 5 Useful Tips for the Beginning of the Game
#1 Explore!
One of the main reasons to play Resident Evil Village is to get into the atmosphere of the game. It is a horror survival adventure, that looks amazing with the use of Ray Tracing on both PC and the consoles. You should definitely spend some time walking around, appreciating the beautiful, yet horrifying locations, and there are a lot of useful crafting materials, items, and additions to the story of Resident Evil 8.
In the beginning, you can find more information about Rose, while walking around your house. Then there are a lot of materials that you might use to craft health recovery items, ammunition, and more. The game is pretty linear, but you will stumble upon places you do not have access to due to the lack of specific key items. Looking around might prove itself useful, especially if you find what you were looking for, and there is never enough ammo in Resident Evil.
#2 Learn Combat Basics
In this installment, you will be fighting from the start of the game, after the prologue. I will not go into detail here, but if you want more in-depth information check out my other Resident Evil 8 Guide about the combat system.
The two most important things are guarding and using your environment. Be aware of your surroundings, useful items lying around, and utilize your guarding ability to its fullest. It may save your life more than once.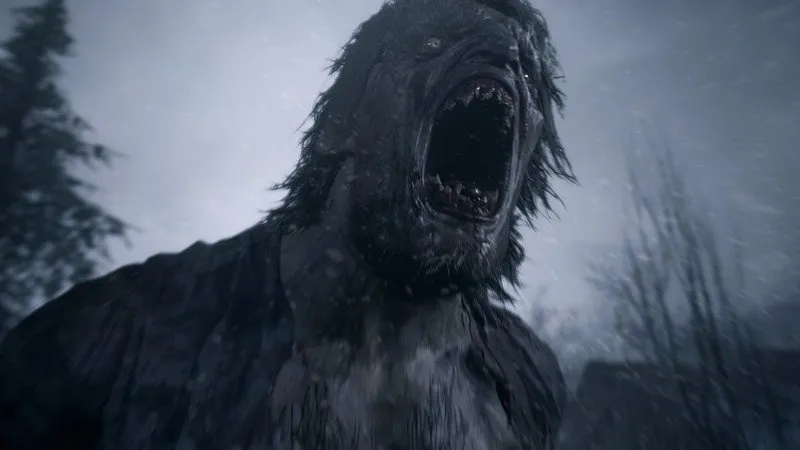 Credit: Capcom
#3 Your First Save Point
The first place you will be able to save your game is in the beginning stages of the Village. It is located in the church. Similar to other Resident Evil games you will find a typing machine in there. Just walk to it and save your current progress so you will not have to play from the start of the game after you die. You will find this around 35 minutes into your journey through this monstrous townlet.
#4 Your First Weapons
When you stumble upon a surviving villager he will give you your first handgun. However, a while later you will be able to find a shotgun in one of the houses. Just keep your eyes open, and explore as I said in the first tip. It is laying in the middle of the table with 2 ammo in the chamber. Shotguns are always one of the most useful weapons in Resident Evil games. It is great to have a backup ranged weapon, apart from your pistol.
#5 Goat of Warding
Next to the church, there is the first chapel you stumble upon. You can also destroy your first Goat of Warding to collect it and unlock an achievement. It is not the most useful tip but many players might not even try destroying it. I used my knife and it broke, unlocking the "Cynic" trophy. You earn it by destroying your first Goat of Warding.
Bonus Tip
Use headphones to get yourself more immersed in this terrifying world. The audio side of the game is amazing.
---
Stay tuned for more Resident Evil 8 guides coming to Games Atlas very soon and check out these most important Combat Tips in Resident Evil 8.
Resident Evil Village is out now on PC, PS4, PS5, Xbox One S/X, and Xbox Series S/X.