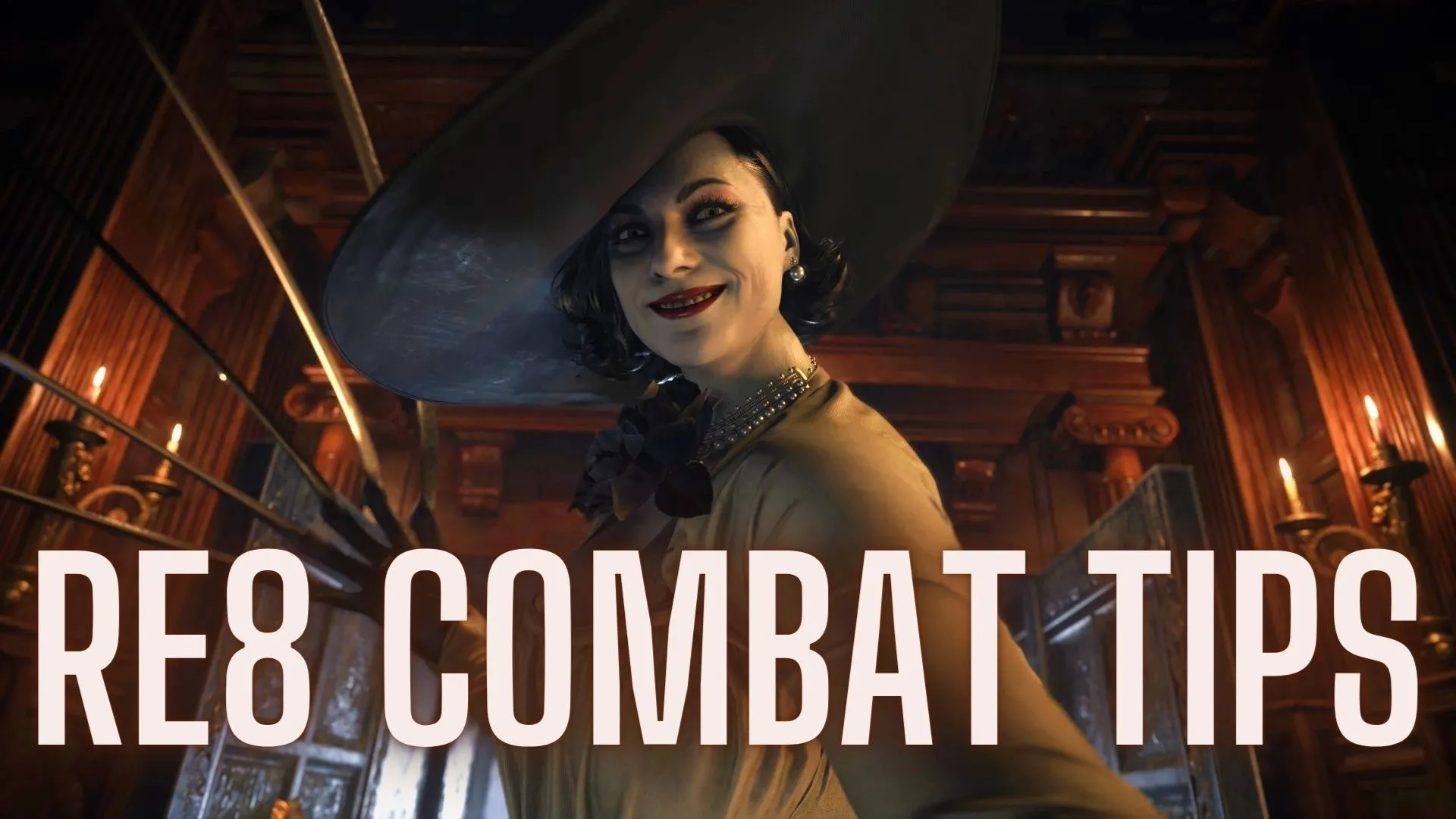 Resident Evil 8 also known as Resident Evil Village was released today, and with it comes a lot of things to learn about the game. In this article, I will share with you my most important Resident Evil 8 Combat Tips in the new installment in this franchise.
Resident Evil 8 Combat Tips
Use Environment to Your Advantage
Enemies work a little differently in Resident Evil Village than in the previous games from the series. They move a lot faster, and will usually try to flank you. Some of the most important stuff to know are positioning and using your surroundings.
You can hide in most of the houses around, with the ability to block the doors. Enemies will get through them eventually but this gives you a lot of time to shoot them in the head from safety, through the gaps in the walls and doors.
Make use of Flour Bags and Explosive Barrels. There are a lot of those laying on the ground, and shooting them can save you a lot of trouble. The latter will explode causing enemies to take a lot of damage, and perhaps catching on fire from the explosion. The Flour Bags work really well to disorient your enemies around.
Lure enemies to more closed spaces. The one thing you do not want to find yourself Is getting surrounded by a bunch of enemies. Luring them into corridors, houses or tight spaces will allow you to line them up, and you will not have to worry about them attacking you from all sides.
Aim for the Heads
A short, obvious but very important tip is to aim for the enemies' heads. It makes you much more ammo efficient and reduces both bullets and the time it takes to kill an enemy.
Guard Up
One of the most important mechanics in Resident Evil 8 that is returning from Resident Evil 7 is guarding. It allows you to reduce the incoming damage by 75%. However, it will make your movement and vision a lot worse, it is a fair trade-off though.
In order to guard you will have to press and hold the Space button on PC and LB/L1 on consoles. Resident Evil Village also adds some new features to this mechanic. After a successful block, you can press the button again to push back the enemy. It will allow Ethan to make some distance between you and the enemy, and also stagger them for a brief period of time.
You do not need to have any weapons to be able to guard incoming attacks. You can not push back enemies when holding a knife, but if you are holding a handgun then you are able to shoot mid-guard. It only blocks attacks that are coming from the front. You can not guard against enemies from behind or both sides. You might still get full damage if multiple enemies are targeting you.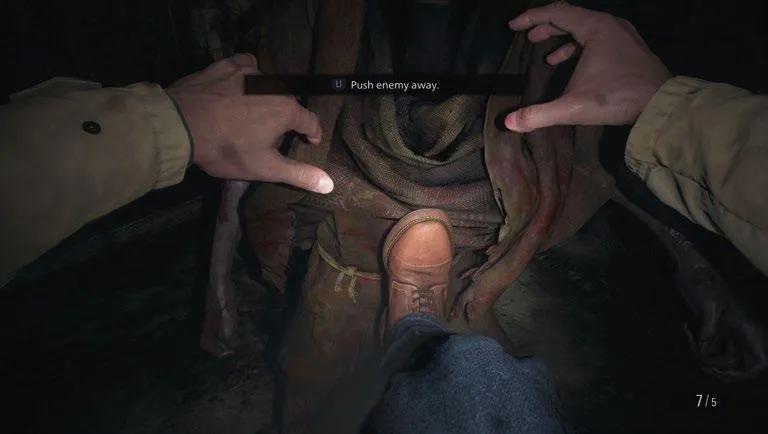 Credit: Capcom
Combat Tips Summary
Be aware that enemies might come from any direction, and pay close attention to your environment. You might find yourself in a tough situation, then the best solution is to run away, and reconsider your strategy or lure enemies to a more convenient position like mentioned above. Hopefully, these few Resident Evil 8 combat tips will help you in your journey through the Village and beyond. Stay tuned for more Resident Evil 8 guides coming to Games Atlas very soon.
---
If you are just getting started with the game, definitely check out these 5 Tips for the Beginning of Resident Evil 8.
Resident Evil Village is out now on PC, PS4, PS5, Xbox One S/X, and Xbox Series S/X.