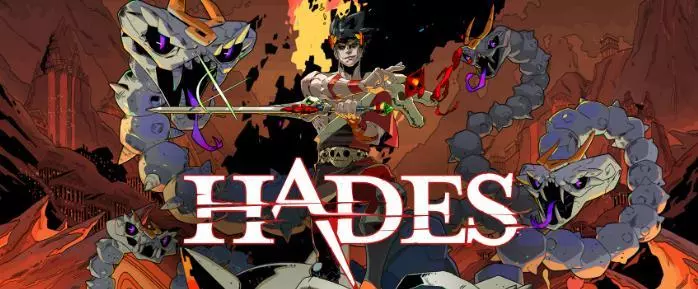 After two years of development, Supergiant's rogue-like dungeon crawler by the name of Hades had finally gotten a full release for Steam, Epic Games Store, and the Nintendo eShop in September of 2020 after two years of being held in early access. Upon its release, the game has received nothing but praise from fans and critics alike, even winning Best Indie Game awards at both The Game Awards 2020 and the Golden Joystick Awards.
And the awards are much deserved, adding short-term RPG building to a game that always resets after you've died. As the son of the god Hades, Zagreus has chosen to rebel against the solitary nature of your father's rule and figure it's time to run away and join the other Gods on Olympus. But according to everyone in Hell, no one can ever escape, but Zagreus is as stubborn as he is tough, as he dies and retries to what feels like no end. New dialogue options appear with each reset that, as strange as it is to say for a video game, are pivotal to unfolding the story.
RPG Upgrades
As you clear out each room, you are able to choose your reward as seen at the entrance of each room. These rewards can be different forms of currency, health, a shop, upgrades for your weapon of choice, or a power-up sent from the Gods in Olympus in the form of Boons. These power-ups can upgrade your basic attack, dash, castability and special abilities to do elemental and lasting damage, reduce the damage you take, regenerate your health, and more.
The different currencies to look out for are gold coins, keys, gemstones, and darkness. Gold helps you buy from a pop-up shop and Charon, the boatman who brings souls to Hell through the River of Styx. Along with dammed souls, he also brings items that help Zagreus in escaping Hades. Darkness allows the purchase of permanent upgrades such as regenerating health or increasing attack speeds. Gems can be used to make changes to the dungeons and possibilities of rooms. Other permanent collectibles are weapons you can unlock (bow and arrow, shield, spear) using Keys, and Keepsakes that are gifted to you by the other Gods after giving them offerings of Ambrosia.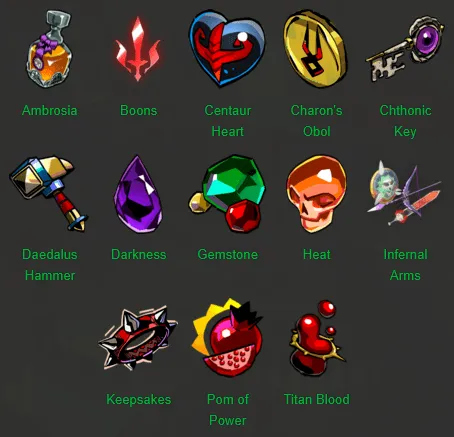 The game is as punishing as it is fast-paced. The main dungeon rooms flood with undead minions sent by your father in an attempt to discourage Zagreus from continuing his escape. The boss fights play like the game itself, blending action as quick and spastic as your own. You'll have to think quick as dungeons like to blend elements of bullet-hell dodging with quick thinking combat. And after a few tries, your next few runs will become far easier as you look for the combination of upgrades that match your playing style.
Hades Overview
The only complaint about the game would be how much of a reset dying forces on you. After a few runs through the first dungeon, you beat the main boss battle, head to the next area, and sadly, you may die while there. You will respawn in the same pool of blood, head out of the chamber, and find yourself at the start of the first dungeon with no upgrades aside from your permanents, which help you get further in your next run anyway.
Overall, the game is absolutely worth it. It is currently set at a price low enough to afford (~25usd on Steam at the date this article was written), and will definitely occupy players for a while, whether you're in it for the story, or just an attempt at speedrunning it. The vibrantly colored art pops with its thick outlines that make everything feel like a 2-dimensional cartoon, yet at a closer look you'll be impressed by the depth of these 3-dimensional character models and their fluid animations. The soundtrack blends classical Greek music with hints of hard rock that feel fitting and get you ready for action. If you're looking for something fast-paced, fun, and full of unlockable secrets, this is definitely the game for you. But what do you all think? Does this game push the dungeon crawler genre forward, or is it just another "game of the month" in your eyes? What's your experience with the game so far? We look forward to seeing what this genre has to offer in the future, following Zagreus' footsteps on his journey through Hades.