COD Warzone is leading the Battle Royale platform gaming industry. COD has been there in the gaming industry since 2003 and did a lot to satisfy the demand of enthusiastic gamers. Back in 2020 COD Season 5, the team introduced a Juggernaut armor suit. Since then, every gamer has the same question - How to Get Juggernaut in Warzone?
With every Season update, the COD team tries to make the game more interesting for us. In COD Warzone - Season 3, we have seen updates in maps, themes, weapons, and weapon skins. At the beginning of this season, the Juggernaut Suit was not available, but now you can get this suit from Airdrop. Let's see how to get one for yourself.
How to Get juggernaut in Warzone
Almost every COD Warzone lover knows about the immortal Juggernaut suit, but you should first get the basic information relevant to this amazing armor suit if you are new to the game. A Juggernaut suit increases your win stream, and if you get your hands on it, there are more chances of you winning the match. It is quite difficult to defeat a player having that suit because it has heavy armor, so it is better to get your hand on a Juggernaut suit before anyone else's.
What is Juggernaut?
Juggernaut suit is a heavily armored suit with a huge Machine gun attached. The Juggernaut suit was first launched in COD Warzone 2020 Season 5. Since then, it has been in great demand among gamers. This suit can help you win the match, but there are a few negative points of the Juggernaut suit as well.
Pros -:
This suit is heavily armored, which protects you from enemy bullets.
It has a machine gun attached, which helps you to shoot several bullets in a single reload.
Cons -:
The Juggernaut suite is huge and heavy, which makes a player's movement slow.
It takes time to reload the machine guns, which can be dangerous during intense combat.
Where to Find Juggernaut in Warzone?
Since there are very limited Juggernaut suits in a game (2-3), it is quite difficult to get your hands on them easily. Last year the Juggernaut suit can also be obtained inside bunkers by completing Easter egg tasks, but in the latest Season, it can be obtained only from the Airdrop.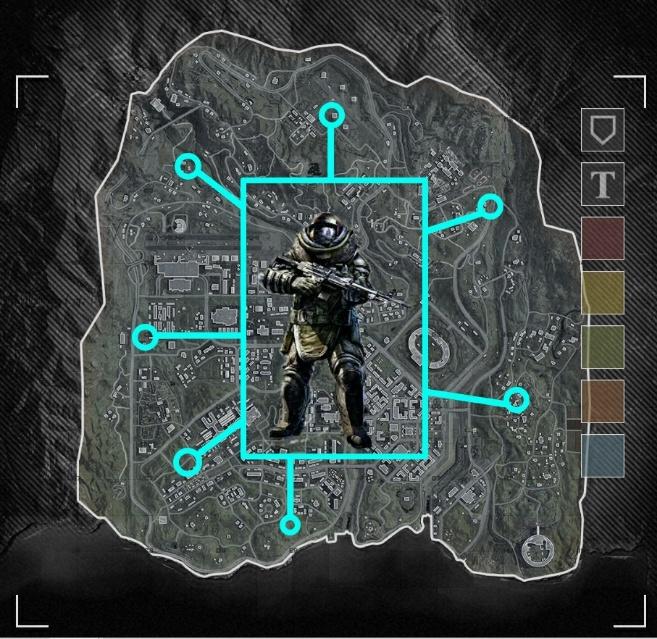 As we all know, there is not a specific area for Airdrop. Hence we cannot mark it on the map. But if you want a Juggernaut suit, then land quickly, take a vehicle and go search every Airdrop for the suit. I have tried this myself to get a Juggernaut suit in COD Warzone.
Conclusion
No doubt, COD Warzone is one of the best Battle Royale games available in the gaming industry. COD's development team tries to remove every bug with frequent updates, and we get to see something new and interesting in every new Season. Most of the new COD Warzone players were curious to know - How to Get Juggernaut in Warzone?
---
I hope this article will help you with your search for an armor suit. We have been in deep conversation with professional gamers to get the facts clear, but please feel free to ask down in the comment section if you still have any queries related to the topic.
For more Call of Duty guides and articles visit the whole section here.