Diablos returns to Monster Hunter Rise as one of the most imposing monsters in the game.
Do you want to know everything about this colossus? And do you want to learn how to beat Diablos in Monster Hunter Rise? Keep reading!
How to Beat Diablos in Monster Hunter Rise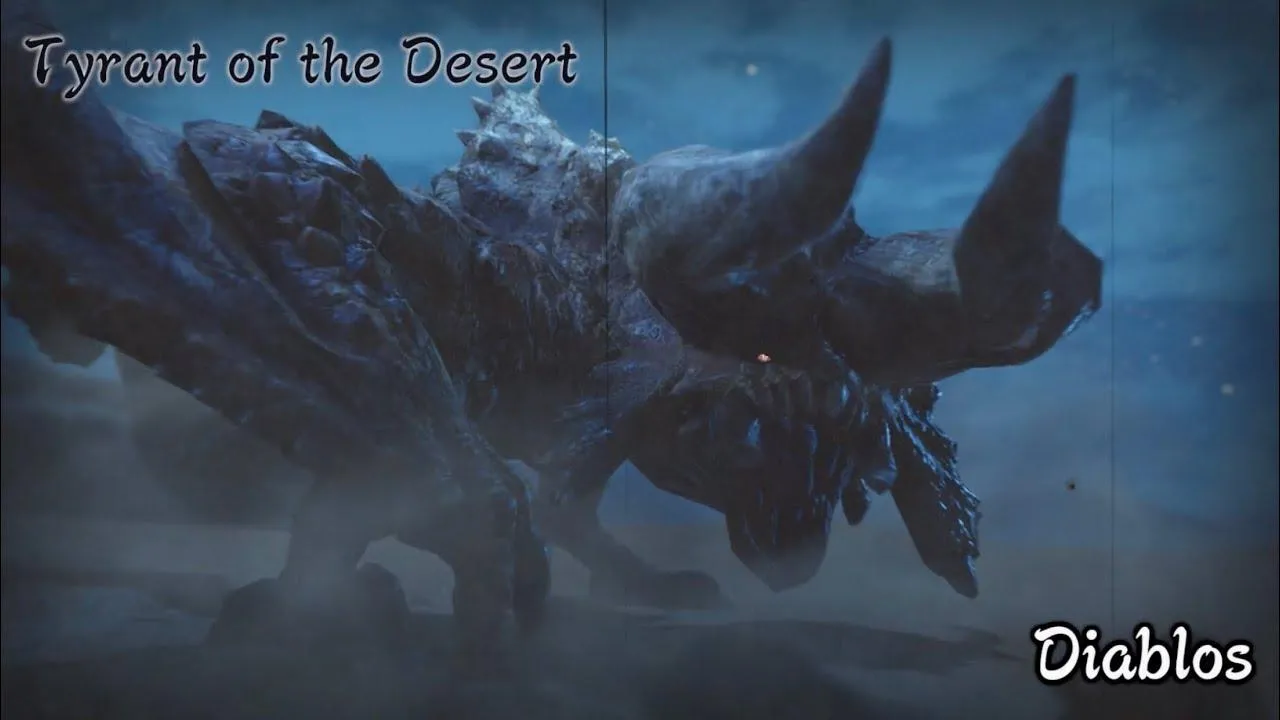 Another of the great monster icons of the saga returns for Monster Hunter Rise. The sand monster continues to patrol wastelands and deserts with its presence.
Hostile Diablos is back and it's up to us to finish him off if we want to progress as hunters and hunters.
Most veterans will already know what this monster represents - one of the most important challenges of the saga. But in Rise, some things have changed, so it is time to detail its characteristics in-depth.
Diablos is a monster that you can find in village missions at level 6 and in high-rank room missions at level 7 stars. The horned beast inhabits the Sandy Plains and is usually highly territorial.
Let's learn a little about its attack patterns and the dangers that it can generate.
Diablos is a very fierce monster characterized by three strong strategies. One is its high-pitched screech, which will paralyze even the bravest hunter. Another is his ability to plunge into the sands to emerge with a devastating attack, and the last is his constant quest for a fight through lunges, tackles, and tail strikes.
Diablos' move set is vast, but the good news is that once you've learned it, it becomes a predictable monster. Mind you, a couple of mistakes and you'll be back at camp in no time.
When it "dives" into the sand, run! You cannot stand still or he will skewer you unceremoniously. On the other hand, be careful with his jumps, since, despite being far away, he will reach you. The glue is also a tool that you use regularly. To avoid it, it is best to stay under its legs while striking, and if it threatens to attack you, roll in the opposite direction. Another way to run dry is by using sound bombs when it is underground or by causing it to crash into an anthill.
To tell the truth, the Devil has large areas where it is most vulnerable. The head, neck, and abdomen are the most remarkable. In addition, it has quite a few weaknesses against elemental weapons - the most damaging being ice, dragon-water, and lightning as the most effective.
The best you can do is go break their horns, and there is nothing better than a good hammer or cleat for this. If you find that goal too ambitious, you can always try your luck with its legs, where any weapon hits hard.
As for combat, there are two ways to face it against the Devil. One is mobility and constant offense. The insect glaive, double swords, or the hammer are very effective weapons. If you are looking for more defense, the great sword and the pistol spear are also very interesting options.
---
Now that you know how to defeat Diablos, why not check out the rest of our guides on Monster Hunter Rise and the rest of the guides on the best games around, here, at GamesAtlas.