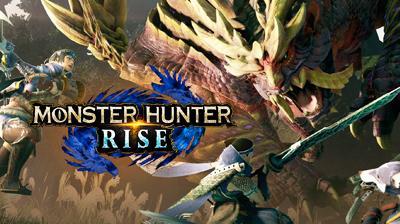 When it comes to your questions about Monster Hunter Rise, we have you covered. Now, what could these questions be? Well, how does it run? How long is the main campaign? How many weapons are there, and more.
Important Questions About Monster Hunter Rise
How Long Is the Monster Hunter Rise Campaign?
Although it is possible to see the credit titles in 30 or 40 hours or less, deviating just enough, in the end, everything is reduced to the skill of each player when adapting to the monsters, how much we deviate at the time to solve the main missions through secondary objectives and the time we dedicate to perfect our weapons, our tools, and our comrades.
That said, once the credits are shown, the real game kicks off with tons more missions, many more monsters, and even bigger challenges. To be said in some way: at the end of the story begins the true experience and the inexhaustible supply of hours.
How Many Weapons Are in Monster Hunter Rise?
To be specific, in Monster Hunter Rise we will have access to 14 types of weapons. Each one with its own characteristics, strengths, and weaknesses. To which we must add that each type of weapon has its own weapon tree, with which there is an overwhelming number of swords, bows, crossbows, axes, and others.
Of course, every weapon in the game can be upgraded, customized and, as a novelty, Frenzy Skills can be added to it. And if that were not enough, through the Wirebug it is possible to choose between several types of Wirebug attacks.
How Does It Look on Nintendo Switch and How Does It Play in Handheld Mode?
Capcom adapts its RE Engine marvellously, the Resident Evil engine to Nintendo Switch, obtaining a spectacular technical and visual result in Monster Hunter Rise. Way above most console RPG proposals.
In portable mode, there is a decrease in the resolution that does not affect the whole. All things considered, the Switch's screen goes up to 720p. As we can see below, this is palpable in finishes that resist going unnoticed.
The design of the monsters in Monster Hunter Rise is spectacular, and its stages are huge. Regarding its performance, and according to Digital Foundry, a stable 30 fps is obtained at all times without drops. At the level of detail, it is a true marvel.
How Much Memory Does the Game Occupy? Is There Cloud Save and Extra Starting Slots?
The download size for Monster Hunter Rise is 7.282 GB. Relatively little considering the quantity and finish of the contents. To this must be added the space reserved for our progress data.
In addition, in Monster Hunter Rise we will be able to create different hunters in various extra starting slots and carry different progress in parallel or share the game and console with several players.
Lastly, and to date, Monster Hunter Rise does not offer a cloud save option through Nintendo Switch Online. However, it should be noted that it is something relatively common among Switch RPGs, including the Pokémon saga.
Is There Going to Be Post-Launch Content and Events?
As is customary in the series, Monster Hunter Rise will continue to expand beyond its launch with new content and updates arriving periodically. Introducing new monsters and missions adapted to them.
Thus, in April 2021 the Hunter Rank of the game will no longer be capped and, in the process, the Chamaleos monster will be included along with a new batch of creatures.
Monster Hunter Rise is expected to follow in the footsteps of Monster Hunter World and previous instalments in the series, receiving free updates and expansions for several months.
Which Amiibos Are Compatible With Monster Hunter Rise?
Coinciding with the launch of the game, Nintendo and Capcom have launched a new Amiibo collection inspired by Monster Hunter Rise consisting of three figures: the Mangamalo, Comrade Felyne, and Comrade Canine.
By scanning each Amiibo we will unlock in the game a special superimposed armour, which retains the qualities and advantages of the one we already have on. In addition, once a day we can scan a figure to receive a lottery ticket at the merchant's stand.
---
Now, these are some of the specific questions we've seen online for people who still haven't dived in on Monster Hunter Rise, stayed tuned at GamesAtlas for the best guides and tips for the best games out there, and stay tuned because whole lot more Monster Hunter Rise content coming your way.