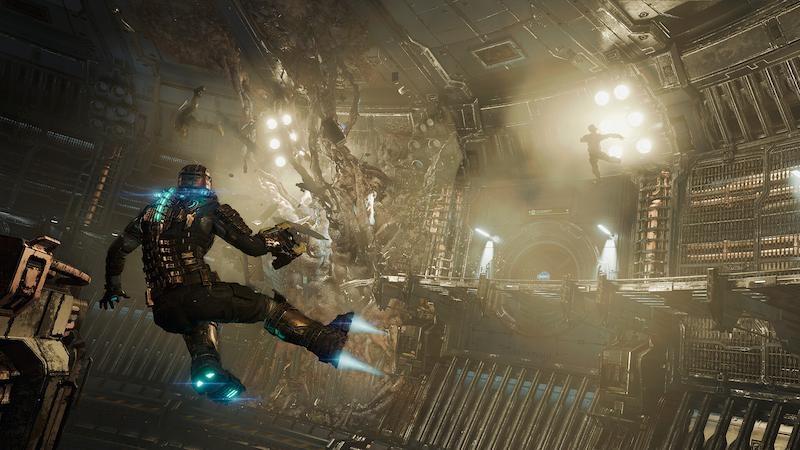 Dead Space Remake premiere is on its way. Many people might wonder what is in Dead Space Remake Collectors Edition. Let's find out what cool stuff you'll get when buying this version.
READ NOW: What is Battle Pass in Diablo 4? – Upcoming Diablo 4 Guide
Here is everything we know so far about what is in Dead Space Remake Collectors Edition and other details related to the game.
What is in Dead Space Remake Collectors Edition?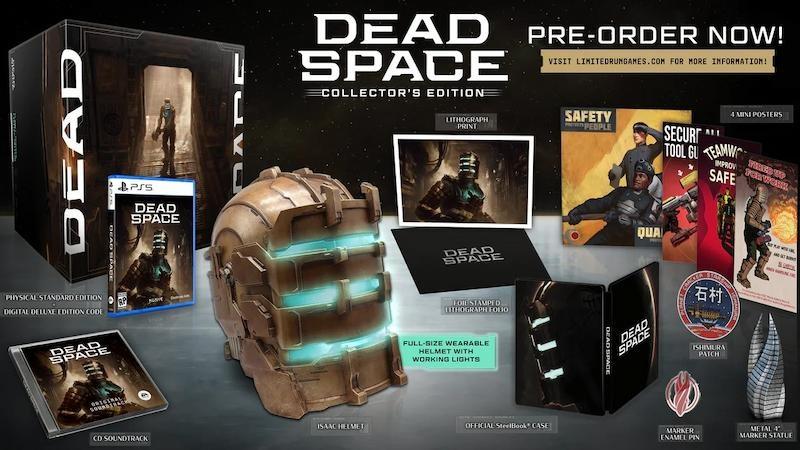 Credit: EA
The game launches on January 27 and The Dead Space Remake Collectors Edition is available for the PS5, Xbox Series X/S as well as PC. The previously mentioned version of the game is currently only available on Limited Run Game's site and sadly just in the United States.
READ NOW: How Long is Starfield? – How Long to Beat the Game?
Here is the list of all items included in the Collector's Edition:
Dead Space Collector's Box
Full-size wearable Isaac Helmet with working lights
Dead Space CD Soundtrack
Lithograph Print
Foil Stamped Lithograph Folio
Four Mini Posters
Ishimura Patch
Marker Enamel Pin
Metal 4″ Marker Statue
Dead Space SteelBook
Digital Deluxe Edition cosmetics
The wearable Isaac helmet sounds pretty cool, but you'll be the judge if it's worth the money. It is also important to remember that Limited Run stated that they will ship the game to the customers on the release date, but haven't confirmed collector's edition content to arrive with it. Therefore, might arrive after the game itself.
Dead Space Remake Other Special Editions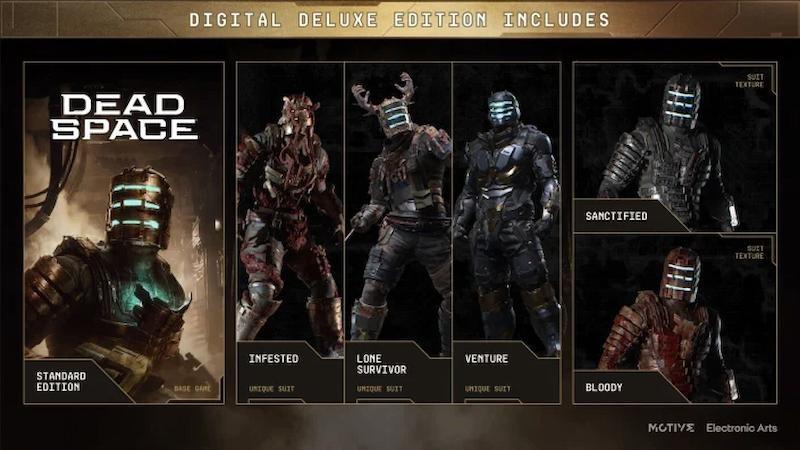 Credit: EA
As for the other versions, they will be available on PlayStation 5, Xbox Series X/S and PC via Steam, Epic Games and EA Store. The first is the Standard Edition which includes only the base game. The second one is the Digital Deluxe Edition which includes some cosmetics: three unique nano suits and two suit textures.
If you will decide to buy the game on Valve's platform you will get the original version of Dead Space 2 for free. The game's currently priced at around $19.99, so I would say it is a somewhat decent deal, considering of course that you have not played the first game's sequel yet.
Sadly, to get the Dead Space Remake Pre-Order bonus you'll need to preorder the game on Steam and further play it on PC. The good thing is that you do not need to choose any specific game's edition to get the bonus. It comes with all of them as long as you purchase it using Steam.
---
For more coverage on Dead Space Remake and other games, keep tuning into Games Atlas!
RELATED: