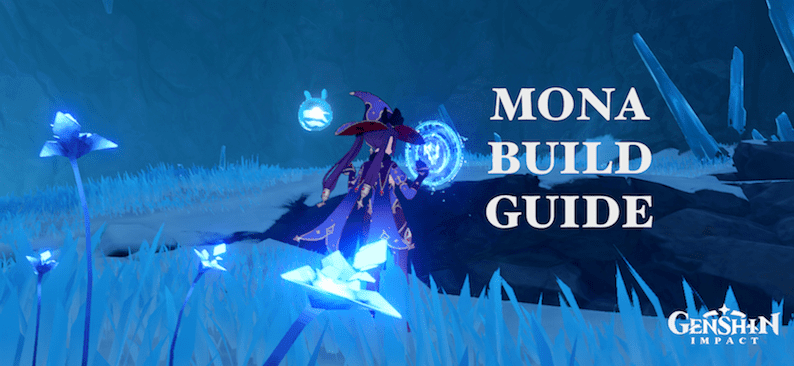 Preview
Mona is one of the S tier characters in Genshin Impact who have great potential to give you high damage numbers. Although she typically has a Sub DPS role in your team, you can give her a Main DPS build as well. This article will introduce you to the weapons and artifacts to use on Mona, as well as the party setup you can use with her. I will include options for free to play players, as well as beginners.
Weapons
Mona works best with Energy Recharge weapons, due to her passive. Her passive "Waterborne Destiny" increases Mona's Hydro DMG bonus by 20% of her Energy Recharge. With more Hydro DMG Bonus and the elemental nature of Mona's attack, the energy recharge passive is the prime 4 star option. However, 5 star weapons are still the best option if you were able to obtain them.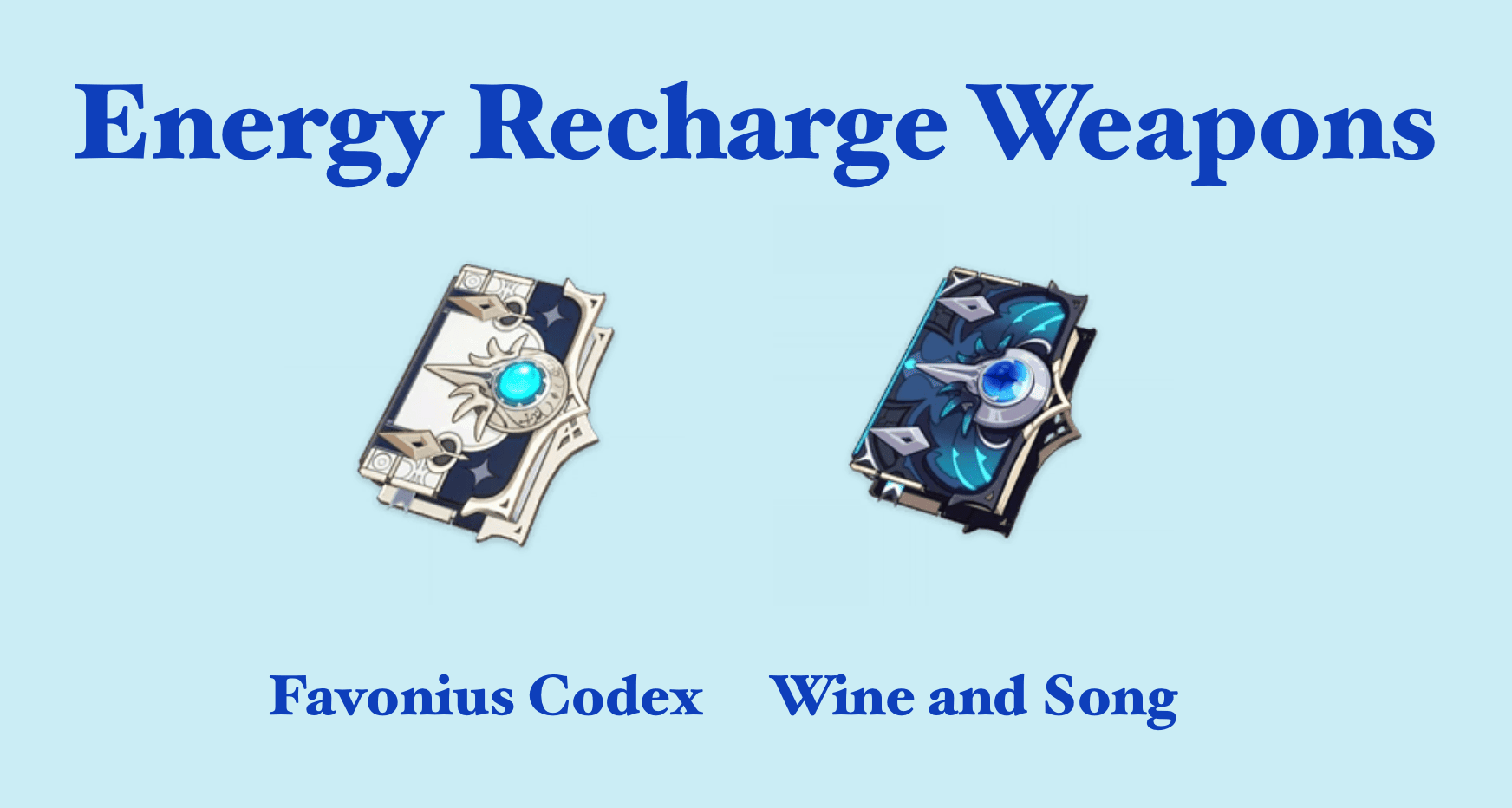 Both these weapons are the best 4 star options. Wine and Song, a newly released weapon that you can read about in my previous article here, gives an ATK bonus for sprinting. Additionally, it has more ATK than the Favonius Codex, with a stark difference of 55 at level 90. Wine and Song comes with a better passive than the Favonius Codex but is currently only obtainable on the Weapon banner. If you are a Free to Play player, this might not be as optimal and you might want to just use the Favonius Codex or wait till the Wine and Song can be obtained on the standard banner in future.
The Favonius Codex is still a good option that you can consider. The passive is less helpful when it comes to damage numbers, but the energy recharge and elemental particles will allow Mona to use her Ultimate more often. Overall, this might make Mona a better DPS than expected.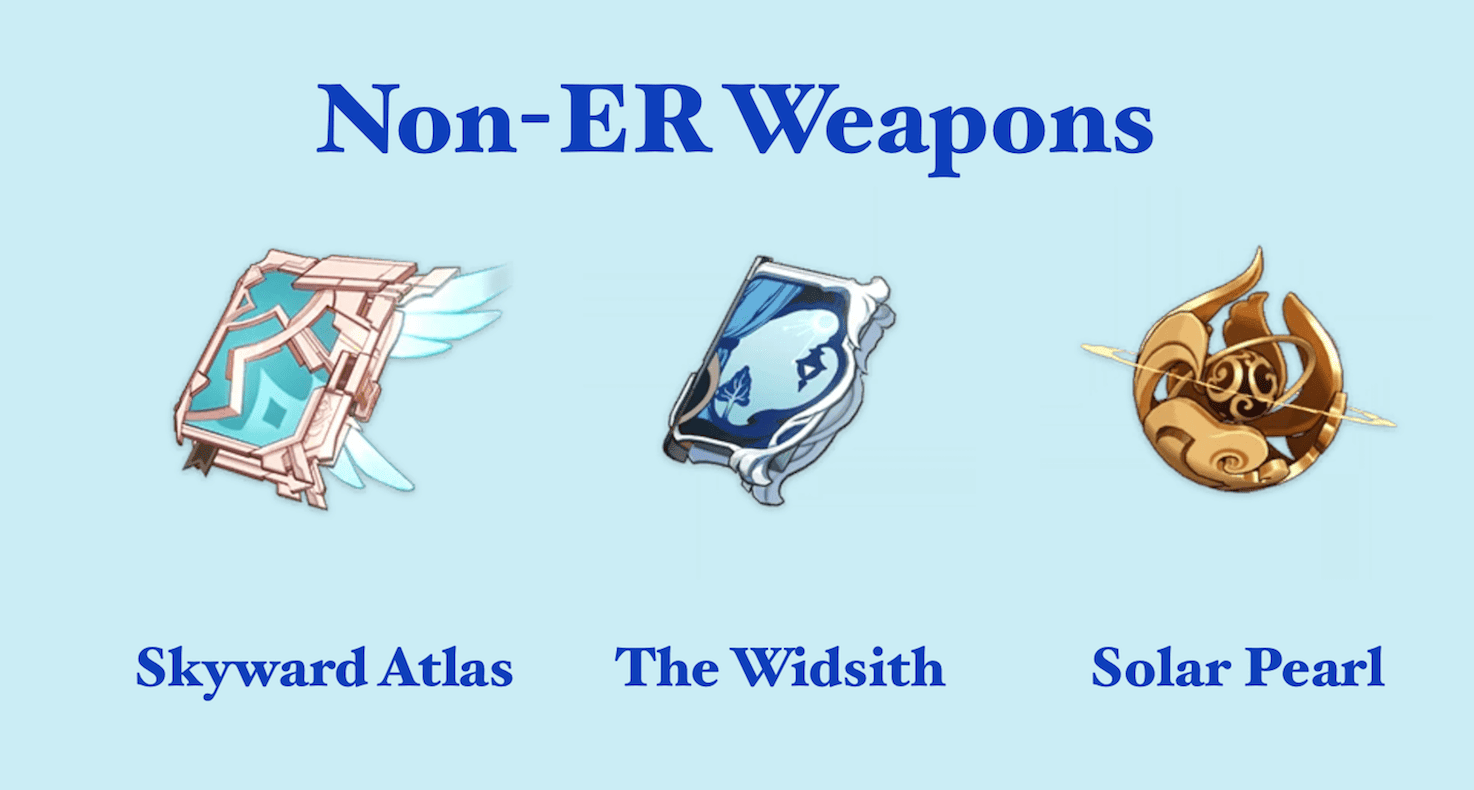 Skyward Atlas is a 5 star weapon that has an ATK sub-stat. This is definitely the best weapon that you can give to Mona due to its high base ATK at higher weapon levels (easily 100 higher than the 4 star weapons at Level 90). Apart from the increased Elemental DMG bonus of her passive, ATK dealt to nearby enemies part of the passive is insane. This is particularly beneficial in Spiral Abyss floors with many enemies to defeat.
The Widsith has a CRIT Damage sub-stat, something that is particularly helpful if you are looking for Mona to be a "nuke" type character. The passive for this weapon is rather complicated, as there are three possible buffs she could get. One of the buffs increases ATK by 60%, another increases elemental DMG by 48% (helpful for Mona since she is an elemental catalyst user), and another increases Elemental Mastery by 240. This is especially helpful for Vaporise team compositions.
The Solar Pearl can be obtained from the Battle Pass and you can read about the BP weapons here. It has a CRIT Rate sub-stat, something highly sought after in late-game. Using normal attacks buffs Elemental Burst DMG and using Bursts also boosts normal attack DMG. It is a good choice, but I would still recommend it for Ningguang more than Mona.
For Free to Play players, you can craft the Mappa Mare with the Elemental Mastery sub-stat. Though it is not as good an option, it still works rather well in Elemental reaction reliant team compositions. The passive elemental DMG bonus is rather helpful.
Artifacts
The best set to use for Mona would be a 2 set of Ocean Conqueror (also known as Heart of Depth), as well as a 2 set of Noblesse Oblige. This increases both her elemental skill and ultimate damage. This works for both a Sub DPS and Main DPS Mona build.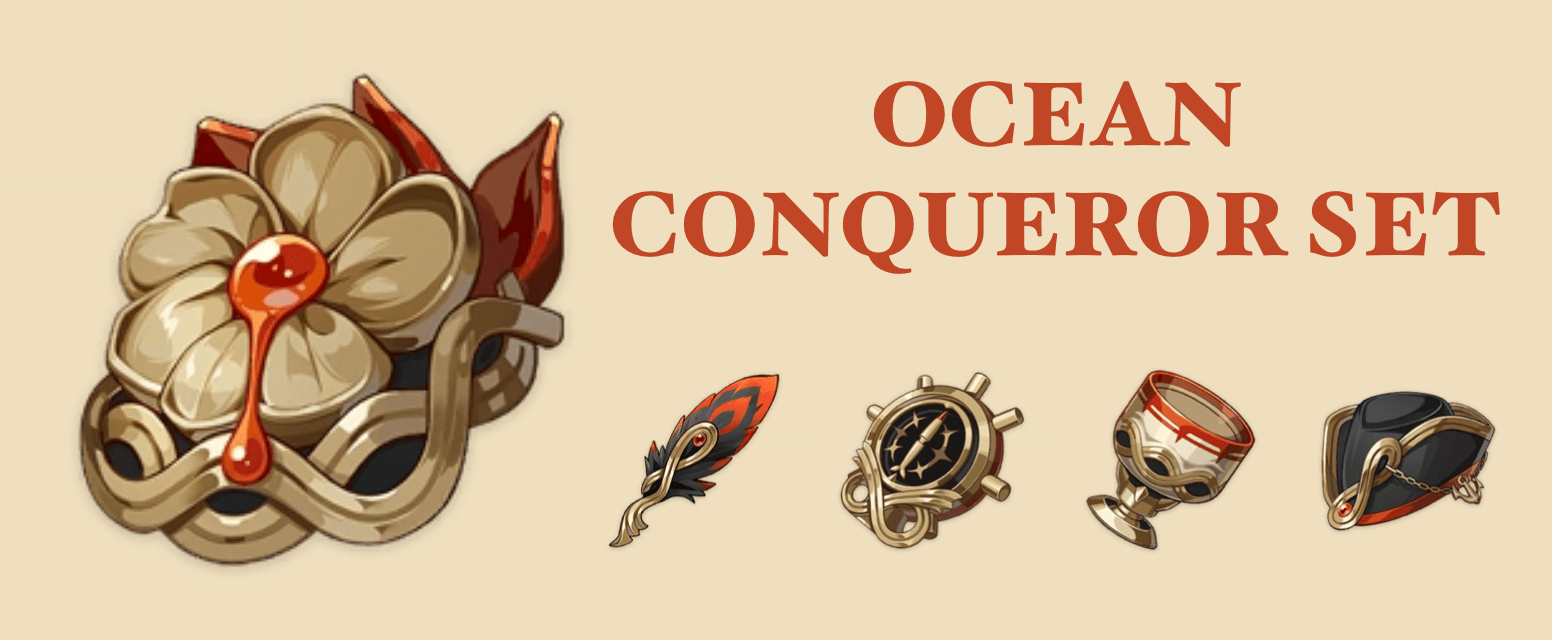 Ocean Conqueror was only released in the 1.2 update of Dragonspine, but it is incredibly useful for all Hydro characters. You can obtain this set at the Peak of Vindagnyr domain, which you can read about here.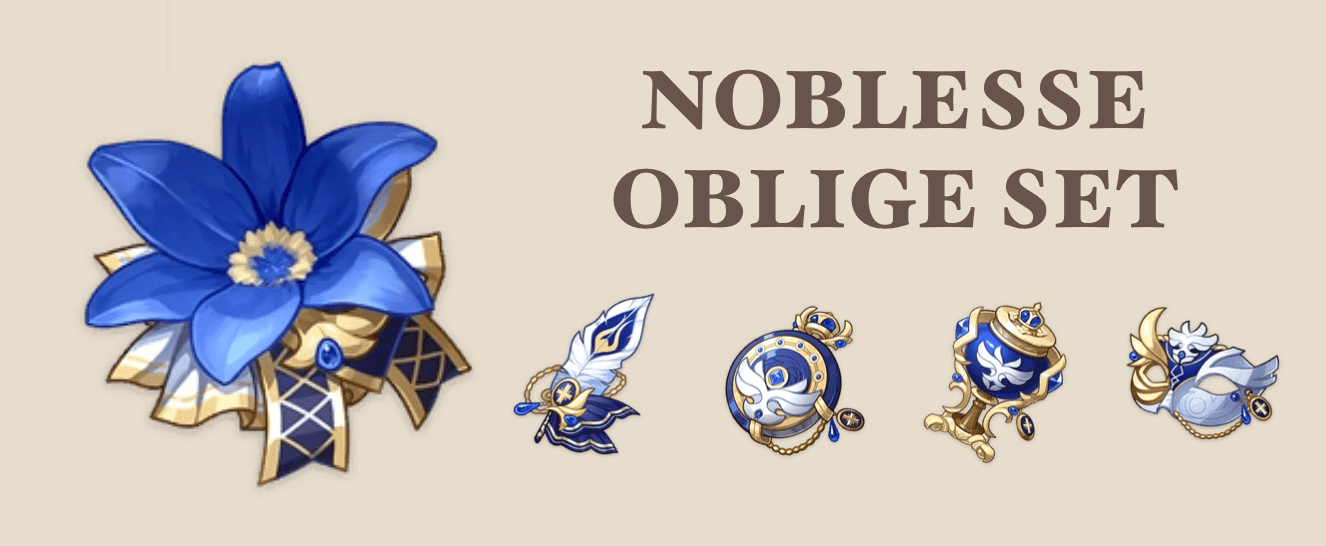 The Noblesse Oblige set can be obtained from Clear Pool and Mountain Cavern, which you can read about here.
Alternatively, you can use a 2 set of Wanderer's Troupe and a 2 set of Noblesse Oblige if you want to have a more elemental build. This works better if you use a Main DPS such as Diluc or Hu Tao to inflict enemies with Pyro first. Hence, Mona will do more damage as the numbers are based on the elemental mastery of the character that performs the attack. The Wanderer's Troupe increases Elemental Mastery, which can be incredibly useful for Mona's elemental attacks.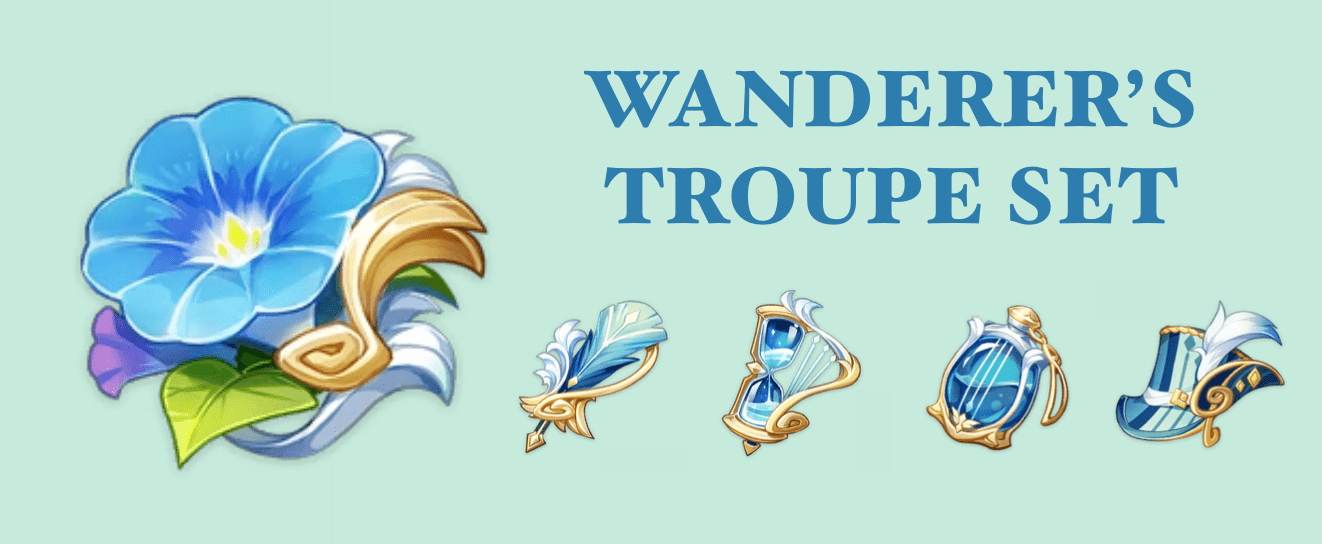 The Wanderer's Troupe set can be obtained from fighting bosses such as the Regisvines, Hypostases, Oceanid, Wolf, Childe and Stormterror or you can obtain them from completing the Spiral Abyss and Abyssal Spire.
If you just started playing Genshin Impact, you might want to use the Exile set 4 piece (which can be obtained from bosses) for the increase in Energy Recharge in the meantime, but definitely do switch out when you reach a higher level.
The stats and sub-stats that you should prioritise are as below:
Flower sub-stats: Crit DMG, Crit Rate and ATK
Feather stat: ATK; sub-stat: Crit DMG, ATK
Watch stat: ATK% (Here, you might want to use Energy Recharge % if you do not have an Energy Recharge % weapon)
Goblet stat: Hydro DMG Bonus (can be any artifact set, as long as the main stat is Hydro DMG)
Mask stat: Crit DMG or Crit Rate (depending on your weapon substat and other artifact substats)
Talents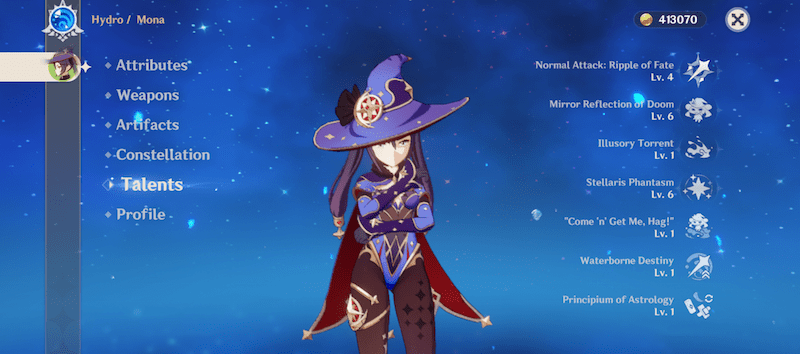 The best order to upgrade Mona's talents is below, for a Sub DPS build:
Stellaris Phantasm > Reflection of Doom > Ripple of Fate
The best order to upgrade Mona's talents is below, for a Main DPS build:
Stellaris Phantasm > Ripple of Fate > Reflection of Doom
Party Setup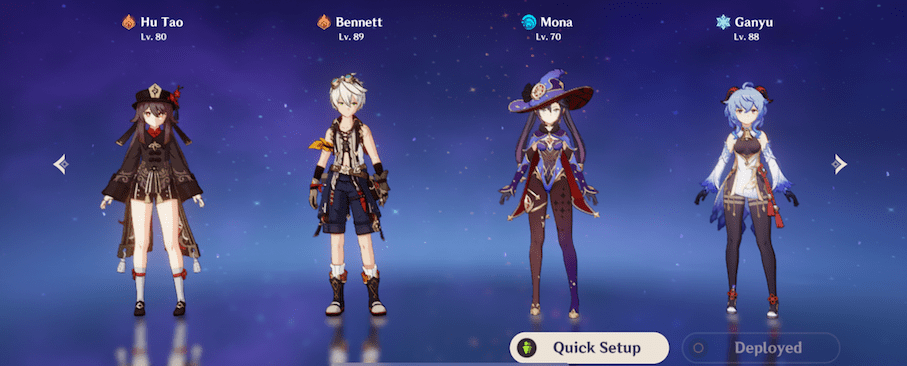 Having Mona on your team is a great option if you have a Pyro DPS such as Diluc or Hu Tao. She will be able to give you higher Vaporise Damage, but ensure you use her burst after enemies are affected with Pyro. Hydro attacks do more damage in Vaporise compared to Pyro attacks. For example, this team setup above allows me to use Mona as a Sub DPS, with Bennett as Utility to buff the attacks. Hu Tao is the Main DPS here and Ganyu can be used for Melt reactions or for to freeze enemies for a defensive playstyle.
Materials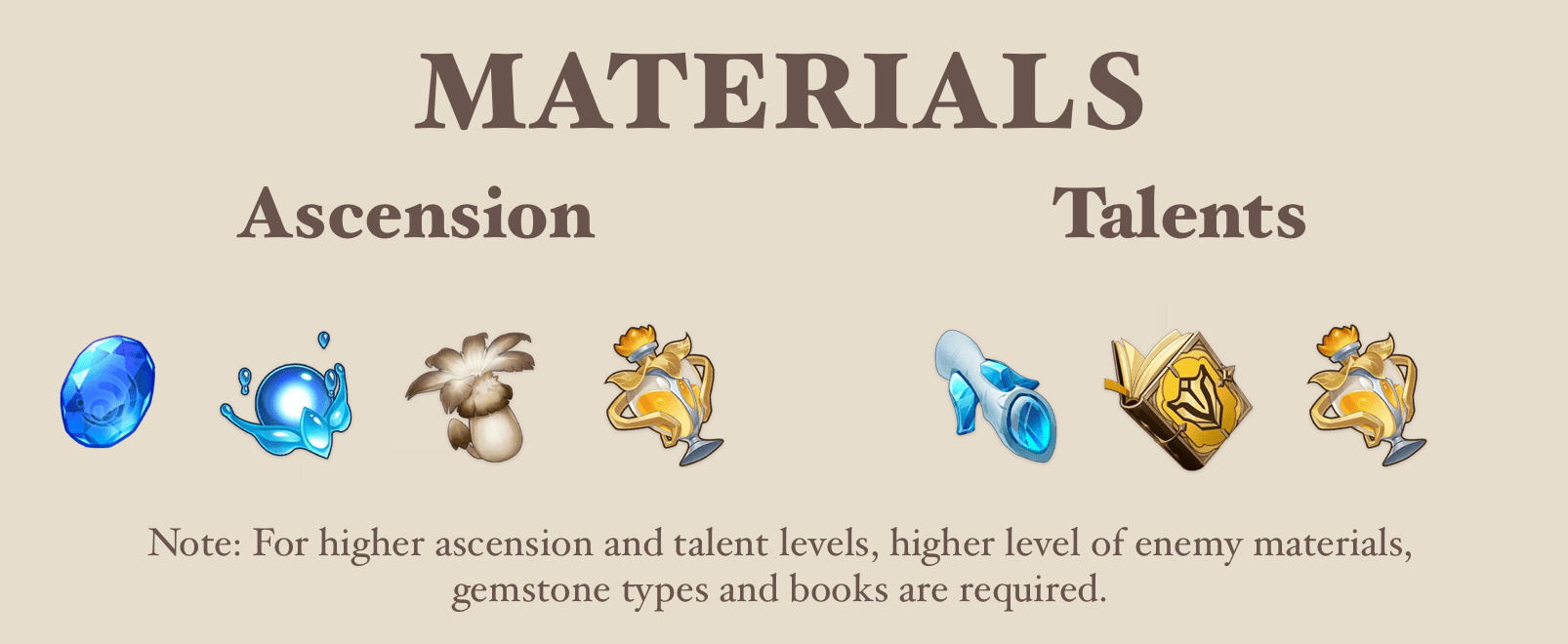 Conclusion
Mona is one of the best 5 star characters in Genshin Impact with her high damage numbers and easier build. With an elemental team, Mona is definitely unstoppable. If you happened to obtain Mona through the Standard banner or losing the 50/50 on the Character banner, she will not disappoint. We hope you enjoyed this guide, do let us know if there are any other Genshin Impact guides that you would like us to cover!