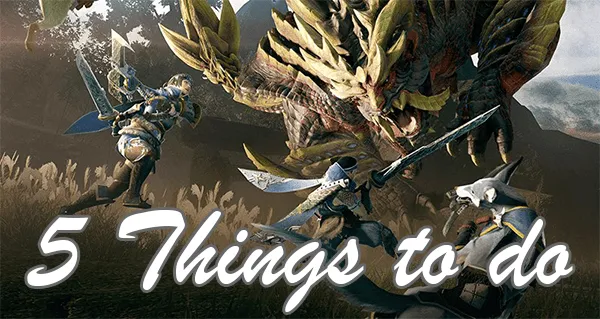 With the Monster Hunter Rise demo going offline on February 1st, it's high time to jump in and get a taste of what the game has to offer. This article lists 5 awesome things to do in the demo, to optimize your enjoyment of the game, and maybe most important of all; find out if the core features of the game appeal to you. Let's jump in!
#1 - DOG DRIFT
If the appeal of this gameplay mechanic doesn't speak for itself, let me explain why this is something you should learn. Monster Hunter Rise is the second game in the series which features no loading screen between areas (Monster Hunter: World being the first). In addition to this, there are mountable dogs called "palamutes" in the game which let you traverse the environment faster.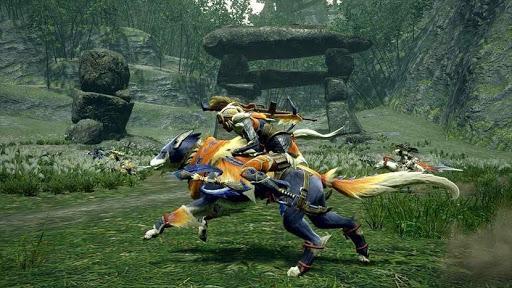 Your trusty companion is also a vessel for a great gameplay mechanic
To drift with your palamute, start by holding A near your companion to mount it. While holding R to dash forward, you can drift by hitting ZL and tilting the left thumbstick left or right. The drift can also give you a speed boost. This is especially efficient when going around corners and will take you to your monster in no time. Being able to move around faster makes the experience so much more enjoyable because it gives you more things to discover in a shorter amount of time. So give your palamute some love, sprint across the plains, and explore!
#2 - LEARN ABOUT THE FLORA AND FAUNA
That's right, endemic life is back! While you're enjoying nature with your palamute, keep an eye out for critters and plants in the environment. These can of course be ignored, but they also hold the potential of giving your character useful stat boosts like attack, defense, stamina and even HP up. Some endemic life (like Spiribirds of different colours) will even give you permanent buffs, to last the entire hunt. Other endemic life you can use to get valuable items, increase your amount of available wirebugs, heal your party, stun or trap a monster and even mount monsters (more on that below). Knowledge is power and if you learn all about the locations and benefits of endemic life, it can give you a serious leg up against your foes.
#3 - WIREBUG AROUND. EVERYWHERE.
I can't stress this enough, the wirebug is another truly awesome traversal mechanic. I always seem to find new, useful places to zip around to. Whether it's to find new endemic life, shortcuts or just enjoy the vistas, the wirebug will help take you to your desired location with its ability to give you increased mobility. Use your wirebug with ZL and experiment with different button combinations to greatly improve your attacks and traversal. One of my favorites is to press ZL+B to do the "Wirefall" move when hit by a monster. This lets you zip away from the action to get your bearings or replenish health with a potion for example. Another one I frequently use is ZL+A to "Wiredash" forward, which makes mobility greater and repositioning much easier. You start with 2 Wirebugs, but to note is that you can also pick up more as endemic life in the environment, to grant you additional charges.
#4 - RIDE A MONSTER
If these features weren't enough, Monster Hunter Rise also introduces another exciting event; Wyvern Riding. This lets you mount a monster and move it around, attack and even run it into a wall for extra damage. To initiate Wyvern Riding, the monster first needs to be in a mountable state. You can achieve this by:
Dealing damage using the wirebug's Silkbind attacks
Targeting a monster which has been downed by another monster
Using the Puppet spider endemic life (see image below, find it in the Shrine Ruins)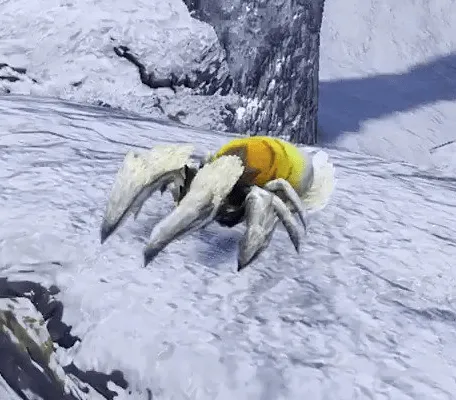 After the monster has become mountable, attack it or press A near the monster (if your weapon is sheathed) to mount it. Wyvern Riding has a time limit to it though (represented by a gauge), so you have to be fast. But if you can charge the gauge by attacking with the monster, you can get off a super powerful attack by pressing X + A. This can be especially useful when battling multiple monsters at the same time.
#5 - SLAY A MIZUTSUNE
Finally, the hardest quest in the demo involves slaying a tough monster called Mizutsune. This can be an appropriate last challenge to round the demo off for you, but beware to not have it scare you off if you're not ready for it. If you are brave, read on for some tips!
The key to fighting this monster is to avoid its bubbles, which can give you the aptly named "bubble" debuff. This debuff makes it harder for your character to maneuver, so it's definitely worth keeping track of those bubbles. Also keep an eye out for green bubbles, which can actually give you health! Finally, Mizutsune is weak to the Thunder element and you can inflict large amounts of damage by hitting its head.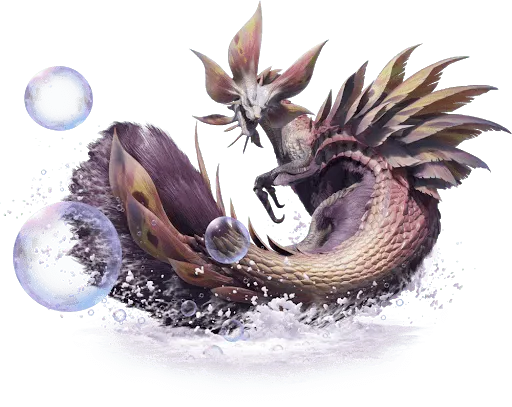 If you find yourself struggling against the tougher monsters in the demo, here are some tips. First of all: Monster Hunter is about reading the movement patterns of the enemy to find an opening. It's easy to get impatient when you're frustrated but patience really is a virtue in this game. Try to find a weapon you like and really learn the movesets of that one weapon. In time, you will find yourself getting into the groove of things. Monster Hunter can be daunting if you're a fan of faster paced action RPGs, but fans know it's very rewarding when mastered.
Monster Hunter Rise is shaping up to not only be a great new portable entry in the series, but also an appropriate successor to Monster Hunter: World. Hopefully, this guide has helped direct you towards some of the awesome content in this game and maybe even gotten you excited to try out the full release when it launches on March 26th 2021.
So bring on the full game, enjoy and happy hunting!