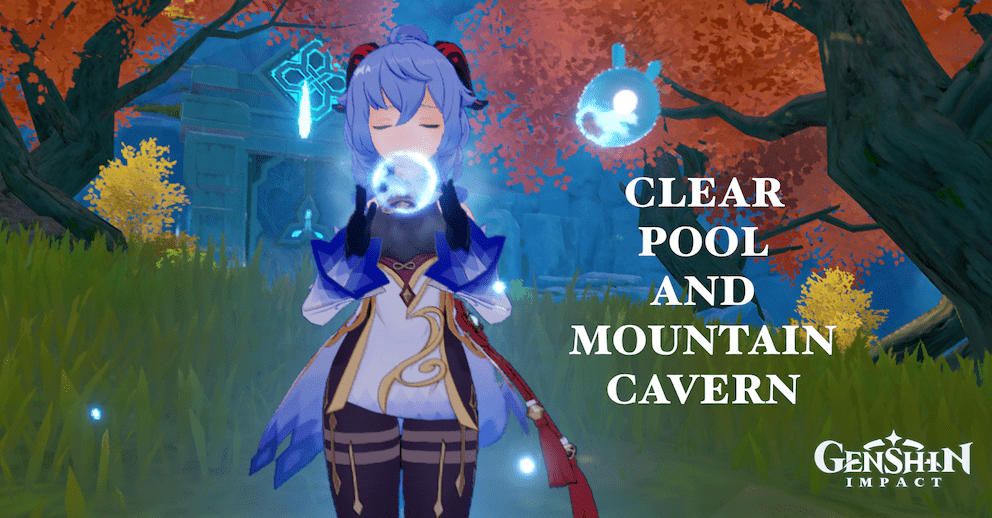 The artifacts gained from completing the Clear Pool and Mountain Cavern domain are great for almost all characters, from support to DPS. Though this domain can only be done at a higher party level than the rest of the domains, the 5 star Noblesse Oblige and Bloodstained Chivalry sets are definitely worth it.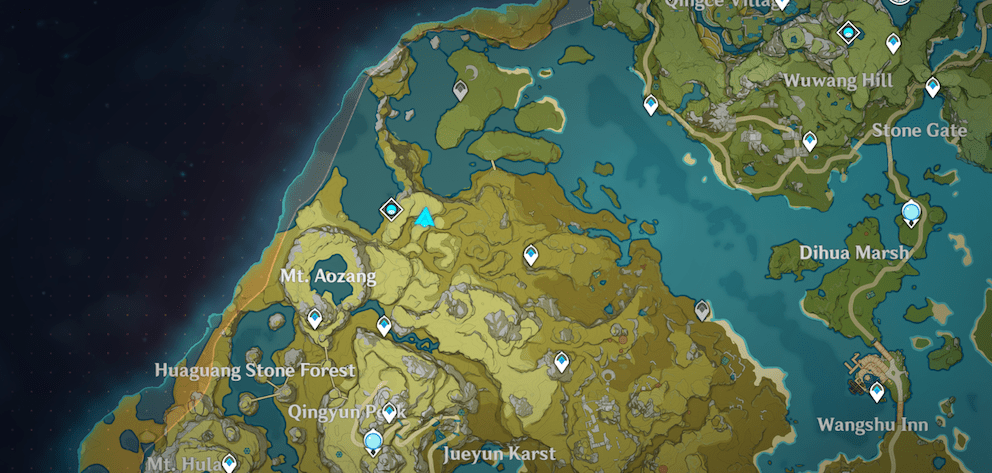 Clear Pool and Mountain Cavern is located near Mount Aozang and it might be useful to start grinding the Level 80 domain due to most character builds requiring a Noblesse Oblige set, or some Claymore DPS requiring a Bloodstained Chivalry set. It would be helpful to grind this domain earlier to have a greater variety of artifacts (especially since the RNG might require you to take a long time before you get a good main-stat for your artifact) to choose from when building your characters.
Recommendations and Guide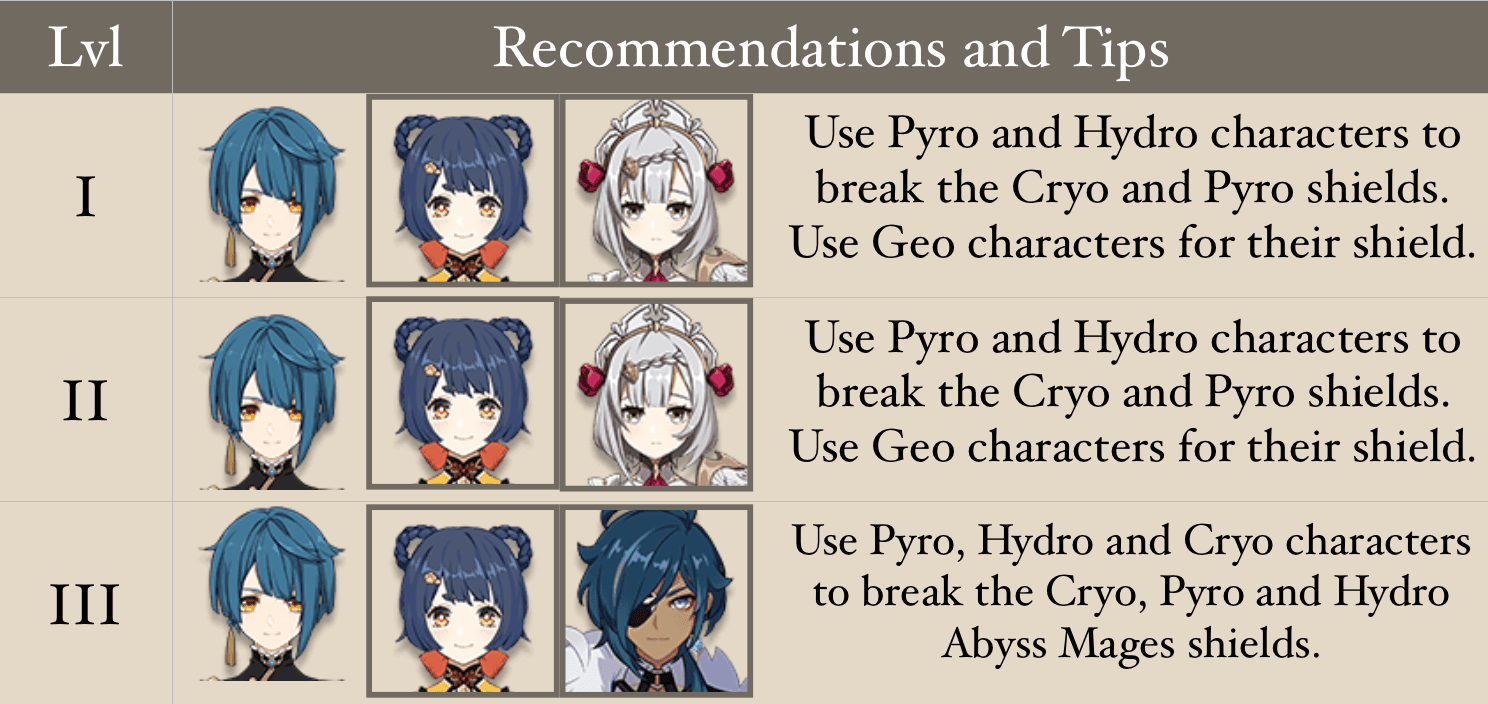 The domain has a 75% increase in Geo damage so it would be better to bring a Geo character, particularly due to their shields that can be helpful against the Abyss Mage attacks. For example, you could bring Noelle (preferably C6 Noelle) if you do not yet have Albedo, Ningguang or Zhongli.
It is important to bring characters that are able to break the respective Abyss Mage shields, and you can refer to the recommendations above. Anemo characters such as the Anemo Traveller, Jean, Sucrose are also able to break the shields, albeit at a slower rate.
You might also want to bring bow or catalyst characters as they are able to do ranged attacks, which is required to prevent being caught in the "mist" of the Cryo Abyss Mage, or the Pyro Abyss Mage's fire-spitting heads that can almost one-shot you if your characters do not have enough HP.
Particularly, do bring a healer such as Qiqi or Jean. Barbara is not ideal for this domain as her "Wet" status on your character makes you more susceptible to being Frozen when being attacked by the Cryo Abyss Mage.
Artifact Sets and Guide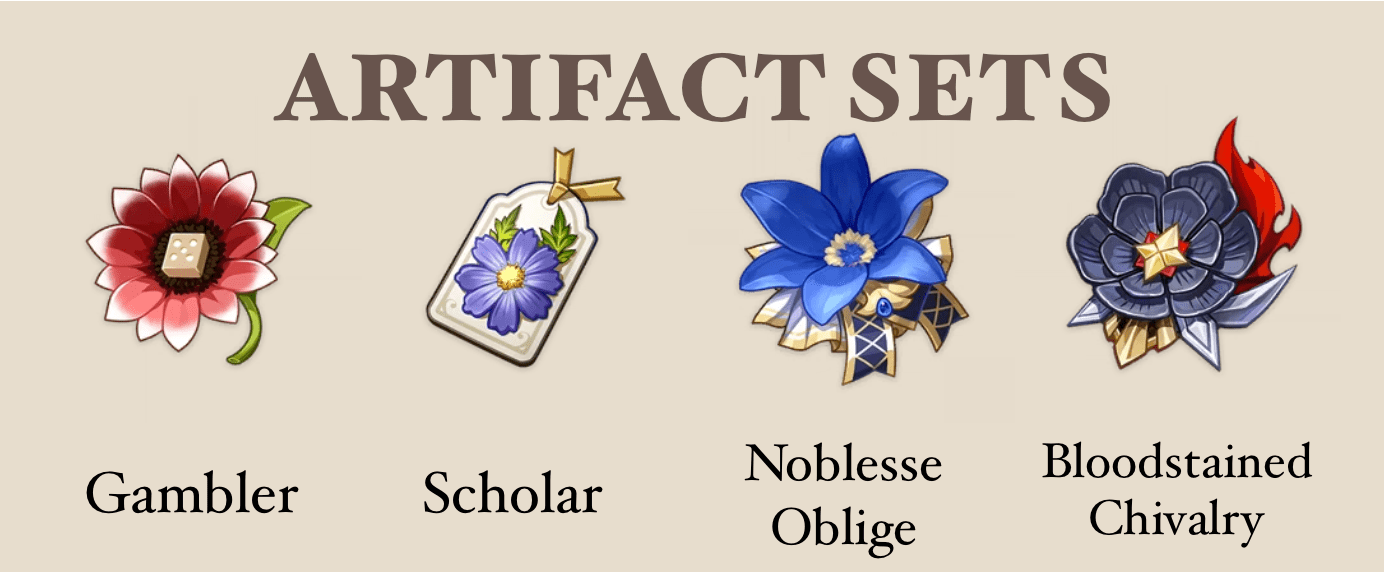 The Gambler set can be a good set for a Beginner's Sub DPS character, such as Fischl due to the 2-set benefit that increases Elemental Skill DMG. This works well on Oz for a Sub DPS build, and can be used as a replacement if you do not yet have a better set (such as Thundering Fury).
The Scholar set allows for Energy Recharge, which can be used for Sub DPS characters such as Albedo, but once again, should only be temporary artifacts for beginners before you get the required artifacts for each character.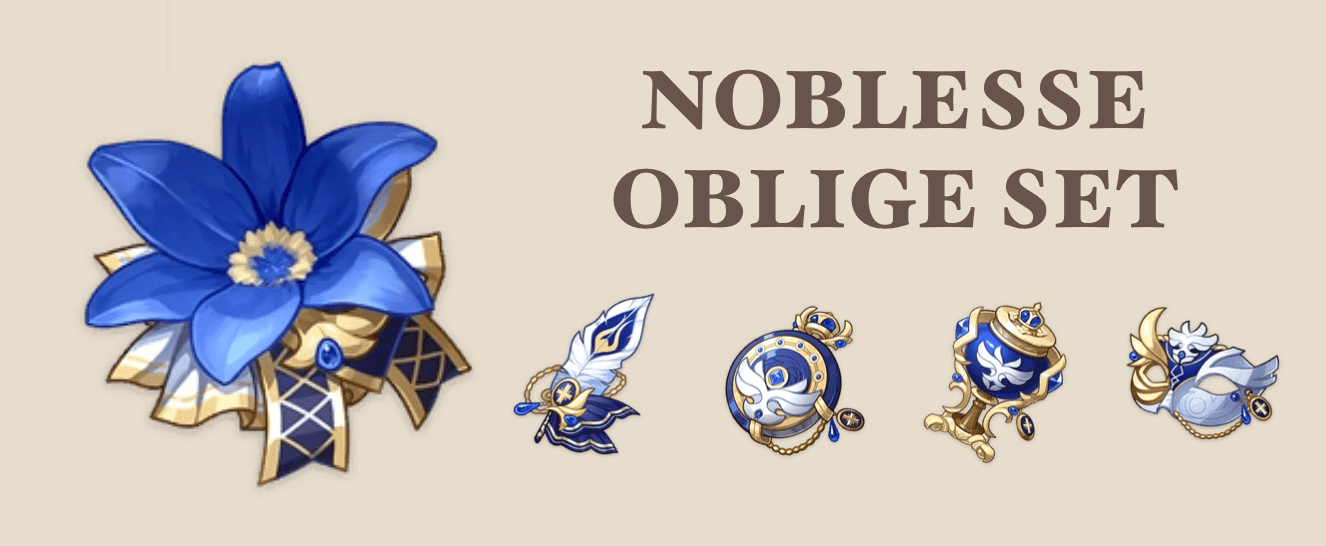 Noblesse Oblige set is objectively the best set for almost all characters due to its versatility for Sub and Main DPS. It's 2 set gives an Elemental Burst DMG, which can be used for Sub DPS such as Albedo, Ganyu, Zhongli or a Main DPS such as Tartaglia. The 4 set should be used on Sub DPS due to the increased ATK for party members by 20% for 12s. This makes it a great Utility set as well.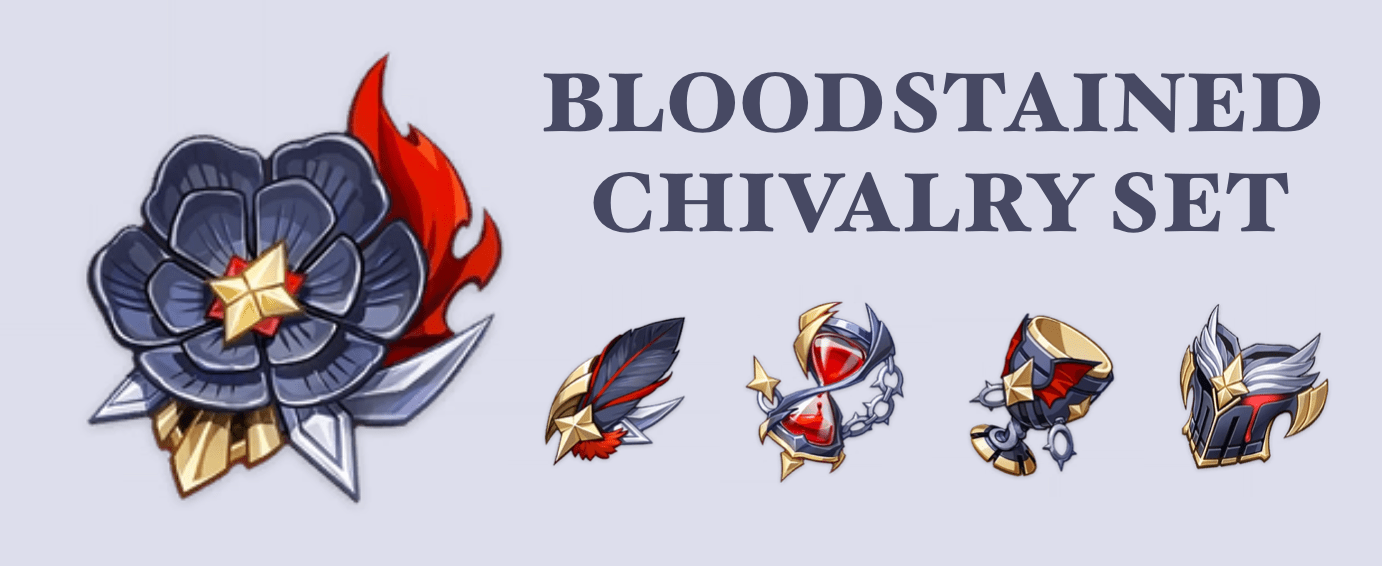 Bloodstained Chivalry has a more Main DPS focused build, as the 2 set gives a Physical DMG bonus. This works for Claymore characters such as Razor or Beidou who will benefit from the Physical DMG increase. However, I would not recommend the 4 set that is highly situational due to the requirement of "defeating an opponent" before you get the increase in charged attack damage.
Often times, a 2 set Bloodstained and 2 set Gladiators would be good, or a 2 set Bloodstained and 2 set elemental (such as Crimson Witch, Thundering Fury, Blizzard Strayer etc.).
Overall, this domain is definitely one that you should grind and we hope that this guide has been helpful! Do let us know if there are any other guides that you would be interested in!