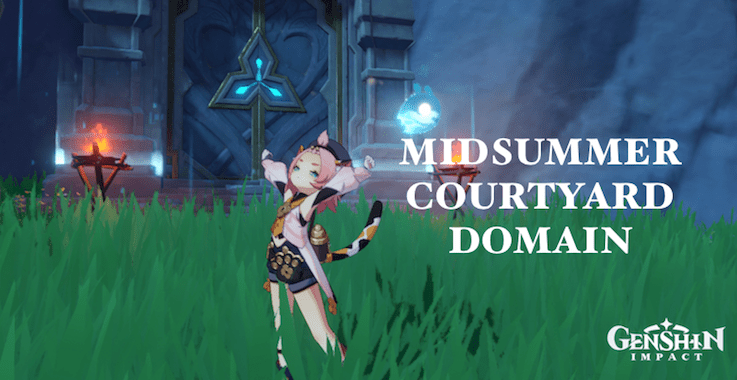 If you have obtained Keqing from her current Dance of Lanterns banner, the Midsummer Courtyard is the domain to grind to get the best artifacts for her. Keqing works better with an Electro build rather than a Physical one, so you might need to continuously do this domain to get the artifacts you want. This article will tell you the characters to bring to the domain and will outline the uses of the various artifact sets you can obtain from this domain.

Midsummer Courtyard is located on Starsnatch Cliff and can be challenging to complete if you are unsure of the right characters to bring.
Recommendations and Guide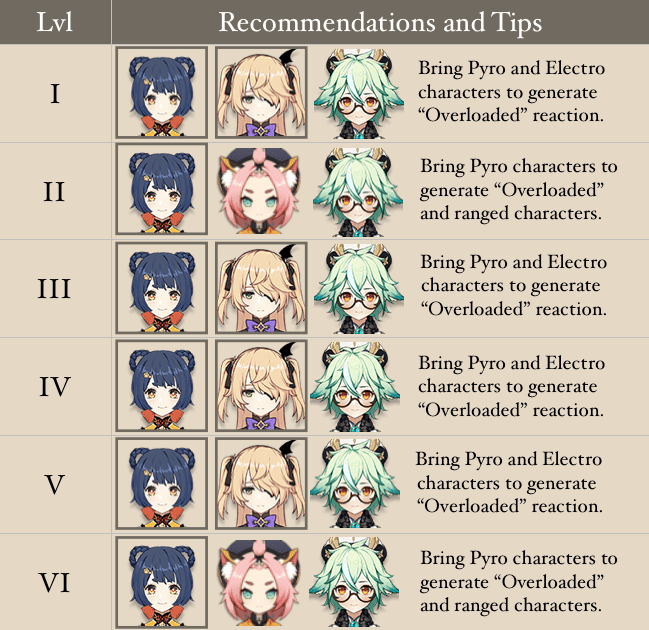 For all levels of the domain, I would strongly recommend bringing an Anemo character (Sucrose, Venti, Jean) that can group enemies. All levels of this domain have many enemies and grouping them will reduce the time you need to complete the domain. Additionally, bring a Pyro character for all levels since the "Overloaded" reaction will cause greater damage to be dealt to the enemies.
An electro character is recommended for Level I, III, IV, V since the enemies are Cryo, so Electro is required to deal "Overloaded" damage. Ranged characters will be helpful as well, particularly Ganyu or Diona since they can apply "Superconduct" to enemies from a distance. Standing within the range of the Electro slimes in Level VI can cause you to take a lot of damage. Chongyun with his large AoE of Cryo damage is another great character to bring to this domain as well.
Fortunately, the Ley Line Disorder of this domain does not have any drawbacks for bringing any elements, so as long as you can counter Electro, your character will be of use. Do note that the middle Electro slimes in Level VI will constantly cause elemental energy to be depleted, so ensure that you remove the inflicted Electro element as soon as you can.
Artifact Sets and Guide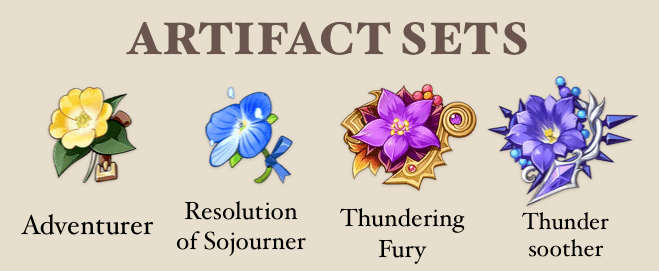 The Adventurer's set is greatly targeted at people just beginning to play Genshin Impact, particularly since the highest level of the artifact is 3 stars. This artifact set is good for exploration, with increased Max HP as a 2-set and the 4 set giving HP regeneration for opening chests. Apart from exploration, this set is honestly rather underwhelming and you should definitely use other artifact sets for your characters. Resolution of Sojourner is the budget Gladiator for beginners, with the same ATK bonus for a 2-set. The 4-set is rather targeted for high Charged ATK characters due to the increased CRIT Rate by 30%, but this is situational and not recommended. If anything, beginners can use the 2-set first, coupled with another 2-set of 3* artifacts.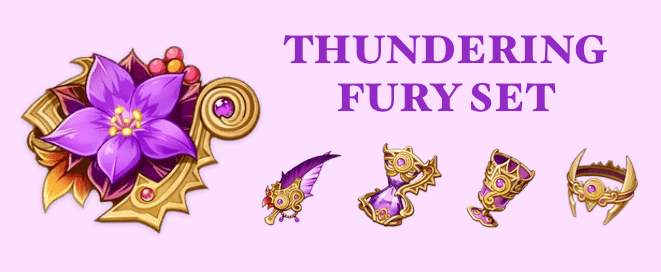 The Thundering Fury set can be used for Electro characters that have a focused Electro build, such as Fischl. She greatly benefits from a 4-set of this artifact, since her role as a Sub DPS enables better elemental reactions when she does a charged shot or uses Oz. The increased damage for all Electro related elemental reactions boosts her potential as a Sub DPS. However, Electro characters that do more Physical DMG such as Razor should use a 4-set Gladiator's Finale instead, since he does more Physical than Electro DMG.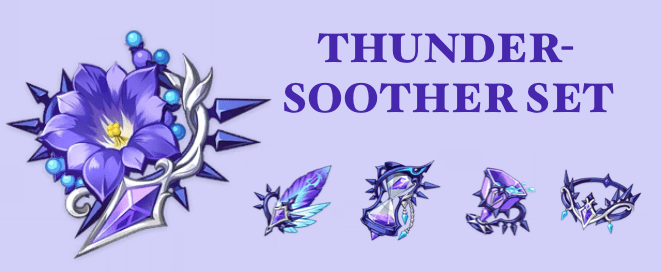 Thundersoother is the perfect set for a Keqing build as she can affect enemies with Electro, and each hit will do more damage with a 4-set Thundersoother that gives a 35% DMG bonus. This, with a CRIT Rate build for Keqing, will undoubtedly make her an extremely powerful DPS.
Overall, we hope this domain guide has helped and do let us know if there are any other articles you'd like us to write about! This is the last artifact domain guide of the series but I am open to writing about talent/weapon level up material domains if that is helpful. Happy travelling explorers!