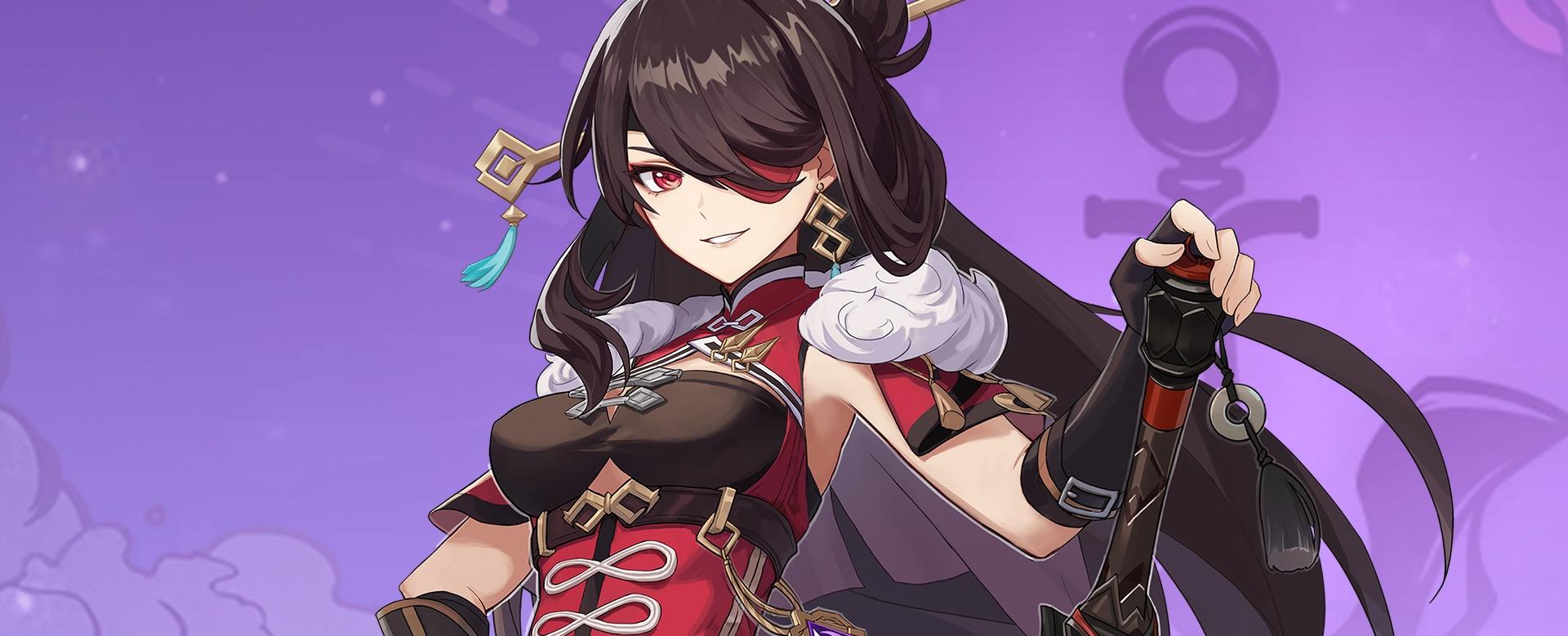 Genshin Impact, mihoYo's latest megahit, offers players the opportunity to explore the world of Teyvat and to play as many different characters, each with their own playstyle, mechanics, and main role inside a composition.
And among its wide roster of playable characters, many can actually perform in many different roles, such as Main DPS, Healer, Burst, and Skill Support.
With that said, one of the game's most versatile characters is without a doubt the Captain of the Crux Fleet Beidou, who's capable of taking on the role of Main DPS, as well as the one of Elemental Skill and Burst Support efficiently.
With that in mind, we will now teach you how to build Beidou as a Burst Support, for the terror of Abyss Heralds and their Hydro Shields everywhere.
Genshin Impact: How to Build Beidou as a Burst Support
Weapons

IMAGE: miHoYo / Genshin Impact Wiki
With this build, we will focus on increasing Beidou's Burst Damage and availability on the field as much as possible, by increasing both her overall Damage, as well as her Electro Damage and Energy Recharge.
With that said, on the weapons side, our top pick would be the 5-star Wolf's Gravestone, since it offers an insane amount of overall ATK increase, as well as a good boost on the wielder's and its teammate's damage. The 5-star Claymore Skyward Pride is also a great pick, since the weapon offers a great boost in base ATK (674), having the second-highest total in the game, only behind the Song of the Broken Pines Claymore, and in Energy recharge, which increases Beidou's Burst availability.
The use of the 4-stars swords Blackcliff Slasher and Serpent Spine is also highly advised since they offer a great boost in CRIT and overall damage.
The 4-star Claymore Sacrificial Greatsword can also work well since it offers one of the highest base ATKs of all 4-star Claymores, as well as a good increase in Energy Recharge.
Artifacts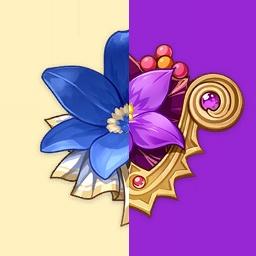 IMAGE: miHoYo / Genshin Impact Wiki
As we said above, since the build is focused on increasing the overall damage and availability of her Elemental Burst ''Stormbreaker'', the use of a 2-piece Noblesse Oblige, for its increase in Elemental Burst Damage (20%), and a 2-piece Thundering Fury, which offers a 15% Electro Damage Bonus, would be our main choice.
In this specific build, you should deploy Beidou, use her Elemental Burst and Switch out. For that, it's advised to focus on the Energy Recharge sub statistics.
Your artifact's main stats should be HP, ATK, ATK, Electro Damage Bonus, and Crit Rate or DMG.
For this build, Crit is vital, so try to get at least 60% Crit Rate and as much Crit Damage as possible, to increase its overall damage exponentially.
Which Talents to Prioritize?
Obviously, in a Build focused on strengthening her Elemental Burst, the talent in question should be your first priority, together with her Elemental Skill.
Recommended Constellations and Compositions
Using Fischl to increase Beidou's energy recharge is advised, as well as using Bennett to increase overall damage. Using Eula or Keqing as the main DPS' can work wonders, especially when teamed with Qiqi, which allows players to generate reactions that increase Physical Damage often, as well as heal and generate particles.
---
You can play Genshin Impact right now on PlayStation 4, PlayStation 5, mobile devices - iOS and Android - and PC, on miHoYo's official launcher, and on the Epic Games Store.
Don't forget to check out all our features and guides related to the title here.