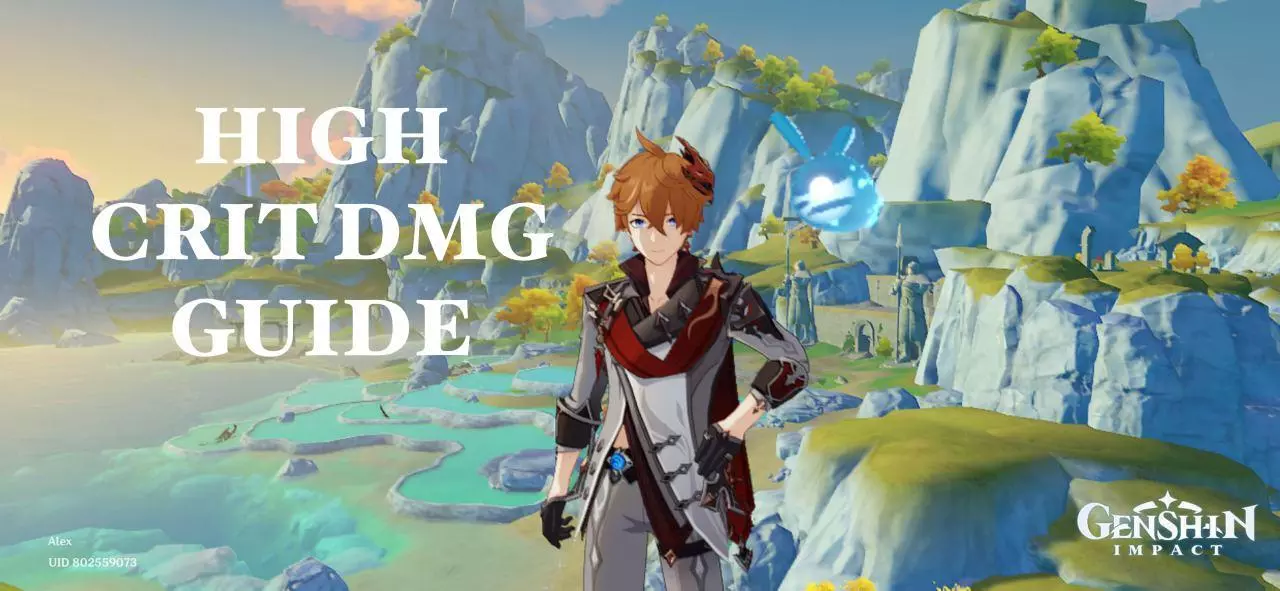 This article focuses on the various builds you can have for your Main DPS character and Utility/Sub DPS characters to have higher Crit DMG. Each category will outline what weapons/artifacts/talents you should have to fully realise your character's potential. There will also be team setups that are highly recommended to make use of the elemental reactions and elemental team compositions.
Personally, I've reached 182k Crit DMG with the Spiral Floor 7 Buff using Childe as my Main DPS. In Teyvat, however, I am still able to consistently deal around 86k with each Crit using Childe as well.
Characters
I would like to refrain from making tier lists of characters as I feel that you should play any character that you enjoy playing and that with a good build, most characters can do high damage. Hence, I will just be recommending characters as various roles in your team such that you can focus your build to be more elemental-based or damage based.

For characters that are "Sub DPS", you should build them for Elemental mastery, to make use of elemental reactions when you use your Main DPS ultimate. I will give some examples of party setups below to allow you to do more Crit damage.
Weapons
Weapons for your Main DPS vary based on your character's specific build, but you should generally look for a weapon with Crit DMG/ATK/Crit Rate stats. Of course, if you have been lucky enough to obtain a 5 star weapon, that is definitely the weapon you should use for your Main DPS character. However, do take note of the sub-stats of the 5 star weapons as some of them require specific team compositions to fully utilise their power. Certain characters (typically claymore users that rely on Physical DMG more than elemental DMG) will benefit from Physical DMG Bonus weapons, such as Razor or Beidou. Main DPS Characters that rely on elemental reactions for their DMG could benefit greatly from Elemental Mastery weapons as well, such as Mona used as a Main DPS.
For Sub DPS characters, you should look for Energy Recharge/Elemental Mastery weapons. If you plan to use your Sub DPS characters only for their ultimate (such as Xingqiu, Albedo), having an Energy Recharge weapon will allow you to deal constant ultimate DMG as support characters.
I have included several lists below of weapons that you can use for your Sub or Main DPS, grouped based on the weapon types.

For catalysts, Thrilling Tales of Dragon Slayers is undoubtedly one of the best for a Utility character (such as Barbara or Sucrose), particularly due to it being a 3* weapon, such that you can get it to Refinement Rank 5. The CRIT DMG catalyst such as the Widsith is great for characters such as Mona who can be used as either Main or Sub DPS. For Free to Play users, you can use the craftable Mappa Mare for characters who rely on elemental reactions due to the Elemental Mastery sub-stat and this weapon is actually rather flexible as either Main or Sub DPS. The other craftable catalyst, the Prototype Amber, is more for Sub DPS characters.

For swords, the Fillet Blade is great for Utility characters such as Qiqi who heals based off ATK. The CRIT Rate sword - Black Sword is great for characters such as Keqing as it allows her to crit with every Ultimate. Energy recharge swords will work for Sub DPS characters who are used for ultimates only, such as Festering Desire and Sacrificial Sword used on Albedo, Xingqiu. For Free to Play users, you can craft the Prototype Rancour or the Iron Sting, both are great options in my opinion, for Main DPS and Sub DPS characters respectively.

For bows, there are rather few Sub DPS options, but the Stringless is definitely amazing on Sub DPS build of Ganyu and Fischl as they are used for the elemental reactions. For Main DPS, the Skyward Harp is undoubtedly one of the best options due to the buff in Crit DMG and Crit Rate. Rust is one of the best options as well and is amazing on Childe. Personally, I use Rust on Childe and Stringless on Fischl/Ganyu, which allows for greater elemental reactions and the Rust boosts Childe's base level of ATK greatly.
Utility wise, there aren't many bows available, so I would suggest using an Energy Recharge bow instead such as the Favonius Warbow. For Free to Play, the craftable Prototype Crescent works well on Main DPS, but is still far from the boosts that Rust can give you.

For Claymores, there are no Utility types because Claymore characters should be used for Physical DMG or Elemental Mastery, while Sub DPS claymores may not work as well since Claymore characters are typically built to be Main DPS. Characters such as Razor may benefit more from a Physical DMG claymore such as the Star-Tombed Snowsilver that can be obtained from Dragonspine through completing quests, while characters such as Diluc may benefit from the ATK main stat more, particularly due to his ultimate. For Free to Play options, the Prototype Archaic (previously known as Prototype Aminus) is a great option due to it's ATK sub-stat. The craftable Whiteblind is not a great option due to the Defence sub-stat, while all Claymore users DMG do not scale off their Defence.

Since there are only 3 polearm characters that are confirmed or already released, and none of them are meant for Utility, I have skipped the category for this weapon type. The craftable Iron Sting is great for Main DPS, while the craftable Prototype Starglitter is good for Sub DPS. Physical DMG bonus weapons could be good on Xiao as his role is definitely one of Main DPS, while the elemental mastery Dragon's Bane would be good on Xiangling. Crit Rate and Crit DMG weapons are great for Zhongli due to his Sub DPS role. To get a higher Crit DMG for Zhongli, I would definitely recommend the Deathmatch, coupled with HP and Crit DMG main stat artifacts.
Artifacts
Artifacts for your Main DPS should focus on your ATK, through a 2-set Elemental DMG boost (Crimson Witch Of Flames, Thundering Fury, Viridescent Venerer, Blizzard Strayer, Heart of Depth, Archaic Petra) as well as a 2-set Noblesse Oblige. These will work great on non-claymore characters such as Mona, Childe, Ningguang. For Claymore characters, you could benefit from a 2-set Gladiator's and a 2-set Bloodstained Chivalry if they use more Physical DMG (such as Razor, Beidou). These artifacts should have ATK main stat for the watch, Elemental DMG Bonus goblet, as well as the Crit Rate/Crit DMG headpiece. I have included my Childe artifacts below as an example, I personally prefer the 2 set Gladiator's over the 2-set Heart of Depth: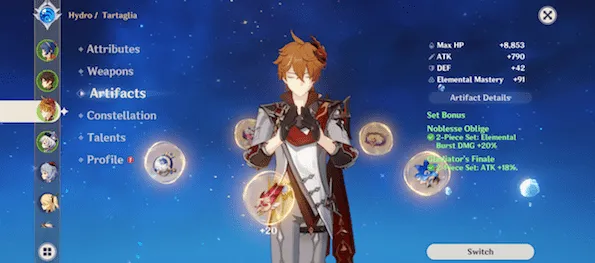 Sub DPS artifacts should focus on Elemental Mastery to boost elemental reaction damage with your Main DPS. They can be built with 4-set Noblesse Oblige, or 4-set Elemental DMG boost artifacts, since these give a boost for elemental reactions in general. The artifacts should have Elemental Mastery main stat for the watch, headpiece and goblet. This allows for higher damage with each elemental reaction that is done using your Main DPS ultimate once your Sub DPS talent is used to "affect" enemies with their respective element. My Xiangling artifacts are below as an example: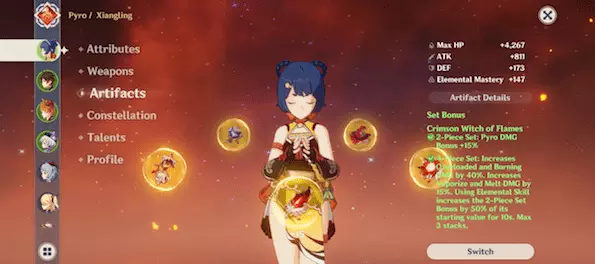 If you are building Geo or Anemo characters, however, they could benefit more from a Geo/Anemo DMG Bonus goblet as the reactions do not counter enemies as much since both Geo and Anemo are more inert.
Utility characters such as Sucrose and Barbara can benefit from using a 4 set Instructors if you would like to strictly boost your Main DPS damage only, and have a little less healing. The 4 set Instructors allows increased elemental mastery for all party members, which could benefit your elemental damage as well.
Talents
For your Main DPS, you should definitely prioritise the normal attack first, but if you are looking at Crit DMG, then do upgrade the ultimate talent whenever possible. For your Sub DPS, upgrade your skill (your "E") such that you can increase elemental damage from skills before doing your ultimate. I have included an example of my Childe below, I have yet to fully upgrade his talents but I am still quite pleased with his damage for now.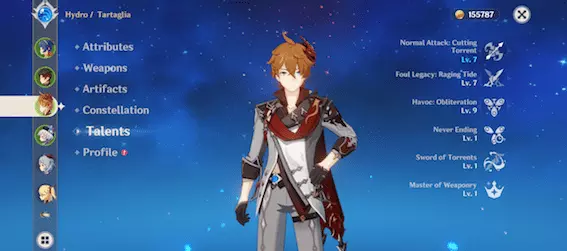 Team Setup
The boosts from double elements in your team give a great boost to damage if you pick the right combination. For example, a setup that I like to use is the double Pyro characters since it provides increased ATK by 25%. Out of all the boosts from double elements, I would definitely recommend the Fervent Flames most, or the Enduring Rock as long as you have a shield character to benefit from the increased DMG.
This is the Fervent Flames setup I use for Spiral Abyss:

For domains such as the Clear Pool and Mountain Cavern that have an increase in Geo DMG, I like to use this team setup below: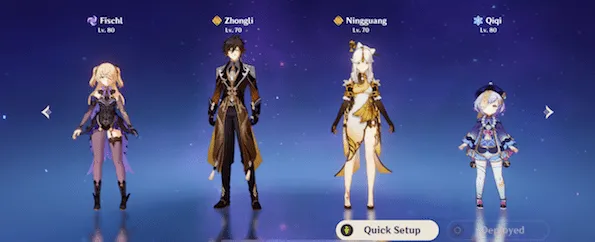 Of course, your team setup should have characters that can complement the element of your Main DPS and can be rather flexible, but the Enduring Rock and Fervent Flames are definitely the best combinations.
Testing Damage
The best place to test damage would be Floor 7 of Spiral Abyss, particularly due to the Crit DMG buff by 120%. Personally, I try to do Floor 7 at least once every few days to try out various artifacts and talent upgrades on my characters such that I can tweak them. If you have not already cleared the first 7 floors of Spiral Abyss at least, you can always find ruin guards or use the Pyro/Cryo Regisvine to test out your damage.
If your characters still do not have high Crit Rate, you can always cook foods such as "Pile 'Em Up" or "Come and Get It" to increase your Crit Rate before you hunt bosses in the game.
Overall, play the characters that you enjoy and try to build your party around your best Main DPS character! We hope that this guide was helpful, do leave a comment if there are any other guides you would like us to cover!