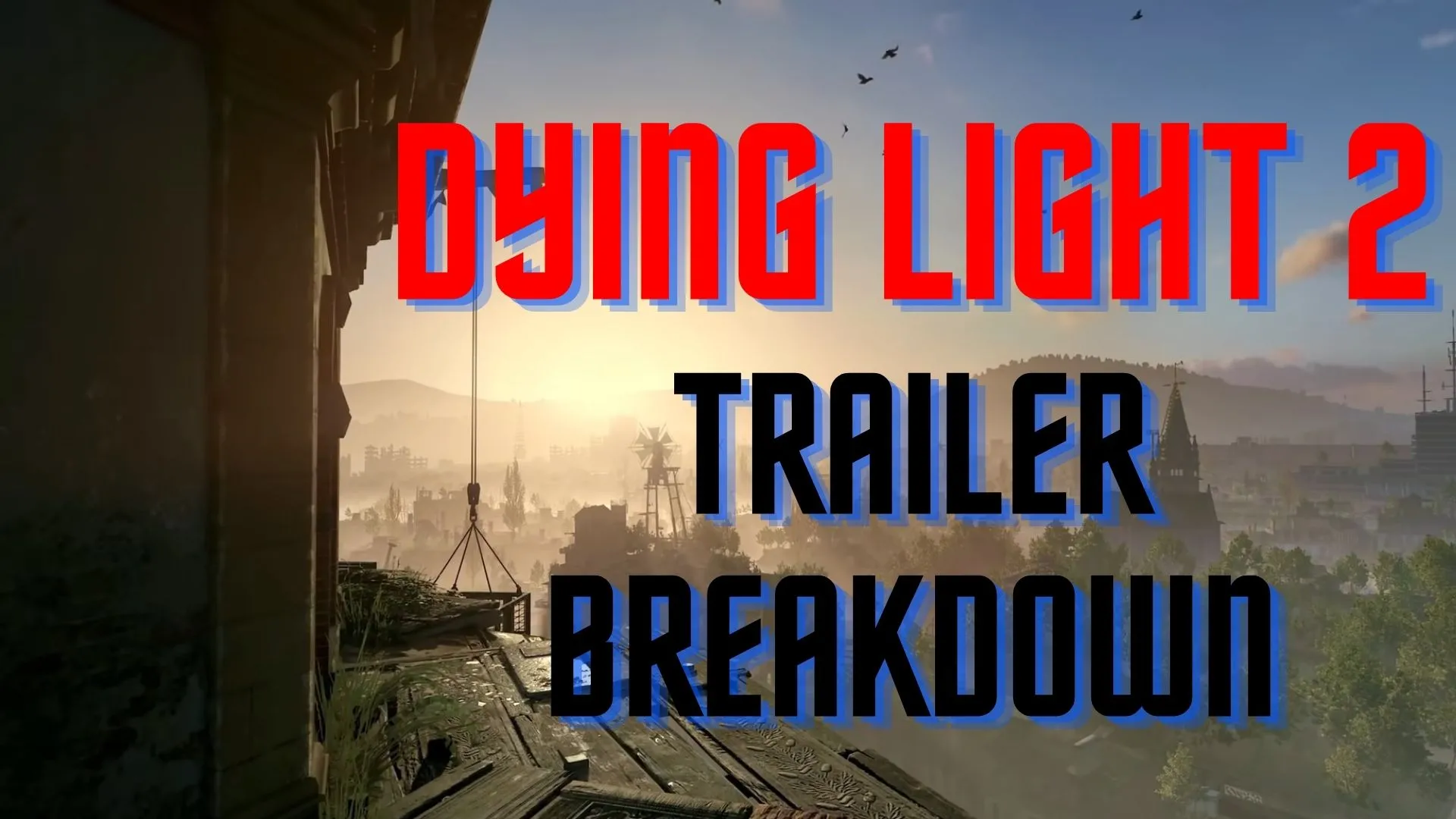 Dying Light 2 is the second game in the Dying Light series. It was announced a couple of years ago and was first scheduled to release in 2020. The game later got delayed, and we did not hear much about it for a long time. In the last 2 months, we finally got some updates, and the biggest one so far was last week when we got a full over 7-minute gameplay trailer as well as a release date of the game. You will find Dying Light 2 Preview below, as well as my own breakdown of the new Dying Light 2 trailer.
Dying Light 2 Release Date
The most notable thing from this trailer was the release date of December 7th, 2021. It is coming in a little over 6 months from now, and the hype train is back on track. Hopefully, the game will not be delayed, but I would personally rather see a delay than an unfinished product [looking at you Cyberpunk 2077].

Credit: Techland
Dying Light 2 Gameplay Trailer Breakdown
What has Changed?
In this Dying Light 2 Preview I want to be honest, and I did not see a lot of changes in many aspects [which might be a good thing], we saw a few new additions shown to us, which I will list later in the article. Graphically the game looks great, and I would say it looks even better than the last gameplay we saw almost 2 years ago.
The gameplay looks very similar to Dying Light 1 with a huge focus on melee combat and movement capabilities, including the returning wall-running, rolling, jumping, and much more. One notable change is the lack of almost any firepower. The game takes place much further into the zombie apocalypse than its predecessor, most of the fuel and ammunition are non-existent anymore. People are trying to find a way with homemade ranged weapons, bows, and a lot of melee tools.
Crafting is also returning in a bigger and better way, which was a huge part of the first game. The ability to craft some weirdly working swords or axes with flames or electricity is always a welcome mechanic.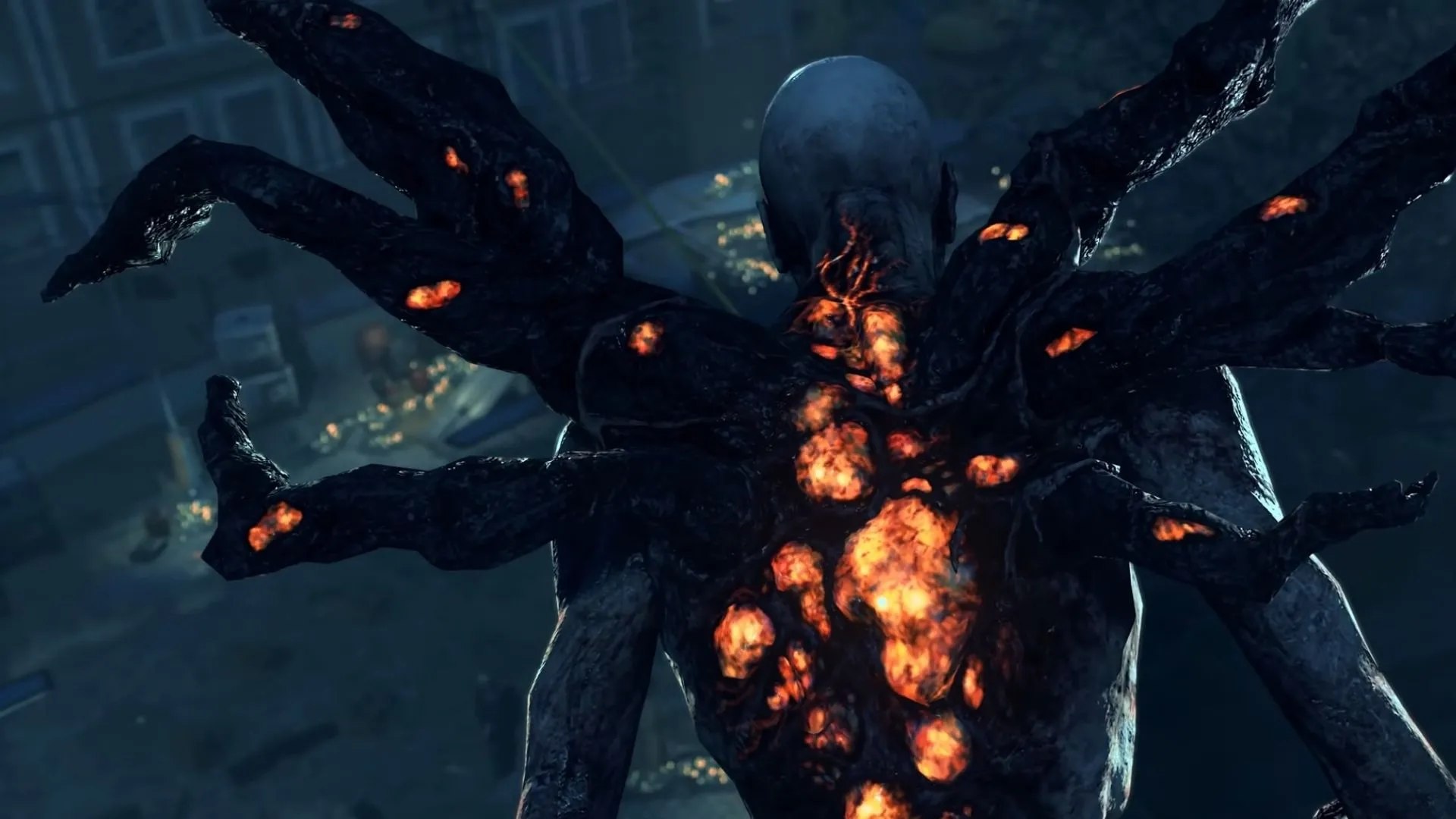 Credit: Techland
What is New?
Some of the new things are definitely more NPC interactions and world influence. We will get 3 factions that we can join, and depending on our choices we will shape the world around us. We also have some new movement additions like a homemade parachute.
Huge Verticality
A huge vertical city is our main playground with a lot of parkour adjustments to make our gameplay as smooth as possible. From lower houses to huge skyscrapers, and there are a lot of interiors in all of those buildings to hide in or run through.
What Does "Stay Human" Mean?
The new tagline or slogan for the game is "Stay Human", but what does that mean? I have several theories, but it is a new and revamped marketing strategy that is brilliant for a game like that. Considering both the zombie apocalypse in-game, and lockdown in real life, all of us want to feel human again, and it is a great way to cross over both the real, and imaginary world presented in-game.
The "Stay Human" as well as the gameplay trailer tease that we might become infected in the game, which would either end the story short, due to our choices, or give us the ability for a twist, and perhaps eliminating all of the other survivors fighting for on zombies' side. It is just a theory, but Techland has experience with such solutions. In Dying Light 1 there was a mode where you could become the zombie and hunt down other players. There is "Be the Zombie" mode in the first game, and transitioning that into the single-player of its continuation could be a great and original idea. Most of the zombie games are focused on fighting the dead, and at first sight Dying Light 2 is also aiming to take that route. We will have to wait and see, but it is a great theory to think about.
What Did I Like?
I love the atmosphere of the apocalypse, and I love melee combat in any game. I have beaten Cyberpunk 2077, The Outer Worlds, Skyrim, and many more games without firing a single shot from any ranged weapon. It is awesome to see a game that focuses mostly on melee weapons in general. The story is shaping to be pretty decent as well, and the graphics look amazing. I loved the more vibrant color pallet. I like doing breakdowns like that because it helps me create an opinion and hope you will also benefit from this Dying Light 2 preview.
What Did I NOT Like?
Even though I love the parkour and movement elements, some of the aspects are annoying me a little. Insane jumps from a high building on the ground weirdly paced with sped-up or slowed-down animations. I also fear that the game will focus too much on human relations, and the zombie threat will
You can watch the full gameplay trailer down below.
New Dying Light 2 Trailer
Dying Light 2 Preview | Summary
Dying Light 2 is shaping up to be a great game, and with the emphasis on single-player and cooperation, it could make a long-lasting title. We know from the past that Techland has supported Dying Light 1 for a long time, so we can be safe about the same support after Dying Light 2 releases.
It has the potential of being an awesome survival adventure with a focus on rebuilding civilization, human relations, and surviving the rough times. I hope that the whole zombie aspect will not be overlooked within all of the other paths we were presented with. I can not wait to dropkick the hell out of the undead. That would be all for my Dying Light 2 preview, and New Dying Light 2 Trailer Breakdown.
Stay Human.
---
Dying Light 2 is scheduled to release on December 7th, 2021.
For more articles on Dying Light 2 check our whole section right here.