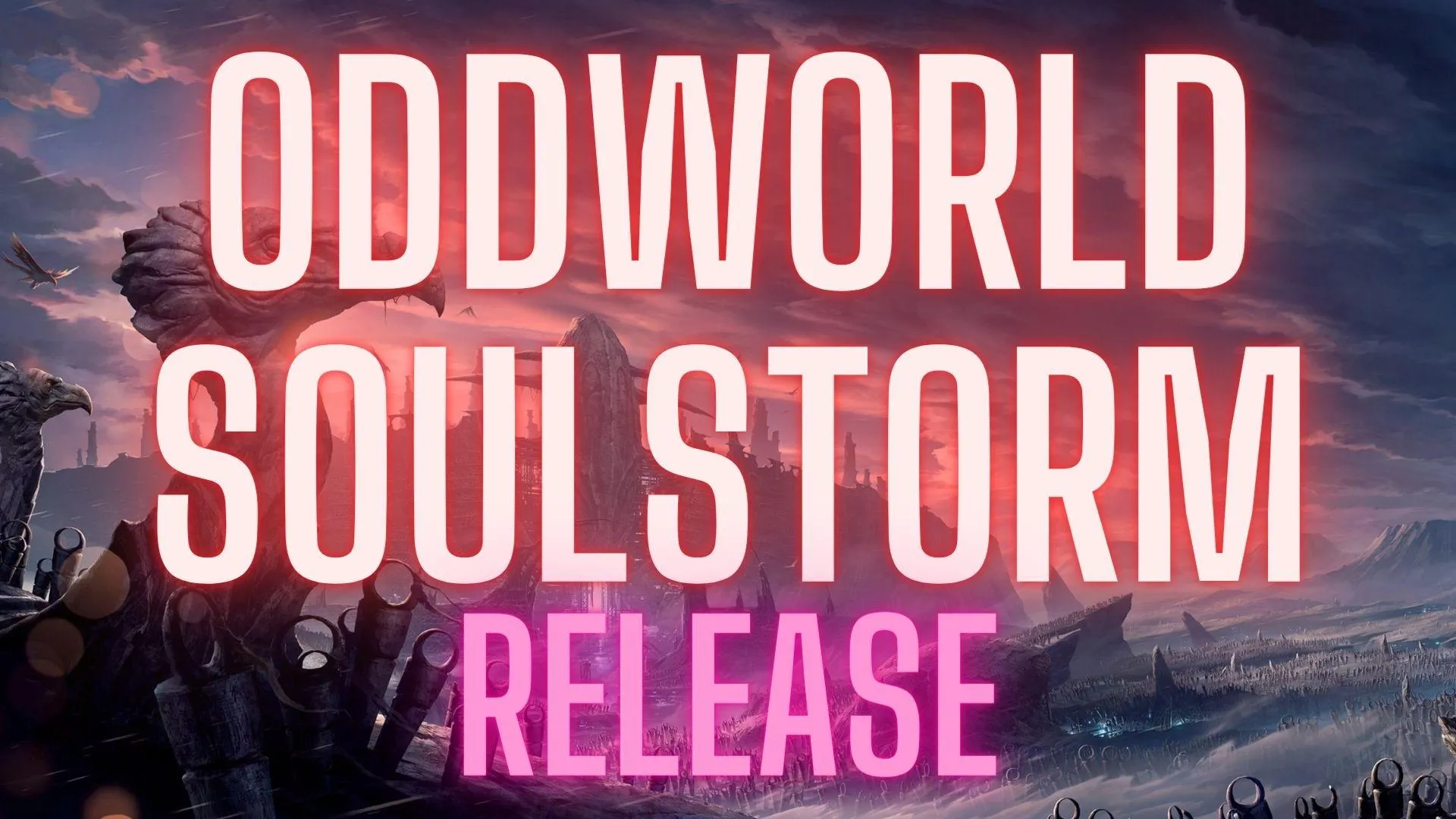 On April 6th, 2021 we got a release of a new addition to the Oddworld franchise called Oddworld: Soulstorm. The game is an amazing platformer with a very dark atmosphere, but also a very emotional story that can be funny at times. We will see what the game is about, and check out some trailers and gameplay after the release.
What is Oddworld: Soulstorm?
The game is another installment in the very unique platforming adventure series Oddworld. The game is often referred to as a 2.9D. That means it is very close to being a 3D game, but it's still a 2.5D platformer. You will be able to jump and fight through a tough environment and defeat a lot of enemies.
Remember to try to save your kin from evil Glukkons. The game will also feature a new crafting system that will allow Abe to craft and customize various pieces of gear and weapons. The game in itself is pretty linear but tells an immersive story. More on that below.
It is also a continuation of Oddworld: New 'n' Tasty, which was a remake of Oddworld: Abe's Oddysee from 2013. The game was released on PC, PS4, and PS5.
The game is also a free title in the PlayStation Plus April lineup. You can redeem the game if you own the PS Plus subscription right now for free.
Oddworld: Soulstorm – Launch Trailer
Official Game Description
Abe's epic story explodes in this all-new adventure. Oddworld: Soulstorm is an explosive action-adventure game complete with crafting, scavenging, platforming, and sneaking. It's the story of an impossible flight against an opposing force that will use every means at their well-funded disposal, from propaganda to brutal force to deadly violence, to stop Abe and the uprising. Oddworld: Soulstorm, now available on the PlayStation 5, PlayStation 4.
Oddworld: Soulstorm – Official Gameplay
My First Impressions
I own the game via PS Plus for April, and I already played a bit of it. I never played the previous games, but I watched my father play the original, so when they announced Oddworld: Soulstorm I definitely felt the nostalgic aspect of it being one of the first series I have ever seen as a kid. The game can be a little buggy, with some issues even having, Abe freeze in place. I did not encounter any major issues for 2-3 hours I have played. The graphics look really good on PS5, and the frame rate is very stable. The game is very interesting, and I will definitely come back to it soon.
Is Oddworld: Soulstorm Worth Playing?
If you ever liked original platformers, with a weird but compelling story and characters, then I would say yes, especially if you are able to get the game for free. If you own PS Plus Subscription, then definitely check this game out, and at least give it a chance. You should know after an hour if the game pulls your interest. For others, who do not own the PS Plus Subscription, I would check out the full gameplay shown above. If you fancy a dark atmosphere and humor, you should definitely consider picking the game up.
---
Oddworld: Soulstorm is out now on PC, PS4, and PS5.
For all the other PS Plus April Games check this article.