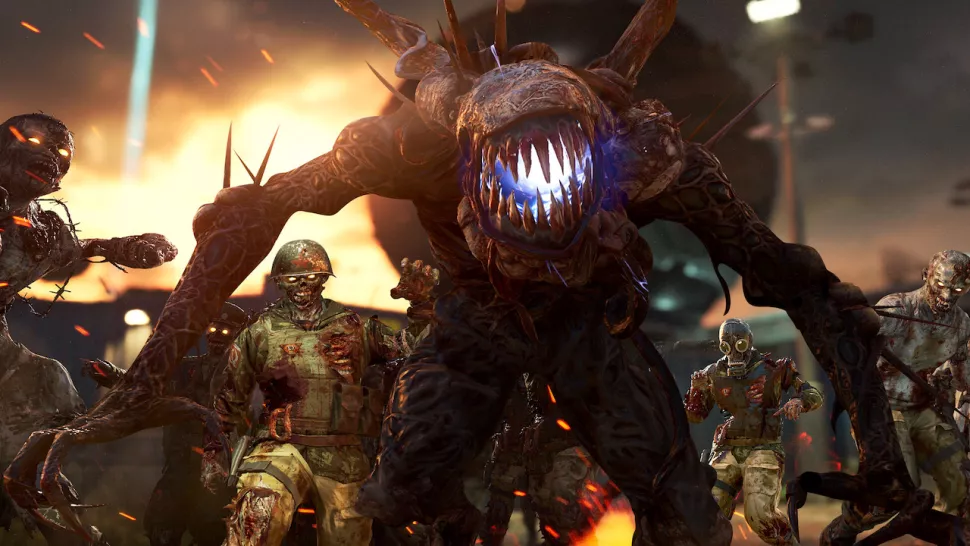 Treyarch has now officially announced the Call of Duty: Black Ops Cold War Firebase Z Map. Firebase Z, which will be available in Zombies, will appear next month on February 4 for all Black Ops Cold War players. It will be available for free for all players, on all platforms, when the new level drops.
A week ahead of the map's release, Treyarch has revealed a new trailer for Firebase Z that shows off the first glimpse of gameplay and new features.
The events of the new map will begin the Dark Aether storyline and take to Outpost 25, codenamed Firebase Z, as Activision teased. The trailer quotes:
"Only death awaits in 'Firebase Z.' Following the events of 'Die Maschine,' Requiem's next mission brings them deep into the jungles of Vietnam. Under the direction of Grigori Weaver, the team must uncover the secrets of Outpost 25 and face the threat that 'lives' within to save Samantha Maxis."
What's Firebase Z like?
Firebase Z's overall theme can be predicted with the batch of leaked images due to it being consistent throughout. The first section of the map has a villa-like architecture with lots of halls to cram zombies into, but you can expect a hidden sci-fi lab given that it is after all a Dark Aether story.
There's even a mysterious gateway that appears to lead to a military base, with some protruding unidentified objects resembling zombie giant shooting laser beams. There's also a portion of the map that looks a lot similar to the main Black Ops Cold War Fracture Jaw mission. Finally, the map appears to show two places called the Barracks and the Data Center. All this will inevitably be connected to your overarching mission to save the returning Samtnah Maxis.
The trailer also provides us with a small preview of some of the latest weapons on the map, including an assault gun that seems to fire some sort of energy bomb. Pack-A-Punch is also expected to make a return with the new update as well as some other complicated Easter eggs for players to explore once the update finally goes live.
Conclusion
Firebase Z in its fundamental aspects might just be an updated version of Die Maschine, where you have to defend a military installation wave after wave. However, this being the general trend adopted by Treyarch with its Zombies mode, the ultimate arc of this adventure still surprises yet to be unveiled. Provided that the map of Firebase Z Zombies is just over a week away, Activision is pretty impressed and Treyarch has managed to suppress the widespread leaks.