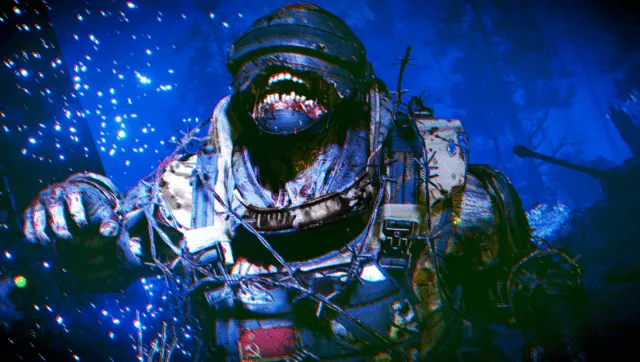 Treyarch's team recently posted on their website new intel about the basics of the Zombies game mode and a gameplay guide for us to have a better understanding of it, containing all the information we will need once the game is released.
One of the most important aspects of the old classic Zombies from the first Back Ops titles were the Perks, and now Treyarch confirmed in this blog post the six base level perks coming at day one (November 13th) with its included description.
COD Cold War Zombies Perks List
Let's take a look at what these perks are.
Jugger-Nog: Increase maximum health by 50.
Quick Revive: Reduce the time it takes to regen to full health by 50%. Reduce the time it takes to revive an ally by 50%.
Speed Cola: Increase reload speed by 15%.
Stamin-Up: Increase run and sprint speed.
Deadshot Daiquiri: Aiming down sights moves to enemy critical location. Remove scope sway.
Elemental Pop: Every bullet has a small chance to apply a random base Ammo Mod effect.
The first five are well known by the Zombies Community and the sixth one, Elemental pop will give you "a slight chance for a random base Ammo Mod to take effect against your target – an incredibly useful tool for when your back's up against the wall."
But now you can take the perks to a whole new level with the new Skill tiers, which allows players to upgrade them PERMANENTLY. As an example, upgrading the Elemental Pop Perk will grant the following effects:
Tier I - Equipment damage also has a small chance to apply a random base Ammo Mod effect
Tier II - Reduce Ammo Mod cooldowns by 20%
Tier III - When a random Ammo Mod is applied, it uses your current Skill Tier instead of the base
To upgrade your Perks, you'll need to earn Raw Aetherium Crystals by reaching milestone rounds within the game, or through successful exfiltration. The Crystals will be basically the point system to upgrade skills related to Field Upgrades, Ammo Mods, and Weapon Classes to help you stay alive even longer as you collect and invest more of these.
Post-Launch Perks
In the Blog post, Treyarch also confirms they "we'll be introducing more Perks throughout our post-launch Seasons. No guesses!" so we do not have to worry about the lack of perk variety being a problem.
This Treyarch post also includes information about the Pack-a-Punch machine, Wall Buys, Mystery Box, the iconic Ray Gun, and more. Click down below on the link to read the full blog post on Treyarch's website.
Stay tuned for more upcoming in-depth articles about the new Black Ops Cold War Zombies experience!