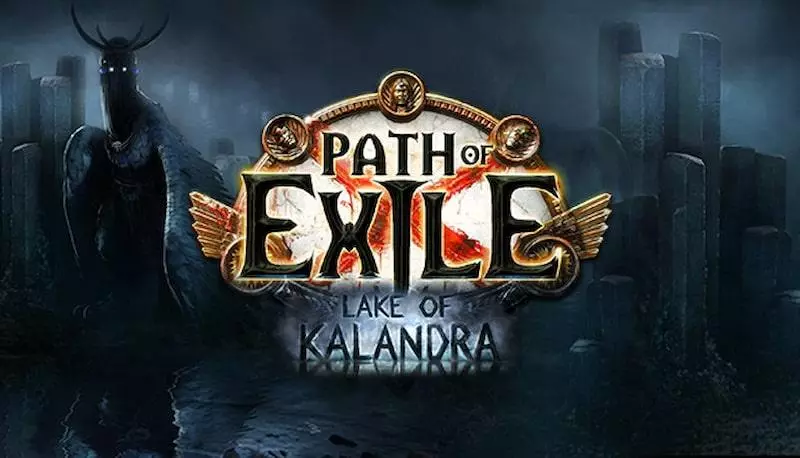 In this article, I will present you PoE Delirium Everywhere Builds that will be suitable for the event. In this case, you will need something tanky to comfortably run mirrors of delirium.
Path of Exile is a hack–and–slash game that every three months have a new league released that adds new content to the game.
READ NOW: All of the Best Black Friday The Last of Us Part 1 Deals 2022!
This time the release date has been delayed and to fill the hole that was created due to the rescheduling of the new league we have events.
PoE Delirium Everywhere Builds
#5 Reap
Build not exactly tanky but with huge damage that can tank most things with enough investment. This is a very expensive build so I wouldn't recommend it for an event but if you want to test how it works in the early game this event might actually be a good testing ground. The skill throws a Scythe in front that spins around and does damage.
Pros:
Awesome scaling
Smooth leveling
Quiet tanky
Unusual starter
Cons:
Hard to balance resistance with health points
Required unique items
Very expensive
A lot of respecs
Leveling and End Game PoB: https://pastebin.com/rVjQZEth
Cold version of the build: https://pastebin.com/pQu1ps4M
#4 Vortex
Vortex is a skill that creates a cold circle at your feet and stays for a while. It deals damage to enemies and you are safe from it. This build does damage over time so it is given not to be fit for everyone.
Pros of the build:
Tanky
Decent single target
One button play
Decent early damage
Immunity to chaos damage
Cons of the build:
Can be expensive with upgrades
Walking simulator
Not the fastest mapper
Damage over time playstyle
Starting PoB: https://pastebin.com/vAxraGTS
Low Life Conversation: https://pastebin.com/HtkMJud8
#3 Spectral Helix
Champion ascendency gives you a ton of defense that makes you tanky enough to do delirium at a high percentage. Spectral helix is a strong starter that throws a spectral copy of a melee weapon that spins around flying in a large spiral. It bounces off on contact with a wall.
Pros:
Beginner friendly
High damage with low investment
Tanky
Suitable for Solo Self Found
Cons:
People find this playstyle "clunky"
Doesn't scale as well as other meta builds
PoB for event or league starter: https://pastebin.com/1Y2unNDP
#2 Righteous Fire
Righteous Fire is a skill that puts you in the flames and creates a circle around you that deals to you and enemies within reach damage equivalent to % of your health points. You will need a lot of life regeneration in your gear and skill tree.
READ NOW: All of the Best Black Friday Dying Light 2 Deals 2022!
This build is going to be hard for first-timers so I recommend checking other options for PoE Delirium Everywhere Builds before playing it.
Pros of the build:
Very decent mapper
Nice single-target damage
Has room to upgrade
Immunity to ailments
Tanky
Cons of the build:
Walking simulator
Upgrading can be expensive
Actually in meta so items can be quite expensive
Starting PoB: https://pastebin.com/1RwBG57P
Basically everything about Righteous Fire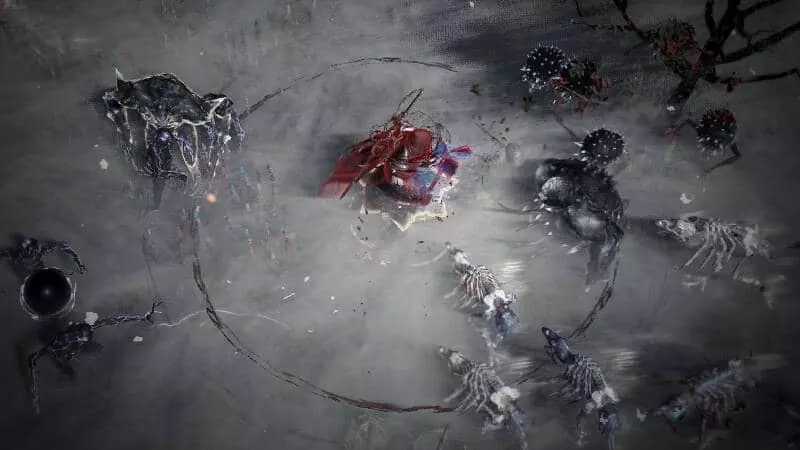 Credits: Grinding Gear Games
#1 Poisonous Concoction
Poisonous Concoction is a very tricky skill to play. Normally you would need a weapon that boosts your skill to do massive damage but in this case, you are literally forbidden to equip a weapon, because the skill won't be able to cast. This skill scales with a life flask which you need to have. It is a very strong mapper and works really well in delirium encounters.
Pros of the build:
Simple leveling
Cheap to make all content
Pretty tanky for a ranger
No need to activate flasks, it works automatically
Nice single-target damage
Comfortable to play
Cons of the build:
Poison playstyle (not for everyone)
Survivability in the early stages is not as good as it sounds (needs gear upgrades)
Fully automatic flasks need some investments
No weapon means 3 less sockets
Leveling PoB: https://pobb.in/ngKW23hF5DIJ
PoB you are aiming for: https://pobb.in/uIR7u9XHccdo
And that's all about the PoE Delirium Everywhere Builds. You can go and try it before the event starts. Stay good, exile.
---
For more coverage on Path of Exile and other games, keep tuning into Games Atlas!
RELATED: