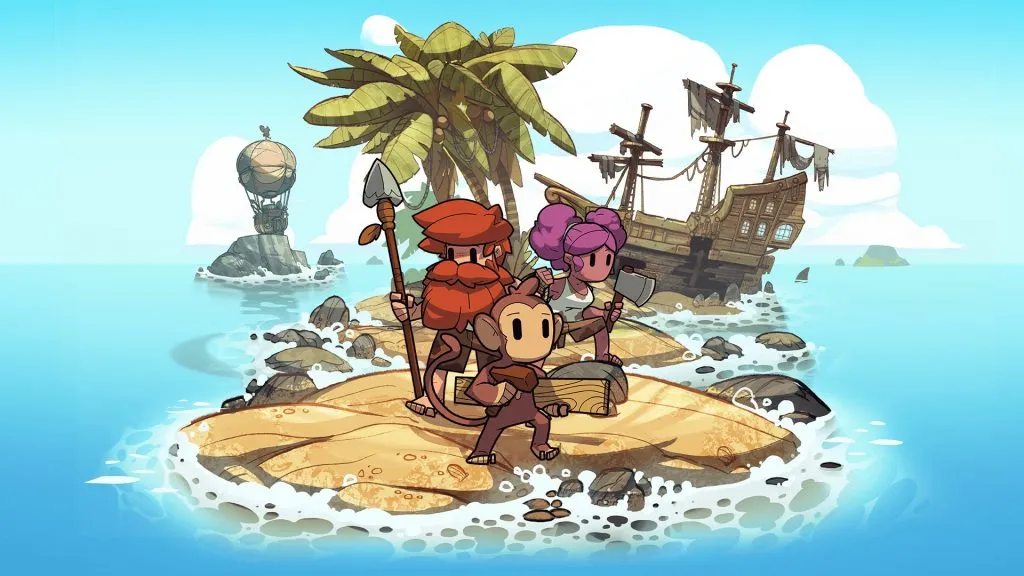 The Survivalists was released on October 9th, 2020 on PC, PS4, Xbox One X, and Nintendo Switch. The game is available for most platforms, which means many people can enjoy this little game. The Survivalists is an awesome take on a survival genre, that allows you to enjoy the game and relax during playtime, and at the same time requires some strategic thinking.
What Is The Survivalists?
The Survivalists is a classical survival game set in The Escapists universe. You get to play as a crash survivor and well... need to survive. The game was developed by Team 17.
The Survivalists is an action-adventure game with a focus on survival and strategy elements. It is presented from a top-down perspective. The game looks neat with its pixel art style. Apart from being your classical survival game it also introduces an original mechanic that differentiated the game from the competition.
During our fun with the game, we will get to explore ancient temples, gather resources, build our own camp, and much, much more. All with the help of our brown friends. The visual and audio aspects of the game make It really relaxing. I never thought that a survival game can be so eye-pleasing.
The game offers a great single-player experience, but you can also play the game cooperatively with up to 4 players. Sadly, there is no local co-op.
What Makes The Survivalists Original?
We have the ability to find and tame monkeys that live on the island we found ourselves on. They are a great help in building structures and fighting various enemies. It makes the game feel different and special. It also adds additional depth to the gameplay loop and makes the experience more original.
They look very cute and adorable but do not let it fool you. They are handy and helpful, can handle the threat of an enemy and the task of building structures all around.
The Survivalists Launch Trailer
Official Description
The Survivalists is an adventure-filled, procedurally generated survival game set in The Escapists universe. Play alone or with up to three friends in online co-op to explore fantastical islands. Are you ready to explore, build and craft in The Survivalists? Available now.
My Impressions of The Survivalists
The game went by under my radar, and just recently I found out about it. I do not usually play these types of games, but The Survivalists has something in it that drags me back in after I end my session with the game. It allows me to just chill and play around with the artistic environments and build my own shelter, help, and befriend some monkeys.
I think it is an awesome and underrated adventure, that might not please everyone, but if you liked The Escapists or just love these types of survival games and never heard of this one, then definitely check it out. The game is also not that expensive, at around 20$.
---
The Survivalists is out now on PC, PS4, Xbox One X/S, and Nintendo Switch.
For some other little, underrated games check out this article.