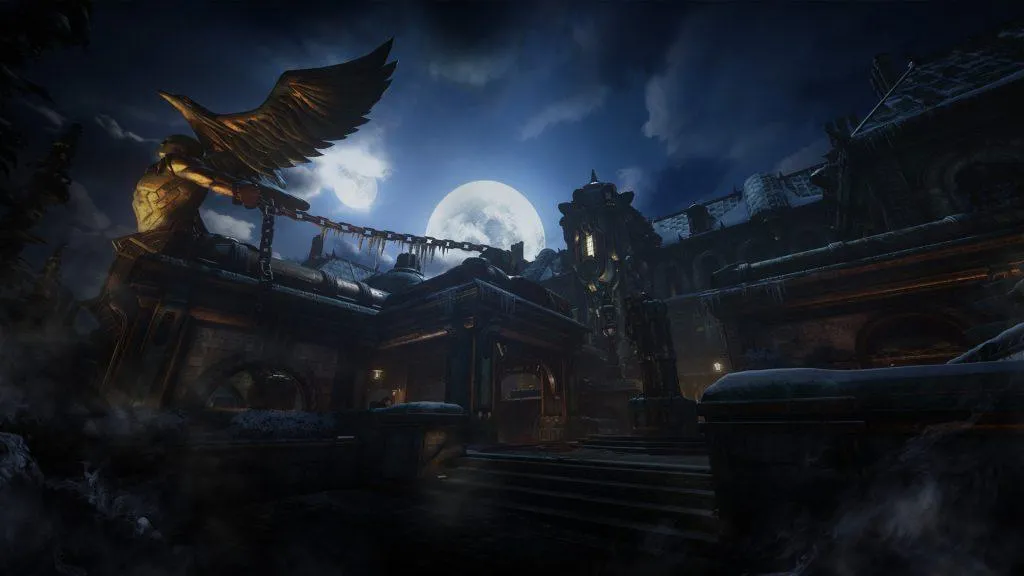 Map Description:
Asylum is a classic-style Gears map, with strong fronts across all three lanes and imposing architecture set during a dark night.
A New COG Transit Line has been installed on the outskirts of the asylum. These trains stop for no one, so if you get in their way, the Train will always be the one to come out on top. Always.
The middle offers a tight lane with multiple spaces for rifle play and intense Gnasher fights, with a hop-over flank to the train tracks. Above it stands an imposing bridge, offering sightlines for support play but at the risk of a quick flank from your enemy.
Gameplay Video: