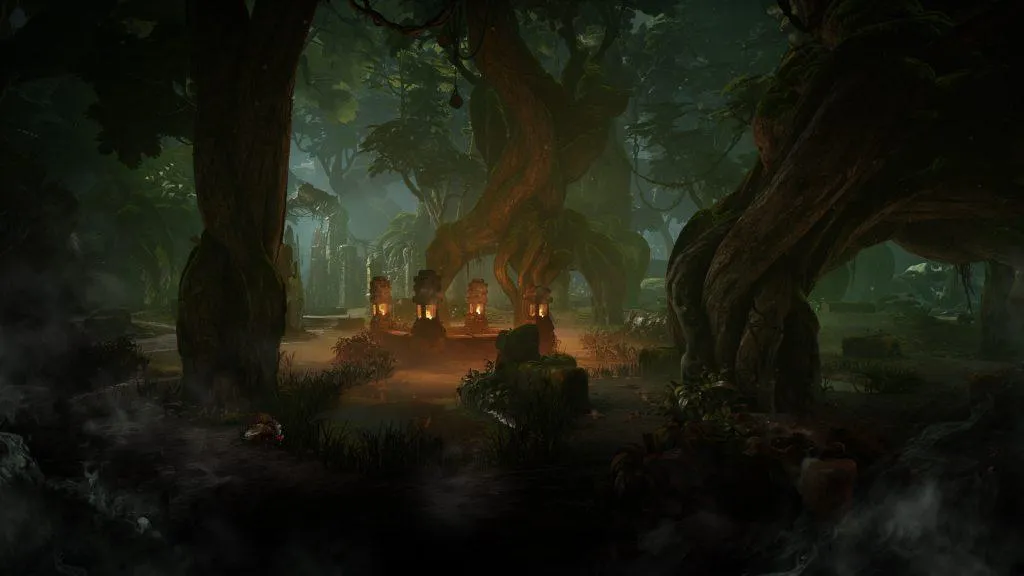 Release

Season 3

Map Type

Arena-Style (Versus & Horde)

Appearances

Gears 1
Map Description:
Pahanu is a brand new map set among the ruins of an old civilization and the twisted oversized trunks of the jungle.
This intense jungle landscape puts a unique twist on Gears combat, with its organic cover, strong flanks, intimidating rifle positions and position-obscuring fauna that's unlike anything else in Gears 5 today.
Two intimidating hills mark the spawn area for each team, leading into the open swamps of the middle of the map. The altar in its center contains a key weapon pickup, but making it there is half the battle.
Flank through the cave side for ranged weapons and another key weapon pickup. Prepare for close-range battles thanks to the tight nature of the cave formation and surrounding cover.
On the opposite side, the larger Ruins area offers a mix of combat, with solid Lancer positions overlooking the cover-filled center. Watch for risky, but deadly flanks from the mid-cut.
Gameplay Video: