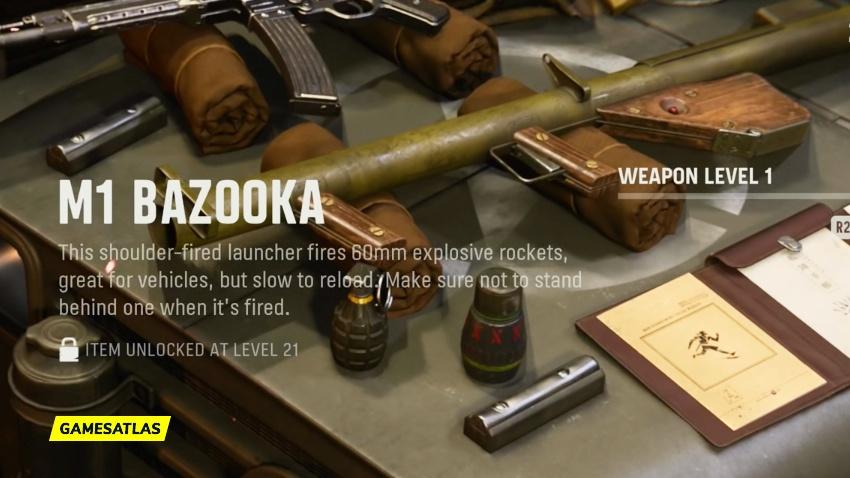 The M1 Bazooka is a weapon featured in Call of Duty: Vanguard, it is one of the Launchers available in the game.
The M1 Bazooka will be released with the launch of the game on November 5, 2021, and it will also be available in Call of Duty: Warzone later this year.
This shoulder-fired launcher fires 60mm explosive rockets, great for vehicles, but slow to reload. Make sure not to stand behind one when it's fired.
Your progression across both Call of Duty: Vanguard and Call of Duty: Warzone will be unified, every weapon you unlock in Vanguard will be also accessible in Warzone, including Blueprints and camo variants.
Weapon customization and attachments will also return in COD Vanguard, and this time you'll be able to modify some weapons with up to 10 attachments.
M1 Bazooka Weapon Info
Weapon Class

Launchers

Weapon Type

Secondary Weapon

Release

Game Launch

Unlock Level

21
M1 Bazooka Blueprints List:
The blueprints for this Weapon will appear here once they are revealed.