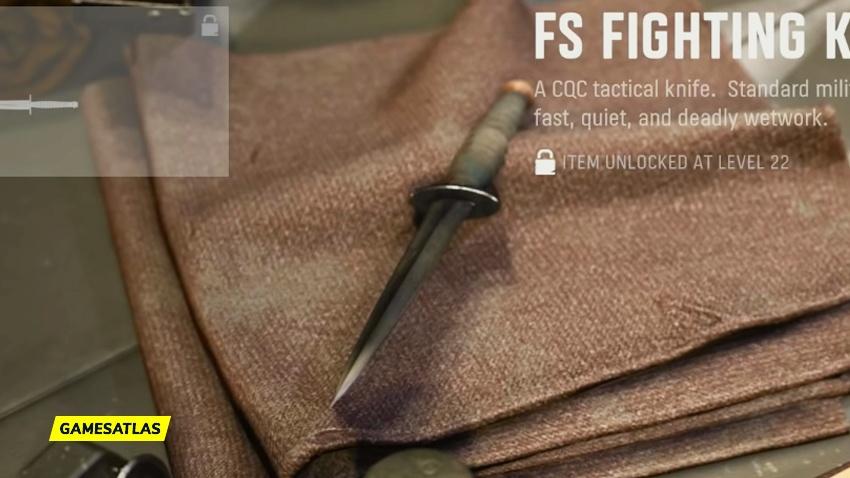 The FS Fighting Knife is a weapon featured in Call of Duty: Vanguard, it is one of the Melee available in the game.
The FS Fighting Knife will be released with the launch of the game on November 5, 2021, and it will also be available in Call of Duty: Warzone later this year.
A CQC tactical knife. Standard military issue, employed for fast, quiet, and deadly wetwork.
Your progression across both Call of Duty: Vanguard and Call of Duty: Warzone will be unified, every weapon you unlock in Vanguard will be also accessible in Warzone, including Blueprints and camo variants.
Weapon customization and attachments will also return in COD Vanguard, and this time you'll be able to modify some weapons with up to 10 attachments.
FS Fighting Knife Weapon Info
Weapon Class

Melee

Weapon Type

Secondary Weapon

Release

Game Launch

Unlock Level

22
FS Fighting Knife Blueprints List:
The blueprints for this Weapon will appear here once they are revealed.