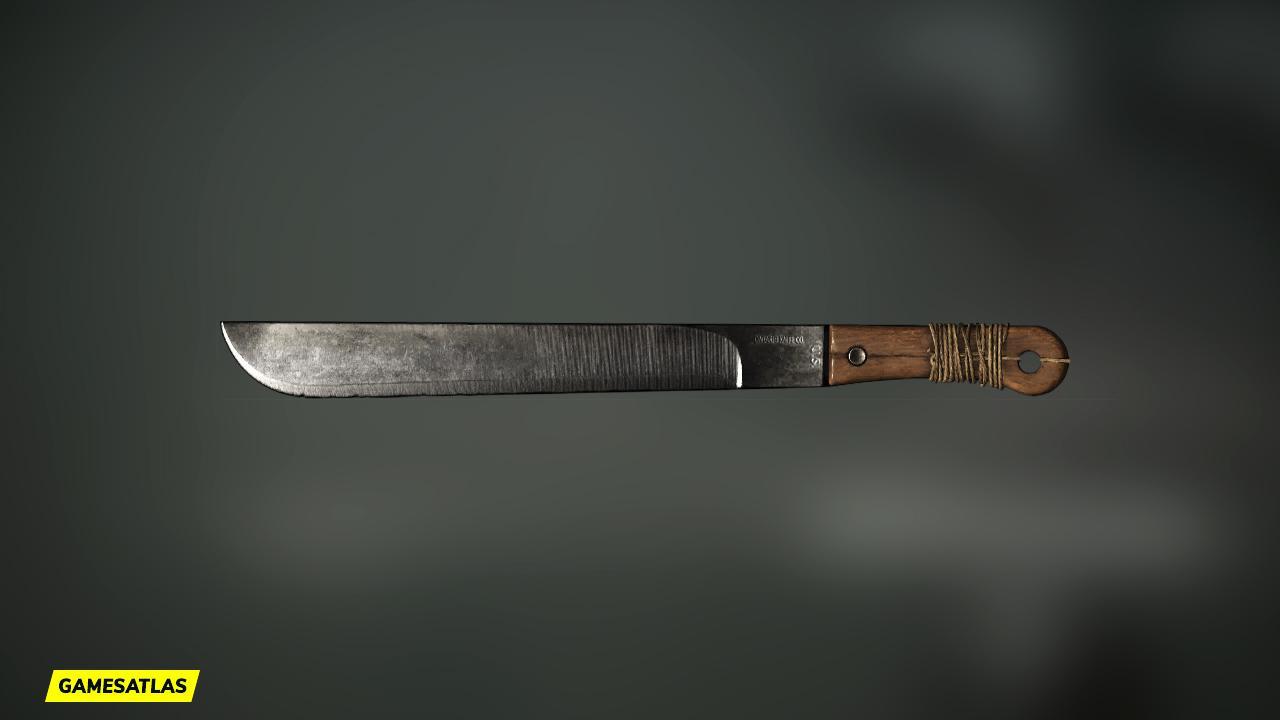 Game

Black Ops Cold War

Weapon Class

Melee Weapons

Phonetic Alphabet

Echo

Weapon Type

Secondary Weapon

Release

Season 2 (BOCW)

How To Unlock

Earn a Back Stabber medal in 15 different matches (melee kill from behind), or purchase a bundle with a Blueprint version when it appears in the Store.
Machete Weapon Description
Manufactured from a durable steel blade, the Machete is a broad foot-long blade tempered to maximum toughness in order to withstand chipping and breaking. It is widely used in tropical countries as both a weapon and an agricultural tool, and is the preferred melee weapon of choice for Naga in stealth and close-quarters engagements.
Machete Blueprints List