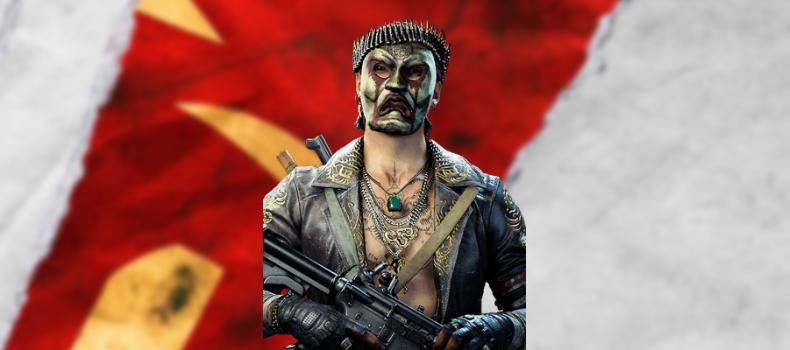 Release

Season 2 (BOCW)

Nationality

Laotian

How To Unlock

Purchase the Operator Pack: Naga from the Store

Faction

Warsaw Pact

Unit

Perseus
Kapano 'Naga' Vang is a playable Operator character available in the multiplayer modes of Call of Duty: Black Ops Cold War and Warzone. Naga is a member of the Perseus unit in the Warsaw Pact faction.
Born in Laos and raised through decades of conflict, Kapano "Naga" Vang is a former warlord who grew rich trafficking drugs and weapons through the notorious Golden Triangle. Feared by his men because of his temper and brutality, he was a prime candidate for recruitment by Perseus. Following the orders of this threat to the free world, Naga uses his established supply lines to move WMDs around the globe and personally delivers vengeance to those who dare to stop or intercept his contraband.
Naga Skins in COD Black Ops Cold War and Warzone: