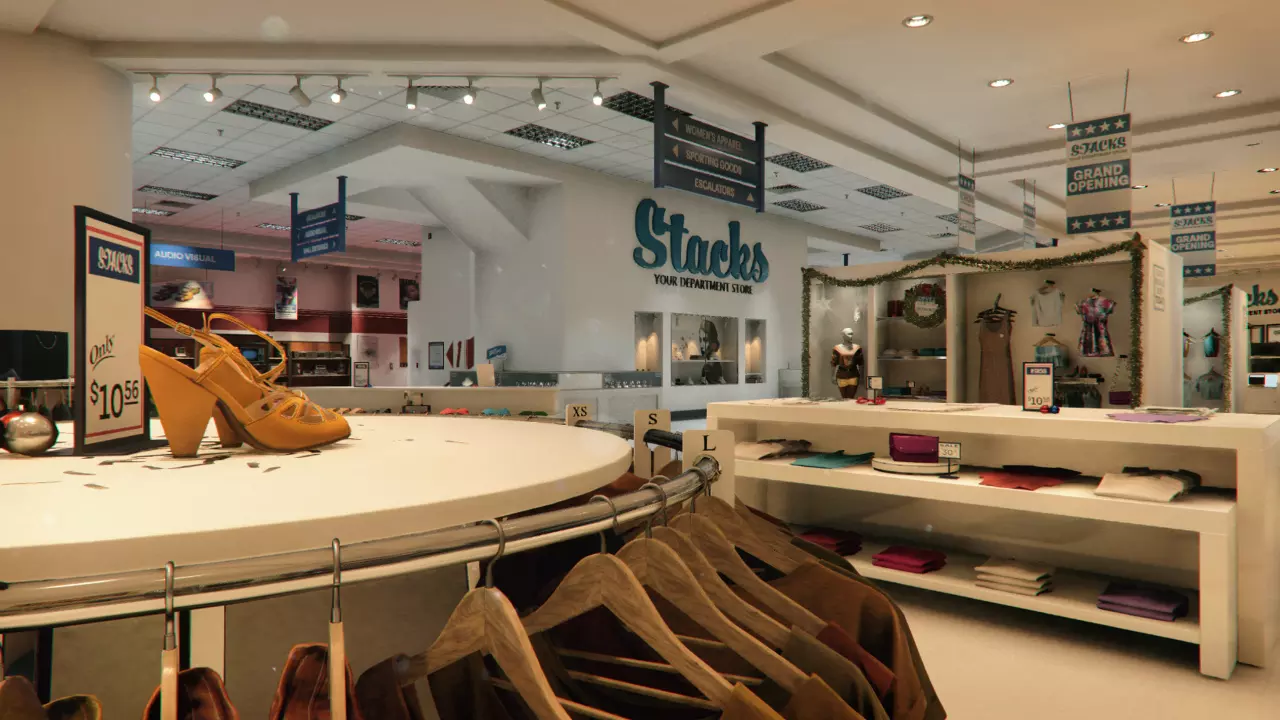 Showroom Map Description:
Showroom is a multiplayer map featured in Call of Duty: Black Ops Cold War. It was added on August 12, 2021, as part of the free content included in Season Five. It is a small-sized map designed for 2 vs 2 / 3 vs 3 Gunfight and Face Off battles.
All sales are final in this small-scale map built for Gunfight and Face Off variants. Showroom is set in the cordoned off Stacks emporium within the long-abandoned mall in New Jersey, The Pines.
On this map, expect to have fast fights over and around various displays and kiosks, which provide a unique aesthetic and map structure compared to the other smaller maps in Black Ops Cold War.
Gunfight Tournament fans can expect Showroom to have a big summer blowout later this season as the marquee location of a future tournament.
Showroom Map Layout: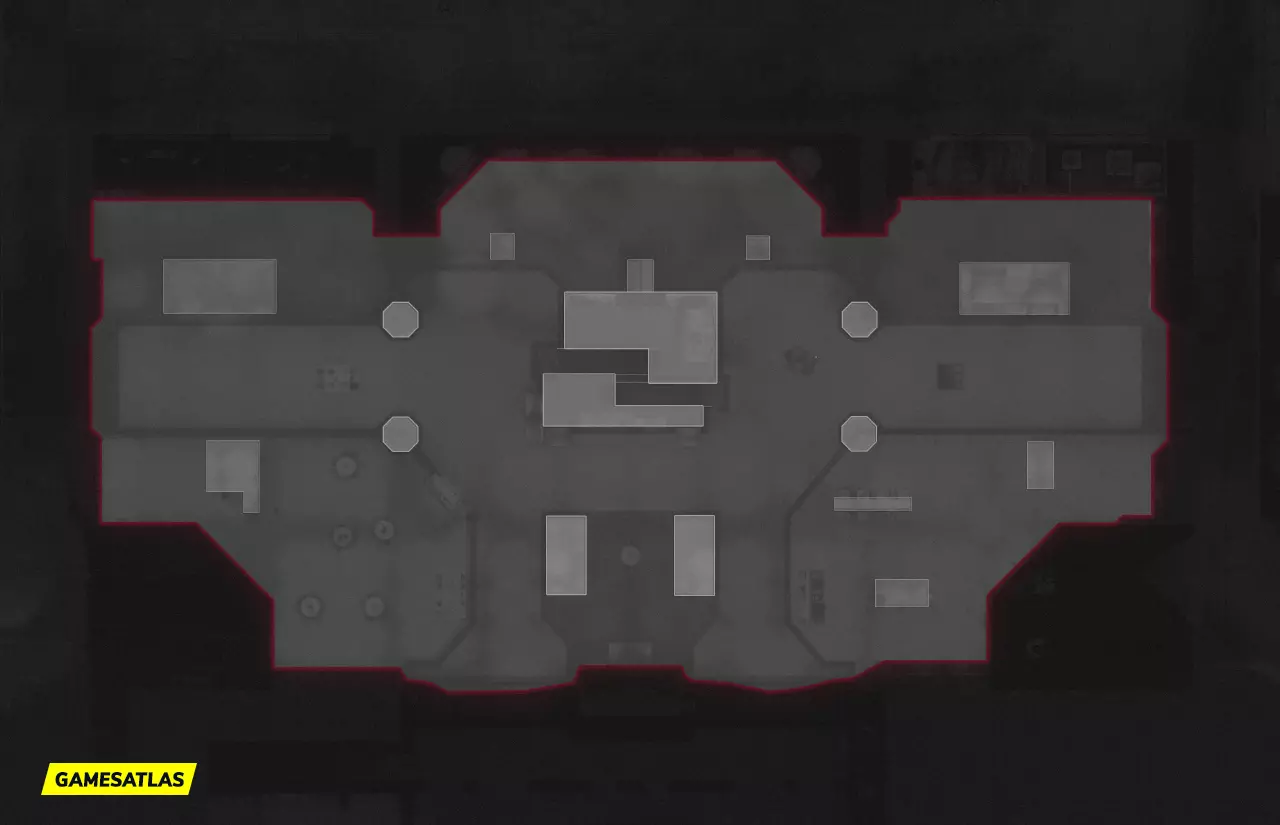 Showroom Screenshots: