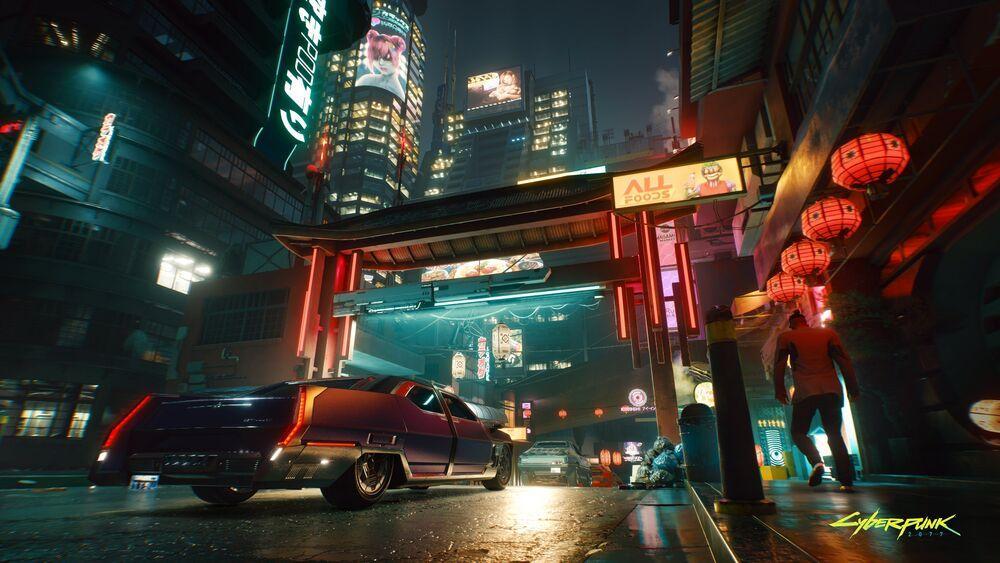 Just a single glance at Cyberpunk 2077 is enough to notice how strong Japan's influence over Night City is. Japanese writing accompanies English on signboards, neons, and advertisements. The traditional architecture blends in seamlessly with futuristic buildings and infrastructure.
All of this and much more indicates the tight grip that Arasaka holds on the city. To an unaware observer (especially belonging to the Western culture), those elements are aesthetically pleasing and make the world of the game more exotic. However, many players wonder whether they carry any meaning and whether there are any easter eggs hidden in them.
Below we present the subjective list, dissecting the most interesting Japanese elements and Easter Eggs in Cyberpunk 2077.
Easter eggs in Vehicles, Weapons, and Armor names
If you played the game, you probably noticed that the names of weapons, items, clothes, or vehicles sometimes have a Japanese sound to them. Similar to the English ones, some of them contain easter eggs.
Yaiba Kusanagi CT-3X Motorcycle
The Kusanagi CT-3X is a Japanese motorcycle produced by the Yaiba corporation. The name of the company, Yaiba, most likely refers to the Japanese word that means blade. Imagine a motorcycle at full speed - you must admit that the association with a blade cutting through air is reasonable.

The name of the model, Kusanagi, refers to the classic anime "Ghost in the Shell"; specifically to the main character, Major Motoko Kusanagi.
If you are wondering how you can lay your hands on this motorcycle, you can buy it from one of the fixers, Wakako Okada. She will message you with an offer when it is available for purchase. If you want to find more about acquiring vehicles in Cyberpunk, we recommend checking our guide on the topic.
Nekomata Weapon
The name of the Nekomata sniper rifle refers to one of the Yokai (a class of supernatural monsters and spirits in Japanese folklore) of the same name.
Nekomata are two-tailed cat monsters living in towns and cities. According to mythology, they transform from ordinary cats and increase in power and intelligence as they age. They look down on humans, and their abilities include summoning fireballs, necromancy, and blackmail.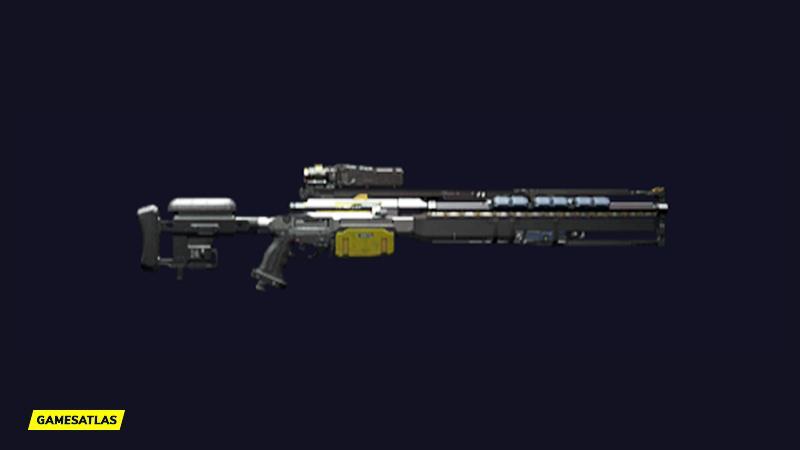 You can find this weapon in the game sold in Weapon Shops and Vendors across Night City.
Jigoku no Oni Reinforced Composite Menpō
There are many types of Menpō you can equip in the game. Originally, they were a type of facial armor worn by the samurai. They were made out of leather and iron and served not only as protection but also as a way to intimidate the enemy. The name of this specific one refers to Oni - Japanese demons and another element of the folklore on the list. On top of that, the phrase Jigoku no Oni can be translated into "A Demon of Hell". If this will not intimidate V's enemies, we don't know what will.
You can acquire this item at Saeko's in Japantown.
Kabuki (Watson)
This vibrant sub-district of Watson is less of a single element but rather a section of the game. Because of that, it deserves a separate section on our list. It is so full of visual references we would need a hundred articles to showcase them all. Luckily, we can also find something interesting, by simply looking at its name though.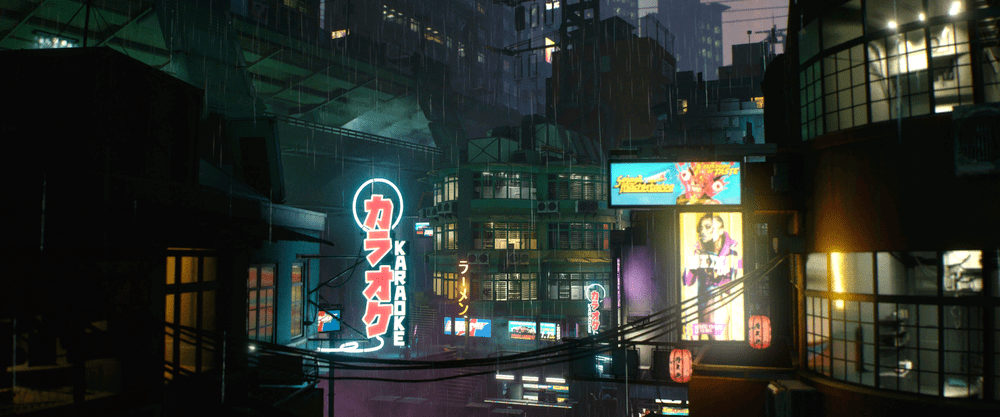 Firstly, Kabuki is the name of a type of classical Japanese theatre. It involves very stylized singing, dancing, and actors wearing exaggerated costumes. It has been present as a theatrical form in Japan for over four centuries.
Kabuki the red-light district of Edo is also one of the main settings for the Gintama anime. It exists not just in fiction though - it is a district of modern-day Tokyo as well. Today it functions as an entertainment district, although it is known to many as a red-light district, similarly to the setting of Gintama. It is infamous for being sketchy and full of tourist traps. The similarity to the shady aura of Night City's Kabuki is apparent. However, real-life Kabuki is much safer for tourists!
What do you think about our list? Is there anything you think deserves to be included? Let us know in the comments and if you found this article interesting, be sure to share it!