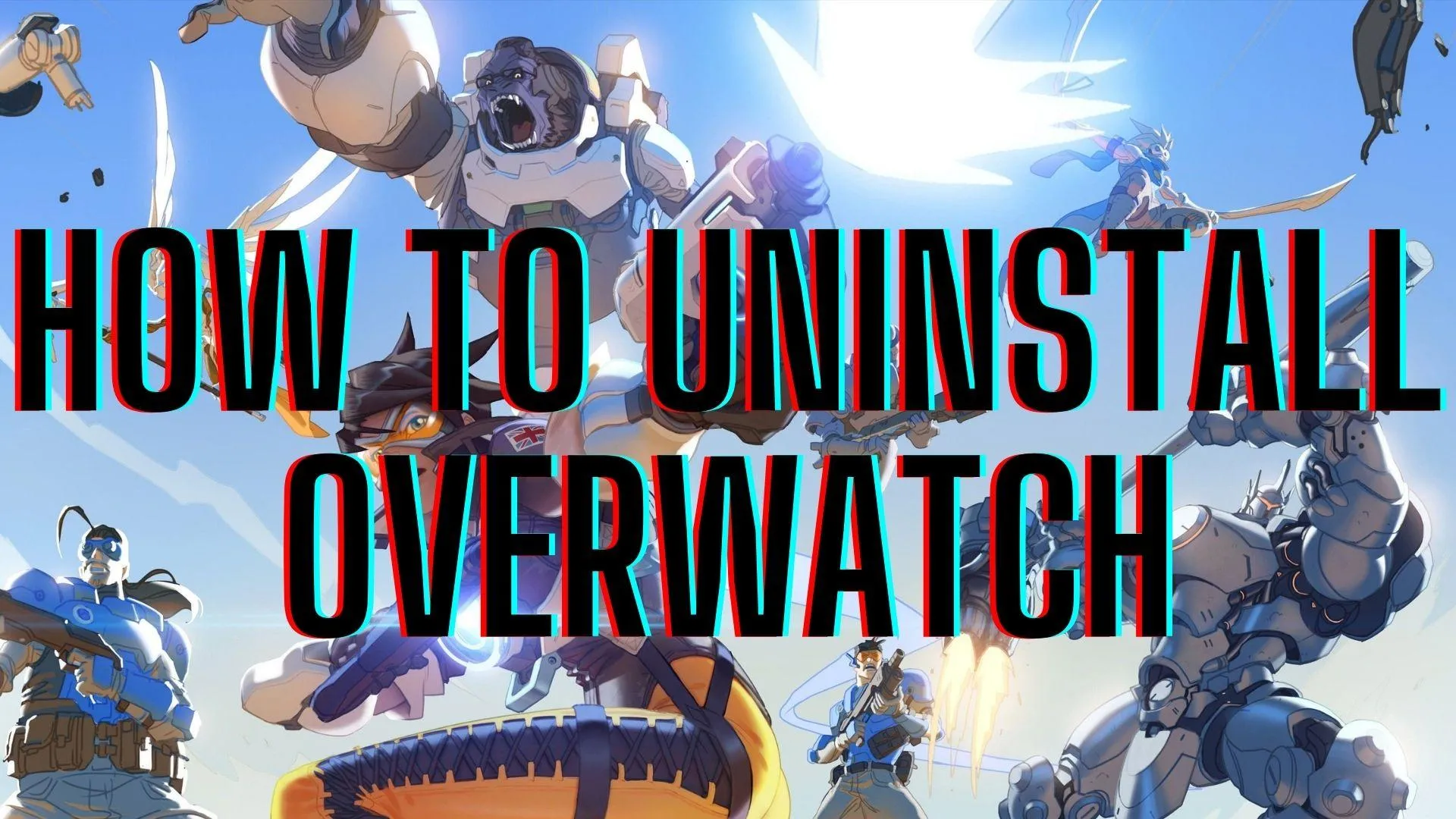 Have you ever wanted to know how to uninstall Overwatch? Look no further. I will explain all the details and steps you have to do to uninstall Overwatch in this article.
The methods might differ, so here I will be going over the Windows 10 option. It is the most common operating system at the moment. If you have an older system, just look for the options in Control Panel, then Add or Delete Programs, search for Overwatch, and press Uninstall.
In the case of this game, there are two different methods of how to uninstall Overwatch. You can either do this with your operating system's settings or using Battle.net.
Important! Make sure you are 100% certain of the decision. You can always download the game later so it is not permanent, but if you just had a bad game and got angry, just chill out for a bit, and then reconsider if you are sure about it. If so, then go ahead.
Why Would Anyone Want to Know How to Uninstall Overwatch?
There are many reasons why someone wants to uninstall a certain game. With Overwatch, there are several reasons someone would want to delete it. Here are some of them:
You got bored of the game
You need more space on your PC
The game was installed to play with your friends, and now you play other games together
Overwatch might encounter errors and bugs that require you to reinstall the game, in order to do that you will need to uninstall it first
How to Uninstall Overwatch: A Quick Guide
Windows 10
Method 1. Operating System
Step 1. Open Windows Settings
Step 2. Click the Applications button
Step 3. Scroll down and find Overwatch
Step 4. Press Uninstall on the right
Step 5. Confirm that you want to uninstall the application
Step 6. Wait for the process to be completed
Method 2. Blizzard Game Launcher
Step 1. Open Battle.net
Step 2. Find Overwatch Application on the left
Step 3. Click on the settings button
Step 4. Select Uninstall Game at the bottom of the list
Step 5. Confirm that you want to uninstall the game
Step 6. Wait for the process to be completed
That is pretty much it. Now you do not have to worry about the game taking up space on your hard drive and in your mind!
Exemplary Problems with Uninstallation of Overwatch
Obviously, you wanted to know how to uninstall Overwatch, but there are some problems you should be aware of. I mentioned two methods of the removal procedure because you might encounter some issues.
The application might not show up in your applications list. You will have to use another method in that situation. Some of the data might be left over after one of the installations. You might remove it via Blizzard Game Launcher, but the game might still show up in your applications for an unknown reason because there are some files left.
Now You Know How to Uninstall Overwatch
Overwatch is a great game, but players can be annoying at times. You might want to take a break from the game for longer or perhaps just quit it entirely. In that case, there is no need for the game to take up redundant space on your PC. Do not worry, because you are always able to download the game again in the future.
---
Overwatch is out now on PC, PS4, Xbox One X/S, and Nintendo Switch.
For more guides, check out this article.