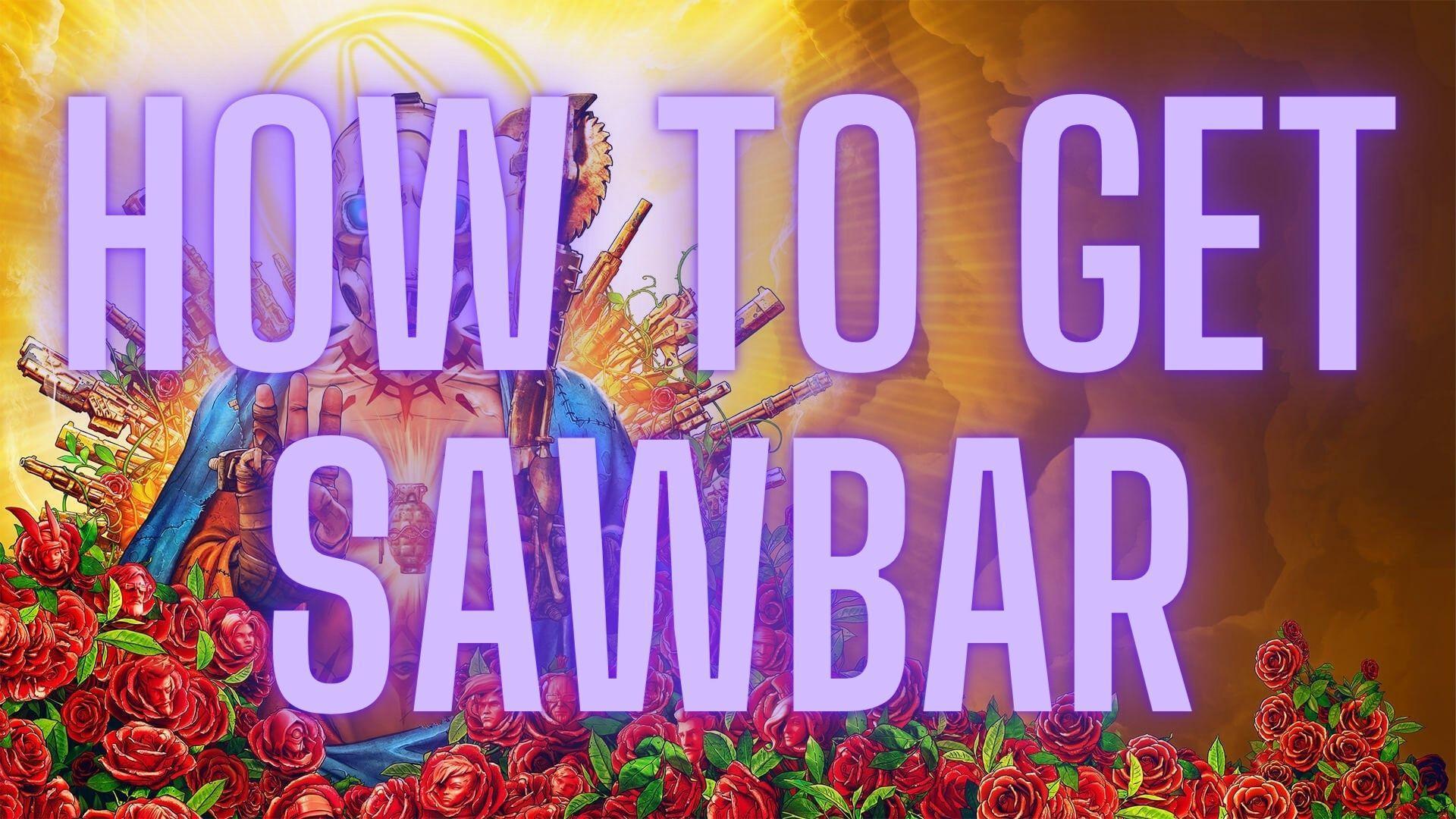 In this article, you will learn all you need to know about this explosive assault rifle. You will know how to get Sawbar in Borderlands 3.
How Sawbar Works in Borderlands 3
This Children of The Vault Assault Rifle is a very original piece of gear. It shoots projectiles in a straight line and after some distance they create explosions. The range of the explosions is fixed so it does not matter how do you aim. It deals a decent amount of Splash Damage.
It is especially effective on Moze who can extend the heat capacity, and increase Splash Damage with various skills in her skill trees.
The weapon is always predetermined to come in a fire element. It spawns three projectiles ad the designated range that deal Splash Damage in a specific pattern. Now let's see the specifications of the weapon and then I will tell you how to get Sawbar in Borderlands 3.
Sawbar Specifications
Manufacturer: Children of The Vault [COV]
Weapon Type: Assault Rifle
Rarity: Legendary
Base Ammo Consumption: 1 per shot
Ability to World Drop: Yes
Elements: Fire
Damage Type Increases
Splash Damage
Weapon Damage
Gun Damage
Assault Rifle Damage
Area of Effect Damage
COV Weapon Damage
Drop Location: Borman Nates, Meridian Outskirts map on the planet Promethea
Drop Chance: 10%
Red Text: "Suppressing Fires!!!"
Weapon Card: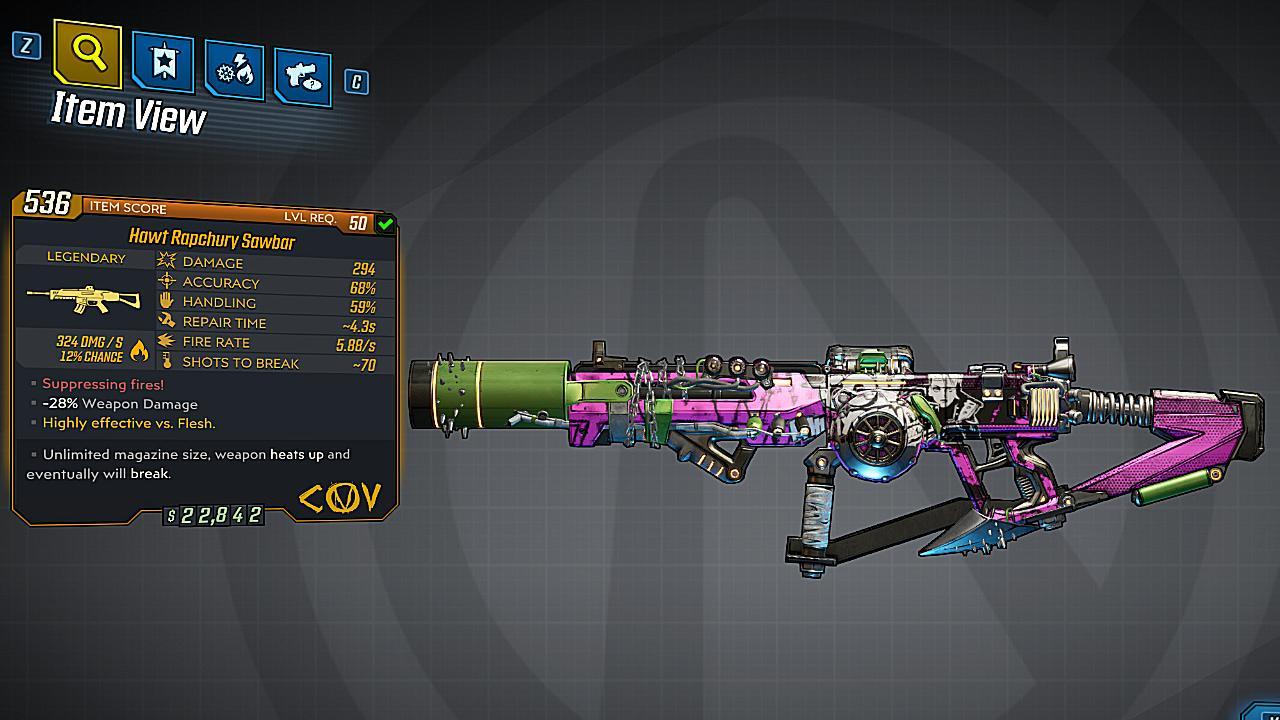 Credit: Gearbox Software
How to Get Sawbar in Borderlands 3
In order to get the weapon, you must find and defeat a Rare Enemy that spawns in the Meridian Outskirts on Promethea. His name is Borman Nates.
After arriving at Promethea and meeting with Lorelei you will be able to go to Meridian Outskirts and farm Borman Nates. You do not need to finish any particular mission in the game in order to farm this enemy. It is a boss that has a normal health bar. You will need to use fire elements effectively to defeat the boss. He also has a shield that is vulnerable to shock and radiation damage After doing so there is a 10% chance of getting the Sawbar.
It has a low drop chance, especially if you are looking for a specific anointment. However on April 8th, in the new patch to Borderlands 3, you will be able to reroll anointments on weapons for the right price [eridium]. It might make farming for the perfect Sawbar a lot easier, but you definitely know everything you need on now how to get Sawbar in Borderlands 3.
Is Sawbar Worth the Effort?
It depends on what your build needs. It is particularly good on Moze, because of her ability to increase Splash Damage, but overall it is not the weapon for the endgame. If you are going to get the weapon in your normal playthrough or even on True Vault Hunter mode but without any Mayhem Levels, then Sawbar might come useful, especially against enemies with a health bar without a shield and armor. Hopefully, after this article, you know exactly how to get Sawbar in Borderlands 3.
---
Borderlands 3 is out now on PC, PS4, PS5, Xbox One X/S, and Xbox Series X/S.
For more Borderlands 3 news, check out our DLC Release article.