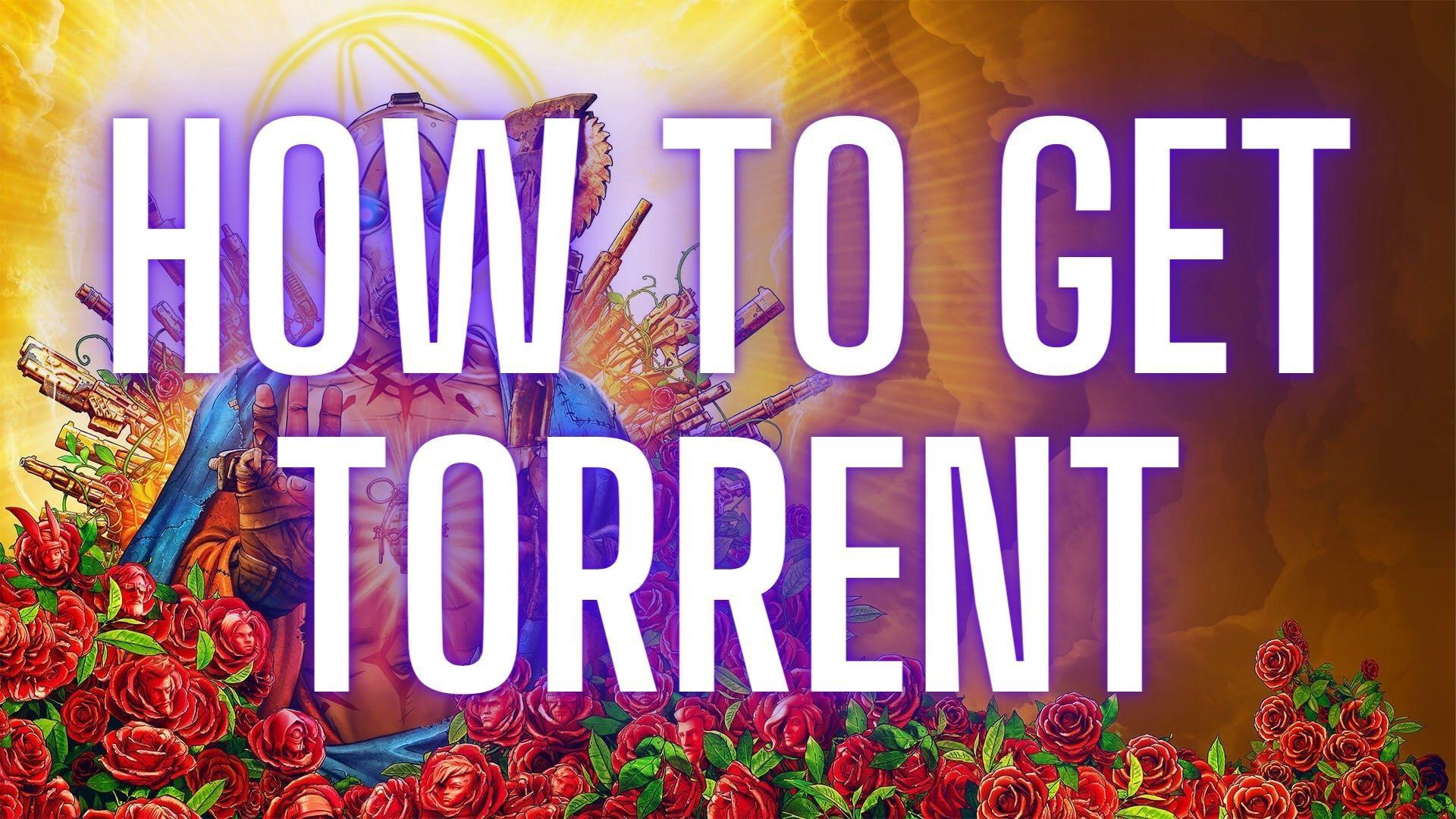 In this article, you will learn all you need to know about this brand new DAHL Submachine Gun added to Arms Race from Designer's Cut DLC in Director's Cut DLC. You will know how to get Torrent in Borderlands 3.
Important! This weapon can drop on any Mayhem Level. You will not need to finish the story to get your hands on the Torrent SMG.
How Torrent Works in Borderlands 3
This awesome SMG comes only in full auto firing mode. It has a very high fire rate, damage, and magazine size. Its special ability is that every 10th shot deals additional shock damage. I can come in most of the elements, so it is a great weapon to match against enemies.
It will work exceptionally on Zane, with his high gun damage bonuses, but you can play it on every Vault Hunter.
Now, let's see the specifications of the weapon, and then I will tell you how to get Torrent in Borderlands 3.
Torrent Specifications
Manufacturer: DAHL
Weapon Type: Submachine Gun
Rarity: Legendary
Base Ammo Consumption: 1-2 ammo pre-shot depending on the variant
Elements:
Fire
Shock
Corrosive
Radiation
Damage Type Increases
Weapon Damage
Gun Damage
Submachine Gun Damage
DAHL Weapon Damage
Drop Location: Red Chest, Heavyweight Harker or World Drup in Arms Race in Stormblind Complex map on the planet Pandora
Drop Chance: Not calculated yet
Red Text: "haha gun go brrr"
Weapon Card: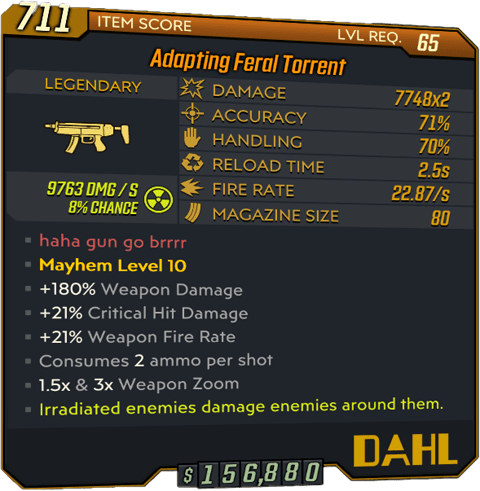 Credit: Lootlemon
How to Get Torrent in Borderlands 3
In order to get the weapon, you can play on Mayhem Level or without it at all. You want to play the new side mode from the Designer's Cut DLC: "Arms Race".
In Arms Race, you need to battle the constantly decreasing storm like in Battle Royale games. You can find the Torrent in one of the chests, get it as a world drop or dedicated drop from Heavyweight Harker.
The main boss of this game mode has three phases, and the first one is a big shield, so you will need shock or radiation to get rid of it. Then, you will face phase 2 with his dog, which consists of armor. You want to use cryo and corrosive to effectively get rid of the beast. Lastly, he will get off his dog, and you will be fighting his health bar. The fire element is good for that.
It has a low drop chance, especially if you are looking for a specific anointment. However, on April 8th, we got a new patch to Borderlands 3, and you are able to reroll anointments on weapons for the right price [250 eridium]. It might make farming for the perfect Torrent a lot easier, but you definitely know everything you need on now how to get Torrent in Borderlands 3.
Is Torrent Worth the Effort?
Definitely yes.
It is a brand new weapon, and instantly one of my favorite SMGs in the entire game. It shoots really fast, which can fit a lot of builds. The only downside to this weapon is the lack of Splash Damage.
Hopefully, after this article, you know exactly how to get Torrent in Borderlands 3.
---
Borderlands 3 is out now on PC, PS4, PS5, Xbox One X/S, and Xbox Series X/S.
For more Borderlands 3 news, check out our DLC Release article.