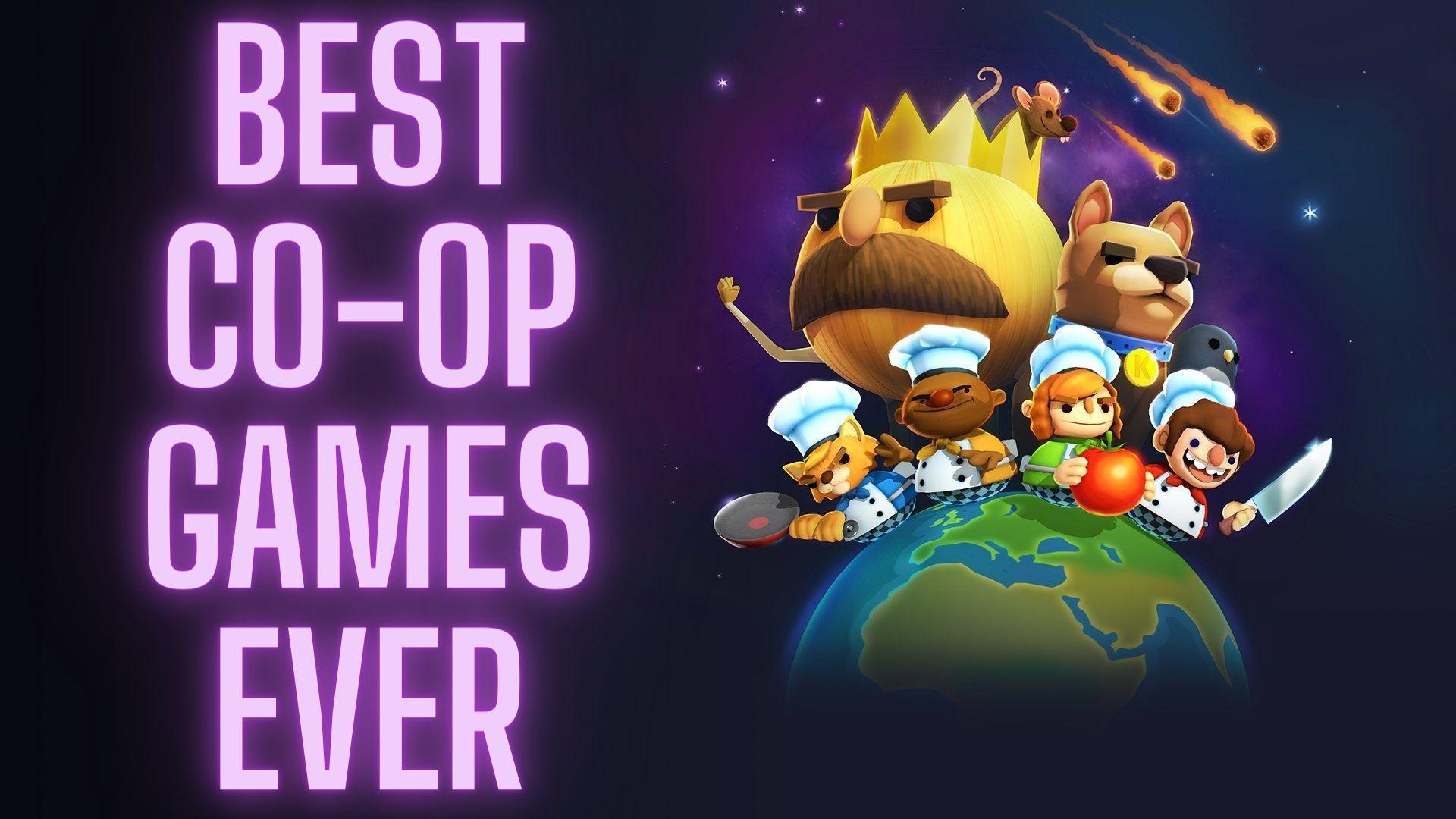 When we think of the best co-op games ever or just any co-op game we always think of either the campaign or some mini-games. Here we have some games whose gameplay solely relies on teamwork. You have to coordinate like never before to beat the clock and deliver on food or succeed in moving out. Let's check out some of the Best CO-OP Games ever made.
Moving Out and Overcooked: The Best CO-OP Games
Some of the Best CO-OP Games Ever are definitely these two titles. Overcooked and Moving Out are two similar pieces of art, that heavily rely on strong and coordinated cooperation. Let's see what stands out in these two titles that they have earned to be called one of the Best CO-OP Games Ever. Both the Moving Out and Overcooked series were published by the same producer Team17.
There is the original Overcooked, Overcooked 2, but I took into consideration the ultimate experience of Overcooked: All You Can Eat that contains all the levels and challenges included in previous entries. It is just the same, but better than ever.
Best CO-OP Games Ever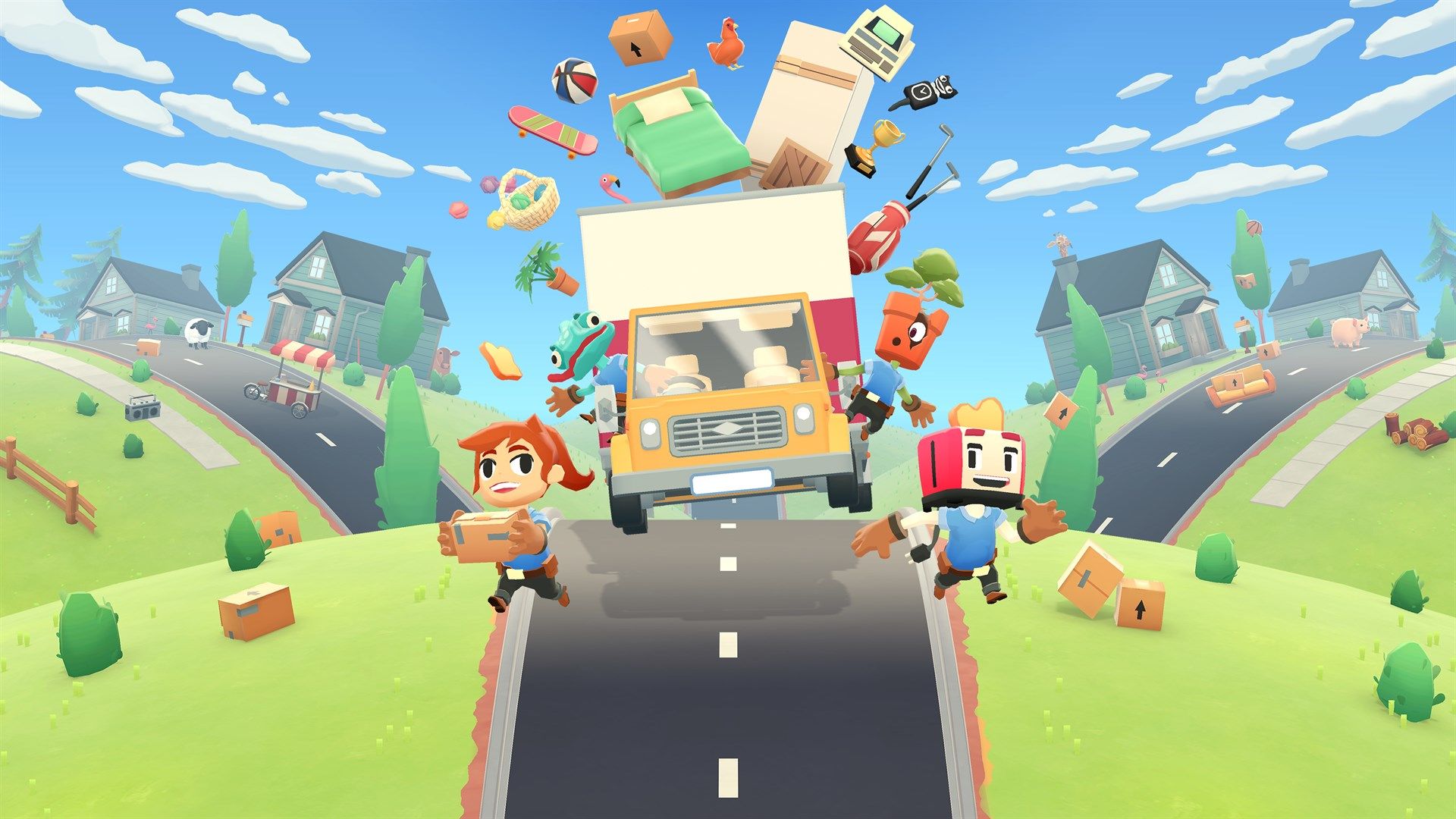 Credit: Team17
Overcooked: All You Can Eat
The game was released several months ago but today on March 23rd, 2021 is also releasing on PC, PS4, Xbox One X/S, and Nintendo Switch. The main gameplay assumption is very, very simple. You cook the dinner from the ingredients at your disposal in a certain amount of time. The fun starts when you have to prepare the food. Then the chaos begins, and you start running around with tomatoes.
The beauty of the game starts where the gameplay begins, you need to use quick thinking and teamwork to be able to pass a certain challenge and level. You with your friends need to decide who is responsible for cleaning the dishes and who will cut the food. Do not forget someone has to prepare the meat!
It is easy at first, but its simplicity is what makes it an amazing game for any age group and a very accessible title to pick up on. Even people who are not born in games can enjoy the beautiful art style of the game combined with the gameplay that requires just the cooperative aspects.
Overcooked: All You Can Eat Launch Trailer
Moving Out
The game is very similar to Overcooked when you look at it at the first glance, but plays completely different. The graphics are in the same style as Overcooked, but its focus is not on the food but just "moving out". You need to grab your stuff from your home or an office and move it to the designated space in a certain amount of time. Some items are heavy and require you to call your friends. This is where the cooperative mechanic starts and takes the wheel.
You and your friends have to work in a coordinated fashion in order to pack up the furniture and other items. The physics work in over-the-top fashion, and it fits perfectly the chaos of a couple of characters running around in amok, trying to pack the biggest couch or as many coffee makers as possible.
Recently we got a DLC to this gorgeous game called Movers in Paradise, where we got another 24 levels on the sunny Packemore Island to experience.
Moving Out Launch Trailer
The Beauty of CO-OP Games
The titles in this genre are not very popular, and we need to cherish what we have, and with the release of the original Overcooked back in 2018, we got a start of a beautiful subgenre in gaming that relies simply on the fun of teamwork. Moving Out is another step into bringing the cooperative experience to a wider audience, and let us hope it is not the end and we will see some other genius ideas brought to life with this art style and gameplay to add to the best co-op games ever made. Definitely check out these games for yourself.
---
Moving Out is available now on PC, PS4, Xbox One X/S, and Nintendo Switch
Overcooked: All You Can Eat is available now on PC, PS4, PS5, Xbox One X/S, Xbox Series X/S, and Nintendo Switch
For more games with local cooperation check out this article.