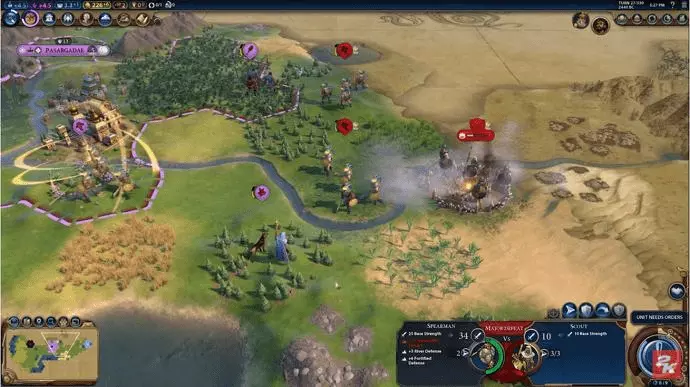 Barbarians have been the most irritating element in each of my Civilisation 6 playthroughs. Just as I think I have them all in check and can give my full attention to expanding my civilisation, yet another group appears seemingly out of nowhere. Despite that, so far the players' interactions with barbarians have been relatively simple - they have been nothing more than the enemy to get rid of.
There has been a lot of untapped potential in barbarians and the developers have, at last, recognised that. The way you interact with Barbarians will change completely with the new update. You will be able to download it for free if you have the basic game, you do not need to own any of the expansions.
Civilisation VI: Barbarian Clans Game Mode
The February update will come out on February 25th and will introduce a new game mode named Barbarian Clans. According to the developers, it came to life as a response to players' suggestions on social media. As the mode's name suggests, Barbarians will get divided into 6 clans, each appearing on or near different map conditions, for example, the Hills Clan will live near hills and Rover Clan in proximity to horse resources. Each of the Clans will specialise in a different type of unit. They will also have the ability to claim and build unique units from a civilisation, even if that civilisation is not present in the game.
Every turn, Clans will generate progress. If they accumulate enough, they will be able to convert into a city-state. This does not necessarily mean bad news though. You will be able to become their suzerain and live with them peacefully, which was something unthinkable before.
Other new options include paying a bribe so that the Clan stops attacking your cities and hiring Barbarian units to serve in your army. You will also be able to 'encourage' them to attack another nearby civilisation or city-state. If Barbarians abduct any of your units you can pay a ransom to quickly get it back. Take in mind, however, that exchanging gold with a Clan will boost its progress towards becoming a city-state.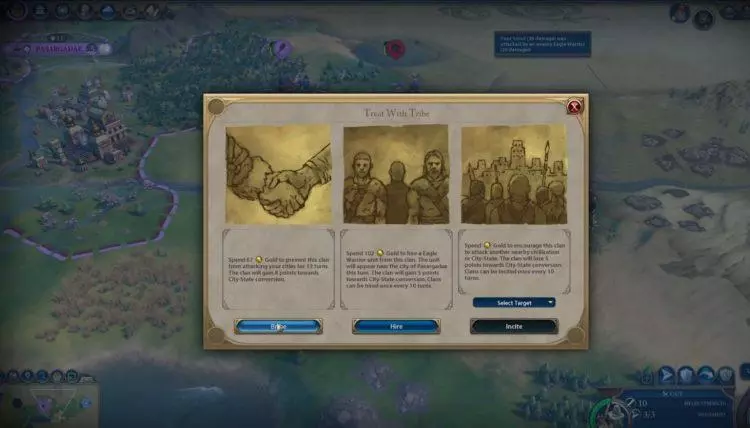 If you decide to stick to the usual routine of getting rid of Barbarians, you will have two options. You can wipe the Clan off the map, which is identical to destroying Barbarian outposts before the update. You can, however, raid the Clan - this action will keep the Barbarians alive and give you gold while also taking away some of the Clan's progress towards becoming a city-state.
Leader Selection Pool
Aside from the new game mode, the update also introduces the leader selection pool - you will be able to customise the opposing leader selection in the game. If you find a certain leader to be annoying for any reason you can simply eliminate them from the pool, which will guarantee they will not appear in your game. This tool can also be used both in single and multiplayer.
How will the new update affect your playstyle? Will you trade with Barbarians and try to become their suzerain or will you choose to eliminate them as usual? Let us know in the comments!