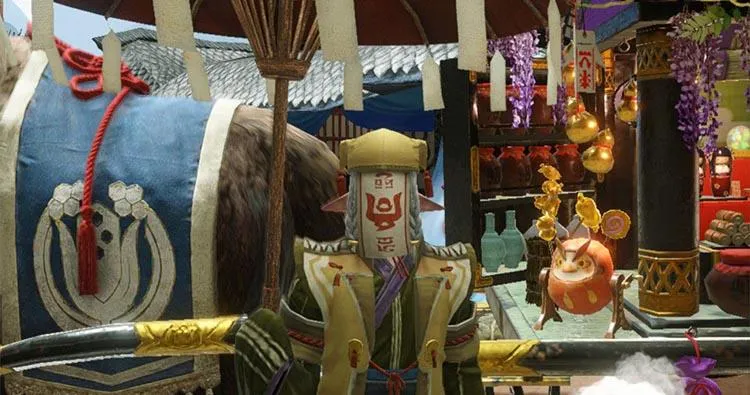 Zenny in Monster Hunter Rise is pretty easy to get, but it's also spent very quickly, so once you're at high levels, it's best to find ways to get money quickly.
Getting Zenny in Monster Hunter Rise is something that can be done in different ways. However, to avoid wasting time on long hunts since most high-rank quests take on average about 10 - 15 minutes to complete, there are ways to get a good handful of coins without too much effort.
And since the armour and weapons of Monster Hunter Rise do not pay for themselves and therefore, and trust me, there is a lot of armour and weapons money is one of the most important assets of the new title in the Nintendo Switch saga. Want to get rich on MH Rise? Follow the next steps on how to get 400,000 Zenny in Monster Hunter Rise in just 10 minutes: easily the best and fastest way to get rich.
Selling minerals is a vital source of income within the game, as they can be sold at a great price. Of course, we mean the high-rank minerals, where they are rarer and more valuable. Therefore, our efforts will be aimed at collecting the greatest amount of these materials.
Now, there is a way to multiply our mining sessions. With a suitable armour set and a couple of carefully selected ornaments, we can increase our profits
The first thing you need to do to get 400,000 Zenny in 10 minutes is to equip yourself with the S leather armour, as it will provide you with Geology Level 3, which will allow you to collect many more minerals with each Mine Outcrop. In addition to this, he can also make a Botanical Jewel, to achieve this same effect on plants and seeds.
From here we must shield ourselves with two feline-gathering buddies so that they also get minerals for their part. We won't be taking Canyne on the expedition hunt, but even slowing down, it will be worth it.
It is time to take action and travel to the Lava Caverns, where the mining Outcrops stand out. Open the map and take a path that allows you to collect all of them in a clear and direct order. Start in the first area and cover the right part of the mapping until you reach the interior of the volcano (you can check the video above to know how to access this area). After about ten minutes, you will most likely have enough Fucium, Dragonite, Carbalite and other minerals to achieve a more than a substantial amount of Zenny.
With these tips, you'll no longer be bankrupt and you'll be swimming in Zenny, so why don't you check out more of the best guides for the best games, here, at GamesAtlas.