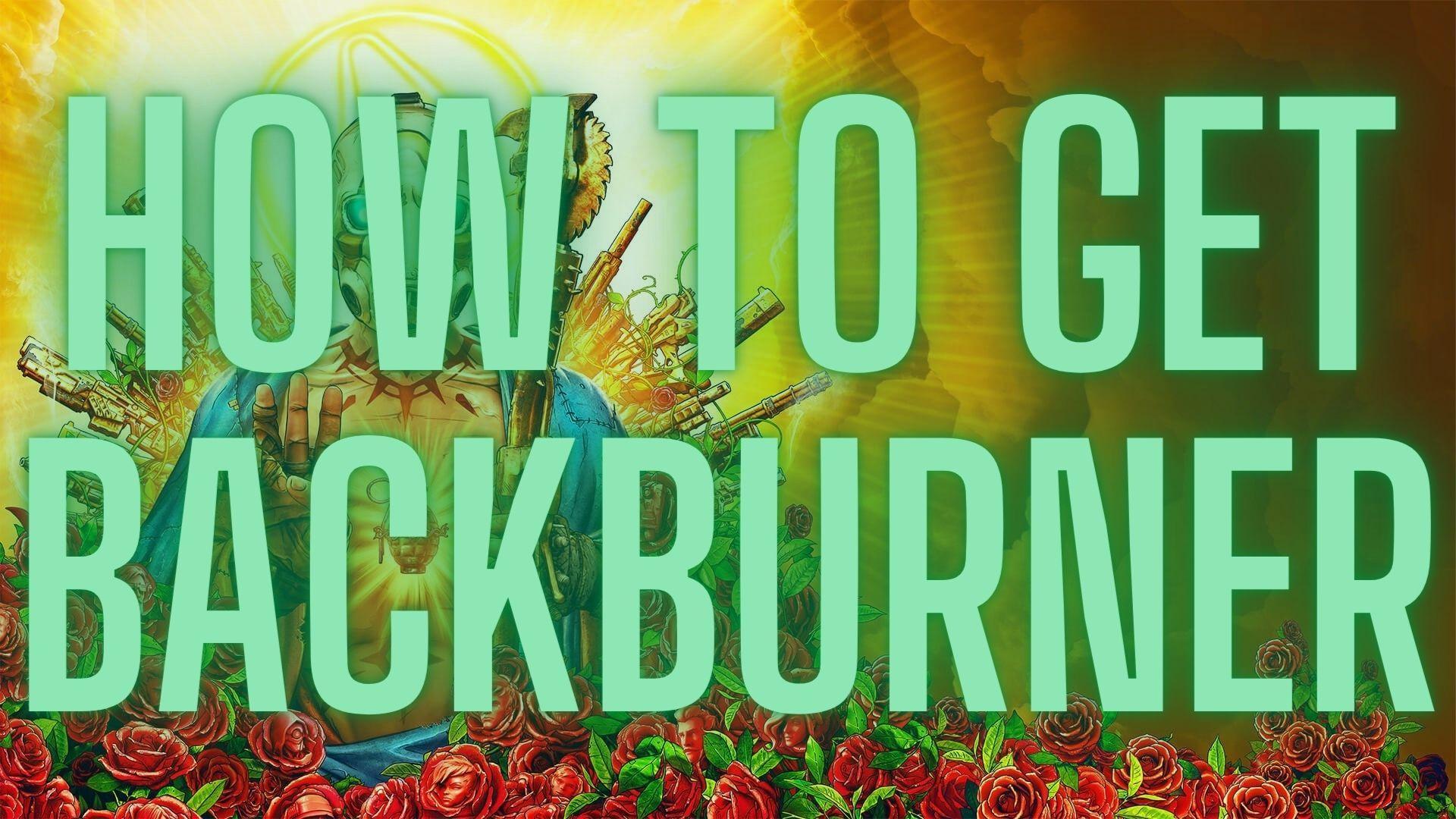 In this article, you will learn all you need to know about this powerful rocket launcher. You will know how to get Backburner in Borderlands 3.
Important! This weapon can only drop on Mayhem Level 6 or above. You will need to finish the story to unlock Mayhem Levels.
How Backburner Works in Borderlands 3
It is one of the most powerful weapons in the game. This rocket launcher can decimate enemies into pieces. It deals a huge amount of Splash Damage. Be careful because the orbs that shoot out of the main projectile do friendly damage and can put your friends or pets into Fight for Your Life. It is, however, good to mess with your friends a little - just do not overdo it.
There are some nice mechanics with the use of Zane and his clone. You can give your companion the weapon with the use of a capstone in the red tree, and if you have The Transformer shield equipped, that friendly damage will replenish your shields.
Now, let's see the specifications of the weapon, and then I will tell you how to get Backburner in Borderlands 3.
Backburner Specifications
Manufacturer: Vladof
Weapon Type: Rocket Launcher
Rarity: Legendary
Base Ammo Consumption: 3 per shot
Ability to World Drop: No
Elements:
Fire
Shock
Corrosive
Radiation
Cryo
Damage Type Increases
Splash Damage
Weapon Damage
Gun Damage
Heavy Weapon Damage
Area of Effect Damage
Vladof Weapon Damage
Drop Location: Agonizer 9000, Guts of Carnivora map on the planet Pandora
Drop Chance: ~7%
Red Text: "We'll get to it eventually"
Weapon Card: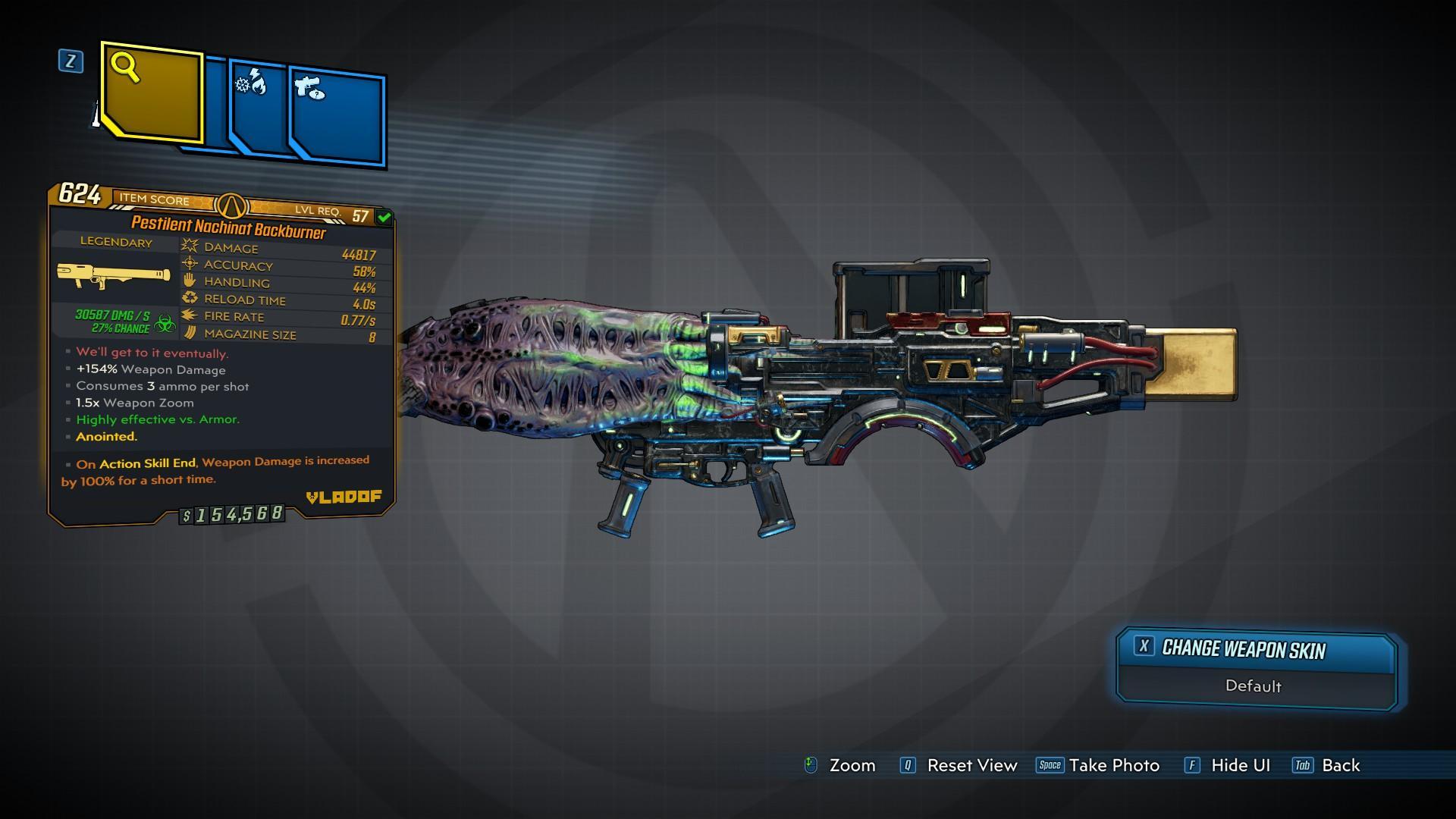 Credit: Gearbox Software
How to Get Backburner in Borderlands 3
In order to get the weapon, you must play on Mayhem Level 6 or above. You'll want to finish the main mission from the base game: "Blood Drive".
After completing the mission and killing Pain and Terror, [a reference to famous magicians Pen and Teller] you will be able to return to this map and farm the enemy called Agonizer 9000. It is a boss that has armor instead of a health bar. You will need to use cryo or corrosive elements effectively to defeat the boss. After doing so, there is a 6.9% chance of getting the Backburner.
It has a low drop chance, especially if you are looking for a specific anointment. However, on April 8th, in the new patch to Borderlands 3, you will be able to reroll anointments on weapons for the right price [eridium]. It might make farming for the perfect Backburner a lot easier, but you definitely know everything you need on now how to get Backburner in Borderlands 3.
Is Backburner Worth the Effort?
Definitely yes.
It is not only one of the strongest rocket launchers in the game, but one of the strongest weapons overall. It can kill many mobs and bosses almost instantly if paired with the right build or/and anointment.
The weapon might be a little bit painful to get, especially that you need to finish about 2/3 of the story to be able to unlock the farm for it, but if you are looking for the weapon in the end game then it is a good choice for any build. It can also help you get out from Fight for Your Life easily. Hopefully, after this article, you know exactly how to get Backburner in Borderlands 3.
---
Borderlands 3 is out now on PC, PS4, PS5, Xbox One X/S, and Xbox Series X/S.
For more Borderlands 3 news, check out our DLC Release article.