DMonster Hunter Rise brings back one of the most popular monsters in the series. Mizutsune and its bubbles have returned. Do you want to learn how to defeat Mizutsune in a fight properly?
Not everything is new monsters in Monster Hunter Rise. The most recent game in the action RPG saga has also incorporated familiar faces among the most veteran. However, some portions of behavior of these monsters have been conditioned.
Whether you are a new hunter or a more seasoned one, here, we leave you a useful guide to know everything you need to know about Mizutsune, a peaceful leviathan, but fearsome when they break into its territory so that you can defeat him in combat.
How to defeat Mizutsune in Monster Hunter Rise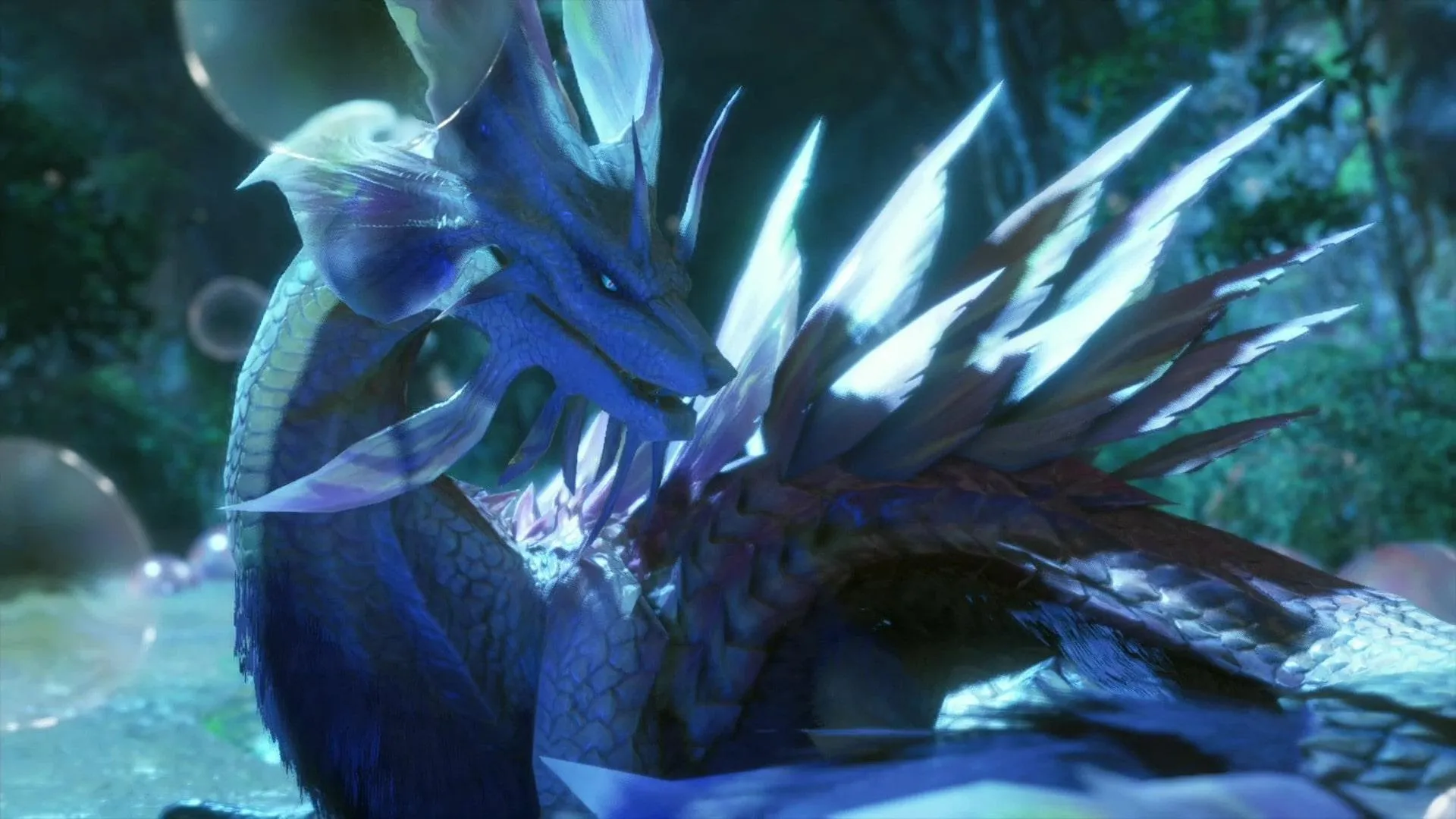 Mizutsune is a monster of great power that will make things difficult for hunters due to his curious set of movements. The fundamental thing before going out to hunt it is that you equip yourself with a few cleansers since it is the most useful object to avoid falling prey to its sleep.
This leviathan that inhabits the shrine ruins, the Flooded Forest, and the Frozen Isles relies on landslides. It is very fast and will catch up with you in the blink of an eye as you get lost. Its main attack is to bathe in water or mud while spreading bubbles. If they hit you, they will lull you to sleep.
However, you can also collect some green and red bubbles that will grant you life or attack. As for other attacks, Mizutsune will use his tail to knock you down. If you have had other frictions with Leviathans, expect that same behavior in this monster. Select your attacks and react quickly to avoid stakes, as the Mizutsune is quite an active monster.
In terms of its weaknesses, Mizutsune is just as vulnerable to hammer blows as it is to cuts. The head is its weakest point, although it won't be easy to hit it at this point. You can also try breaking its dorsal fin.
On its elemental weaknesses: weapons with lightning, ice, and dragon are very harmful, although, if you must choose, opt for electrical damage as the best option. A long sword or a hammer are highly recommended weapons against this monster. Again, you can also opt for a crossbow or double sword if yours is an offense. Honestly speaking, any weapon that can properly snipe the head will do fantastic, be it the lance, charge blade, great sword, hammer and hunting horn are just some other that come to mind.
---
Now that you know how to defeat mizutsune, why not check out the rest of our guides on Monster Hunter Rise and the rest of the best guides on the best games around here, at GamesAtlas.