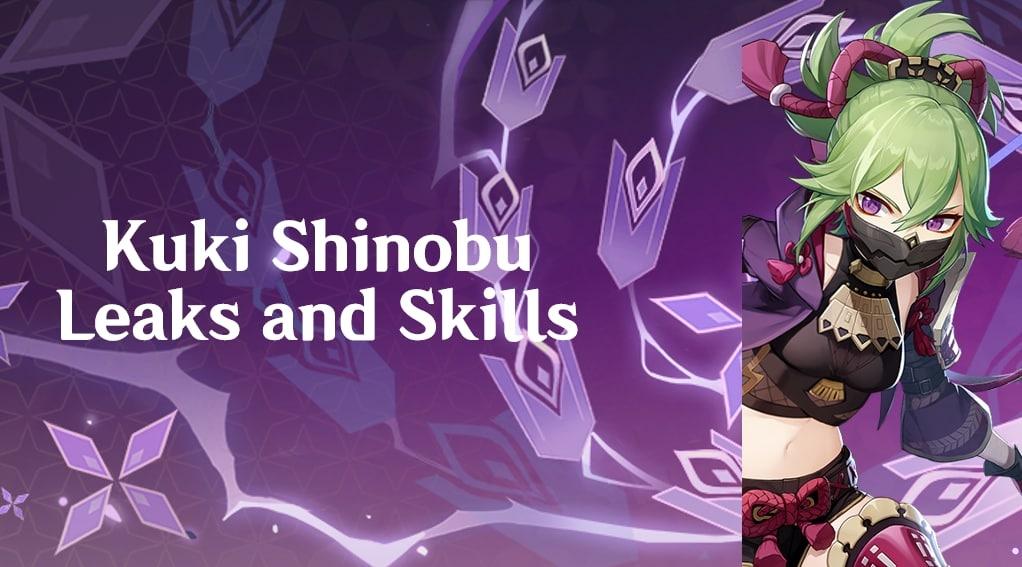 Kuki Shinobu is a new 4-star Electro sword character that will be released in the second half of the 2.7 updates of Genshin Impact. We have just met Shinobu in the Perilous Trail event quests and she will soon be playable! This article will detail Shinobu leaks of her skills, talents, constellations and some comparisons with other characters in Genshin.
Shinobu Leaks: Skills and Talents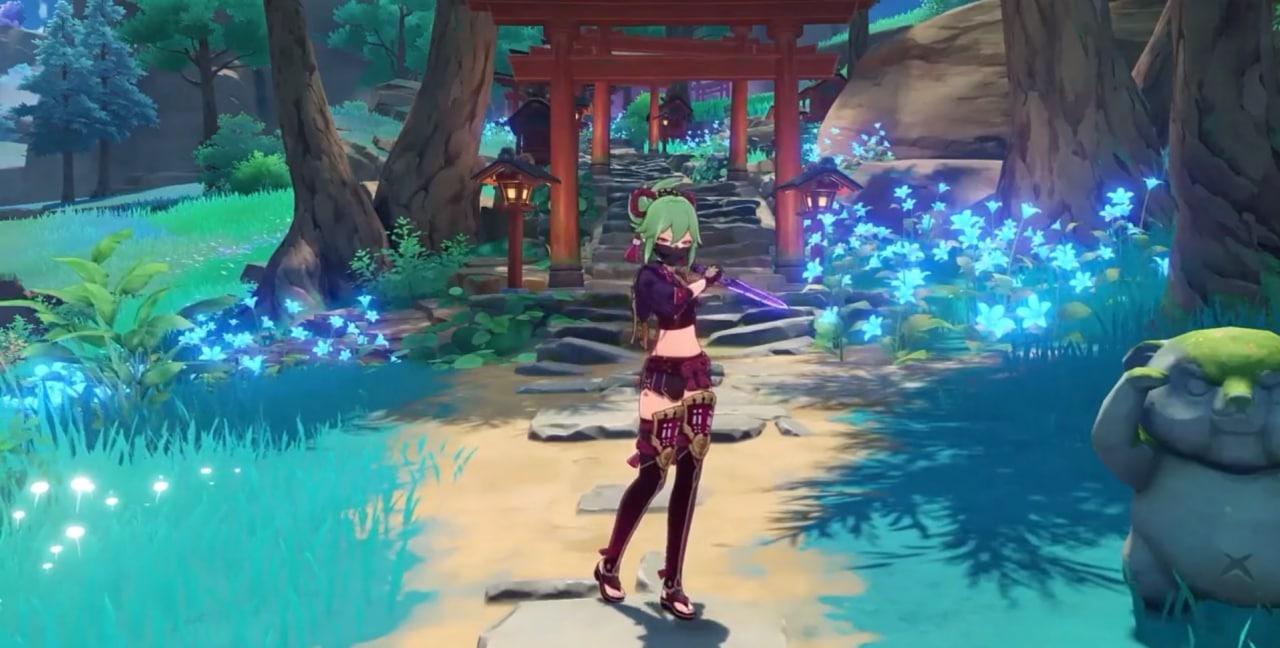 Shinobu's combat animations look rather different from the swords that we already have in-game. Her 'E' skill is called Sanctifying Ring, which uses 30% of Shinobu's current HP to deal Electro DMG, while simultaneously healing party members at a percentage of her Max HP.
Her Ultimate called Gyoei Narukami Kariyama Rite allows her to deal Electro DMG to enemies within an AoE based on Shinobu's Max HP. If Shinobu's HP is less than or equal to 50% when the skill is used, the field will last longer. As such, try to use her skill several times to decrease her HP significantly.
Her passives include:
25% more rewards when dispatched on an Inazuma Expedition for 20 hours
When Shinobu's HP is lower or equal to 50%, her healing bonus is increased by 15%
Her E ability will be boosted based on her Elemental Mastery: healing amount will be increased by 75% of Elemental Mastery and DMG dealt is increased by 25% of EM
Constellations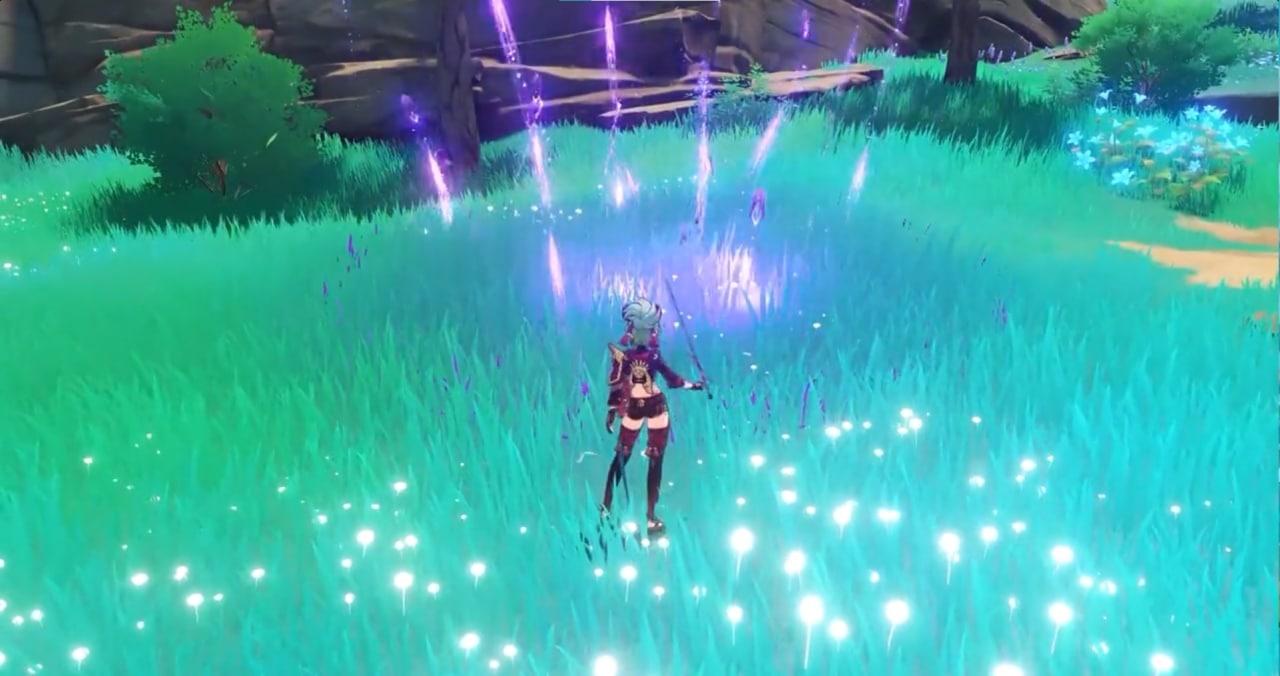 Of all her constellations, C4 and C6 are the biggest game-changers. The constellation list can be seen below:
Her Ultimate AoE is increased by 50%.
The duration of her E skill is increased by 3s.
Increases level of skill by 3, maximum upgrade level is 15.
When the NA, CA or PA of the character affected by Shinobu's E hits opponents, a Thundergrass Mark will land on the opponent's position and deal AoE Electro DMG based on 9.7% of Shinobu's Max HP. This can occur once every 5s.
Increases level of ultimate by 3, maximum upgrade level is 15.
When Shinobu takes lethal DMG, this instance of DMG will not take her down. This effect will trigger when her HP reaches 1 and will trigger once every 60s. When Shinobu's HP drops below 25%, she will gain 150 Elemental Mastery for 15s. This effect will trigger once every 60s.
Other Information
Her signature dish is called "Omurice Waltz", a twist on the Omelette Rice. It is a 3-star dish that decreases party members climbing and sprinting stamina consumption by 25% for 1500s. You can see the dish below.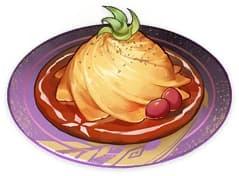 Her name card can be seen below as well.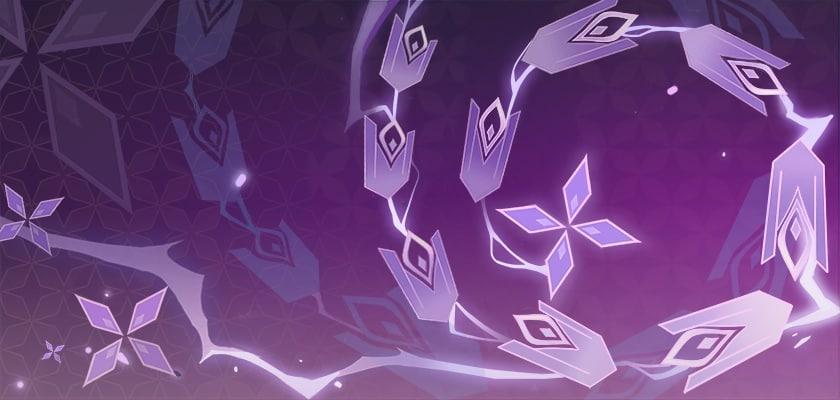 Shinobu vs Other characters
Shinobu is definitely very different from other Electro characters in-game, especially the only other Electro sword, Keqing. She is the first Electro healer and has a similar low-HP requirement mechanic, to Hu Tao. Since she scales off HP and EM, it is important to keep this in mind when building her. She is also the first healer to scale off EM for her heals, but this can have great potential due to double scaling. It is difficult to make any team compositions and recommendations before she is released in Genshin Impact, as we cannot be sure of her elemental particle generation despite her low ultimate cost of 60 energy.
Conclusion
Overall, Shinobu looks like a very intriguing character, as the first EM-scaling healer and first Electro healer. However, it might be challenging to manage her HP to fully benefit from all her scaling. To learn more about the 2.8 updates, you can refer to my article here.
For more information on Yelan, you can check out my Yelan build article here. To learn how to build Xiao, you can refer to my article here or this article on his constellations and team compositions. Do lookout for more Genshin guides from me and let us know if there are other articles you would like to read!